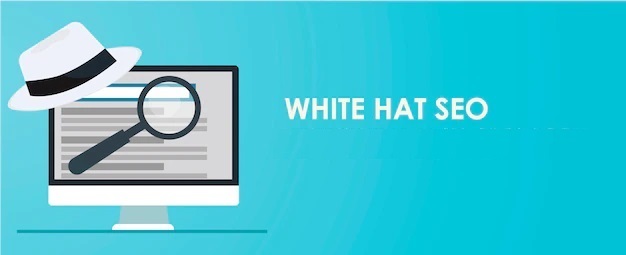 What is White Hat SEO?
'White Hat SEO' is the term used for SEO tactics that are in line with the terms and conditions set out by major search engines, including Google. Equally, you can brush up on what SEO is on our post 'What is SEO and why is it important?'.
The opposite to to this is Black Hat SEO. Black Hat SEO is the term for SEO tactics that are not within the search engine's terms of service. White Hat SEO refers to any tactics that have been approved by the search engine's terms of service. Additionally, this will increase the search rating of your website whilst maintaining the integrity of your website. These tactics are in line with the guidelines Google has outlined and you can find more information on all of them here. These tactics are the best way to increase your search ranking without even spending a penny though it may take some time to kick in. It can be up to 6-12 months before you will start to see the effects, regardless, don't let that put you off because these will work in the long run.
White Hat SEO just out of the top 5
Have compelling Title Tags and Meta Descriptions – These are 2 of the most important Tags on your page. If these are not enticing, people will not click on your page.
Optimise your Images – Make sure to use the best file format, compress those images, add in Alt Tags and lastly, use lazy loading to make sure crucial content in displayed
Loading Speed is Key – Use Googles PageSpeed Insights tool to analyse you pages loading speed, as this is a primary ranking factor
Internal and External Links – Make sure to build an internal link structure to establish a hierarchy for your website. Also the right External links will increase your credibility
Our Top 5 White Hat SEO Tips
1. Be familiar with the webmasters SEO Guidelines.
To make sure you are adhering to the White Hat SEO tactics laid out by the Webmasters. You can see Google's Guidelines to help you understand what you will need. By sticking to this you will not enter the 'grey' area of Black Hat SEO.
These guidelines inform you on how Google finds, indexes and ranks sites. Learning about these will give you an insight into how and why Google ranks sites an will allow you to optimise your site safely. It also details illicit methods that can lead to your site being blacklisted or banned permanently.
You may want to consider performing an SEO Audit of your website. Tips on how to do this can be found in our post: How to Do an SEO Audit: The Ultimate Checklist. This process will help you further your understanding of SEO and help you improve the effectiveness of your current strategy.
2. Publish relevant, unique and quality content
Publishing original content that is unique and helpful to the users. That does not mean that it has to be in depth and extremely long. Though Google doesn't recommend a specific post length, we think, for the best results you should aim to hit at least 1000 words. Try to solve hard problems and share your learnings, data and challenge the way that people think.
A great way to do this is to find topics that are relevant and trending in the industry and tackle them from a different angle with new data and perspectives. Having great quality content that is unique will need to be relevant to the users, this will be touched on when we talk about the User Intent. In Contrast, if you decided to produce content that is 'low-quality', often duplicated and only intended to get people to a page, this is Black Hat SEO. Stay clear of this as is those bots at google catch you, you will have to start all over again.
3. Use Keyword tools and place them strategically and organically
Using keywords is important. Using them organically and strategically is better. The best tool to use for this is the Google Ads Keyword Planner. Conducting keyword analysis will help you stay away from keywords that are overly competitive and identify the best short and long-tail keywords to use on your site. This will also help you to match the User Intent (there's that phrase again).
Another good way to brainstorm long-tail keywords is to go to google and search for something. Google will then give you options on how to finish off the search. These are the most common search's related to what you've typed already. E.G. If you type in 'Harry', google will list the most common search's i.e. 'Harry Potter', 'Harry Kane', 'Harry & Megan' and 'Harry Styles'.
Begin to type the words you want to rank for note the phrases that Google suggests, these key phrases tend to be less competitive whilst also being more appropriate to your page.
To use keywords organically on your page try to utilise them in page titles, meta descriptions and image alt tags. This is very important as it will boost your SEO greatly. Additionally, you don't have to have the exact match keyword in your content. For example, if your longtail keyword is 'Vegetarian pizza recipes no tomato' then this could be hard to get into a sentence naturally. Search engines will recognise those words within a sentence like this 'these are the best recipes for vegetarian pizza with no tomato that I've ever tried'.
It is important not to over do it with keywords as this would be classed as 'keyword stuffing'. Overuse of the keywords in Titles, Headers and meta data is deemed as a Black Hat SEO technique. Try to incorporate them naturally to avoid any danger.
4. Consider User intent
User intent (also called 'Search Intent') is highly important to understand when creating your content. This is the search query that the user has typed into their search engine. The better the match to your page, the higher you will appear.
Firstly, understanding what people are going to search for and satisfying search intent is a top priority for Search Engines. By doing this you will pass their test and be much more likely to appear on the first page on the SERP (Search Engine Results Page).
Also consider how people search for what you are providing. Test it out on colleagues, family and friends. Furthermore, use Googles search function to pinpoint the best way to match the users Search Intent.
There are 4 common types of search intent:
Informational – when users are searching to learn about a subject
Navigational – when users are looking for a specific page or website
Commercial – when users are trying to learn about a product before making a purchase
Transactional – when a user is intending on completing a purchase or action.
Also make sure to use this along side step 3 and match the Keywords to the intent of the user.
5. Strive for a positive User Experience (UX)
The User Experience (otherwise known as UX) plays a big role in improving your Search Rankings. Google would much rather send you to a page that users find easy to use, loads quickly, is well structured and is mobile friendly.
There are several ways to improve your UX as shown above but the mot common ones to look out for are:
Headers and Sub-headers – using these will help build a structure to the website that helps the likes of Google to better understand your content. Using Sub-headings within headings (H1, H2, H3) will make the text more accessible an readable to users.
Make the Content Visually Appealing – Visuals like Images, videos, screenshots and infographics will also help readers understand your content better as it will help segregate the the content and get the points across
Avoid using intrusive pop-ups – In 2017 Google introduced guidelines that would penalise sites that use intrusive pop-up ads. They can be seen as annoying and cause users to leave the site. It is wise to use these sparingly. Find out more on this here.
Use White Space – Including white space on a webpage will increase legibility, branding and focus. The Interaction Design Foundation stands by this in their article and so does Google! Using white space in fundamental in a good design.
Mobile Friendly Sites are Key – 99.4% of the UK used mobile phones as of January 2021 so if your site is not mobile friendly you could be missing out on a huge audience. However, it is also crucial when it comes to UX because Google uses mobile-first Indexing. Use Google's mobile-friendly test to check your site.
These tips will help you improve your UX. Not to mention that you Loading Speed will also have an impact on your UX.
If you found this information useful and would like to learn more take a look at our other posts helping with a variety of Digital Marketing tips.
Get in touch with us
Use the form below to ask us any questions and we will happily get back to you.
You can get all of our latest posts and news by signing up to our email blasts.
Or keep up to date by following our social media accounts