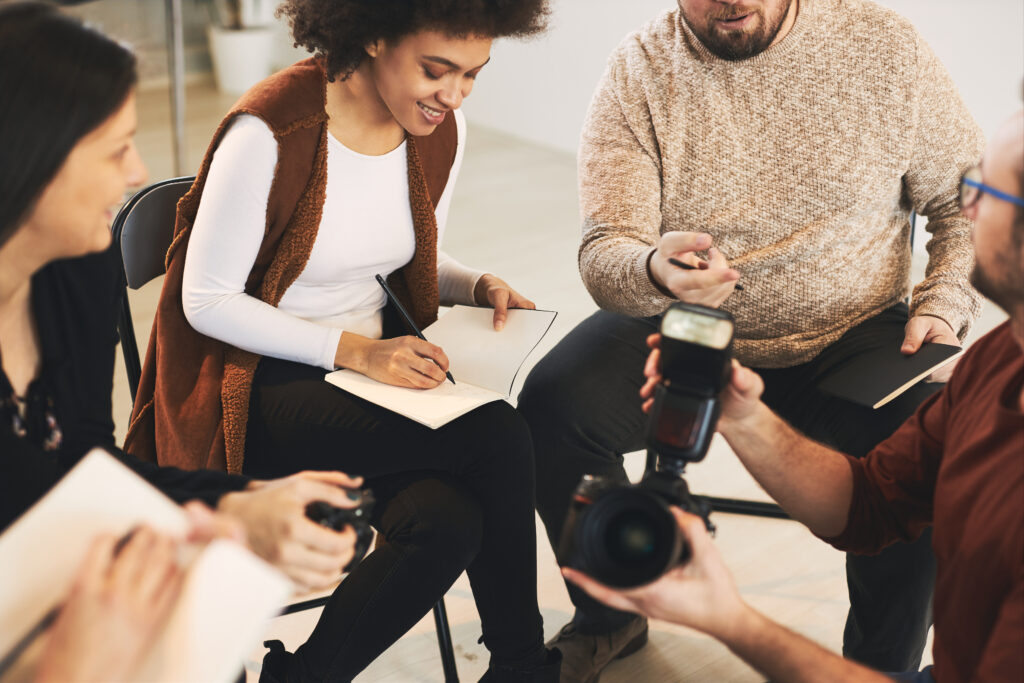 Are you searching for an apprenticeship, but you aren't quite sure of which route to take? There is a large range of apprenticeships available and choosing which one you are interested in can be overwhelming. In this article, we will go through the skills and interests that you may have and which apprenticeship would be best suited for you.
Agriculture, Environmental and Animal Care
Is the world around you something you are passionate about? Applying for an apprenticeship in this field is an exceptional option if you enjoy working with animals, preserving the environment and ensuring sustainable agriculture practices. With an apprenticeship in this field, you are able to contribute to a better planet while developing your career and learning. There are many incredible apprenticeships that are all about developing the key industrial skills to become a professional in this field. This group of apprenticeships can be split into three:
Animal care, which entails working towards animal welfare and health, such as being a veterninary nurse, an animal trainer or a welfare assistant.
Land management, which can be as broad as learning about and taking part in projects based on organic agriculture, reforestation, water resource management and eco-tourism
Environmental, such as being a golf greenkeeper or a florist, to ensure you are keeping the world green and eco-friendly as well as celebrating the fun and pleasure that the outdoors can bring!
With these in mind, you will be required to have key skills, such as customer service, the ability to stay calm under pressure and problem solving skills. These apprenticeships are available from Level 2 to 4, which can mean varied entry requirements and finishing qualifications.
Business and Administration
Within a business and administration apprenticeship, you can develop a significant amount of skills to become a key industry professional. These apprenticeships are very useful if you are great at communicating with people either internally within your team and company, or externally, to customers or other businesses. There are a huge range of apprenticeships within this field, key examples include:
Office based, which entails working within a team and working on projects. Apprenticeships in this sector include Project Management (Level 4-6), HR Support (Level 3), and Business Administrator (Level 4).
Customer-Facing, which means that you will be interacting with the public for much of your working hours. Apprenticeships in this sector include Retail, Funeral Operations and Services and Contact Centre Operations which are all from Level 2 to 3.
This apprenticeship is key if you have fundamental skills such as confidence, communication and ability to network. You will also be required to have organizational skills to be able to manage your workload, IT skills and time management.
Care Services
Care service apprenticeships are significant in helping you develop the skills and knowledge that is necessary to provide high quality care and support to individuals with various needs. The care industry is a vital part of society, as it provides essential support to individuals who require assistance in their daily lives.
Examples of apprenticeships in this industry include Social Worker (Level 6) , Children, Young People & Families Manager (Level 5) and Employment Related Services (Level 3).
This industry requires individuals who are compassionate, patient and dedicated to helping those in need, and joining an apprenticeship can provide you with plenty of opportunities to develop these skills as well as technical skills required to provide effective care. You will also need communication skills, and be eager to learn about safeguarding.
Catering and Hospitality
If you are passionate about food, customer service, and have an appetite for learning, then an apprenticeship in catering and hospitality could be perfect for you! Joining this industry can be a highly rewarding career path, with plenty of career opportunities and the chance to work in a fast paced and dynamic working environment.
This apprenticeship industry is designed to provide you with the knowledge and skills to work in various roles including being a Baker (Level 2), a hospitality manager (Level 4) and Commis chef (Level 2).
During a Catering and Hospitality apprenticeship, you can get the opportunity to learn about topics such as food preparation, cooking techniques, customer service, health and safety and business management. You must have flexibility and the ability to work under pressure, as working in a fast paced environment can be stressful, however, the experience can also be very rewarding and be an excellent foundation to work towards a promotion and other chances for career advancement.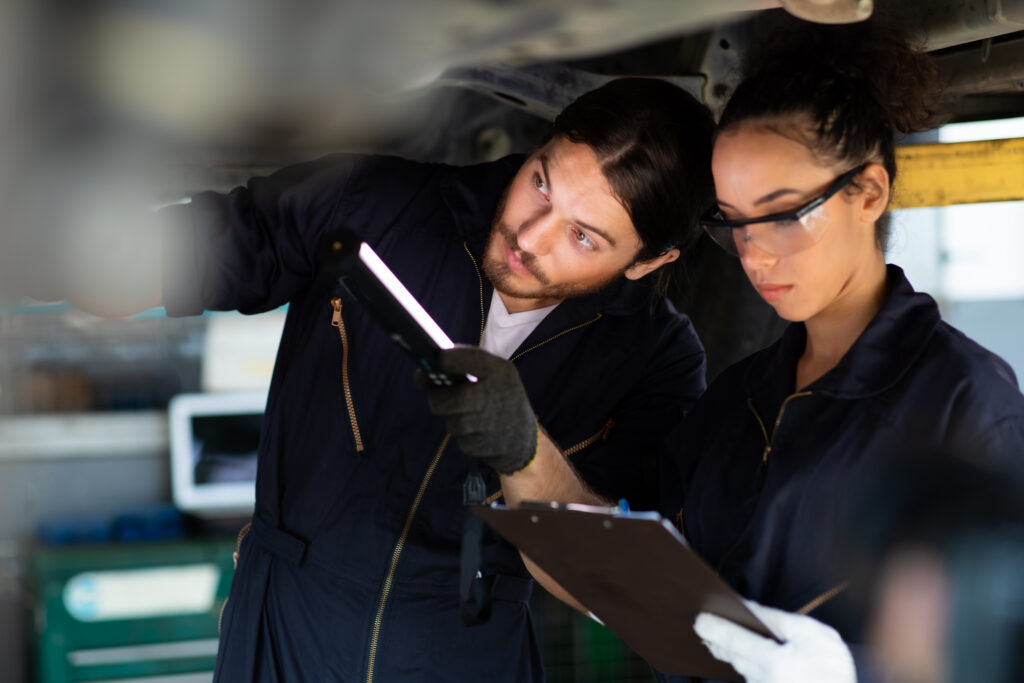 Construction
The construction industry is a vital part of the economy and plays a vital part of the world around us. From the homes we live in, the heating and plumbing, the electricity, and even the infrastructure of our cities, construction is a fundamental part of our day to day life, and joining an apprenticeship can be highly beneficial.
The construction industry offers a huge array of options for apprenticeships, which gives you a lot of variety when choosing which one would be more suitable for you. There are lower level apprenticeships starting from Level 2 such as a Painting and Decorating, a Scaffolding and Refrigeration and Air Conditioning. Higher options for apprenticeships can be from levels 5 to 7, including Construction Management, Architecture and Civil Engineering. It is recommended with apprenticeships in this industry to start off with a lower level and to progress into a higher level.
The skill set of these apprenticeships are as vast as the amount of career opportunities. More manual apprenticeships require skills such as physicality, the ability to work under pressure, and to be able to keep health and safety as a main priority. With higher level apprenticeships, problem solving and logical skills are fundamental. Other skills can include understanding the use of construction materials and equipment and having a willingness to develop.
Creative and design
The creative and design industry is a huge part of the fun and recreational activities that make the world more entertaining, and is also key in every day things such as the fashion that we wear. Joining an apprenticeship in this industry is an incredible way to showcase your creative and innovation skills.
The apprenticeships in this industry can be sorted into different groups
Events and broadcasting such as Technical Theatre, Lighting, Sound and Stage apprenticeships (Level 2 and 3) and Broadcast and media systems engineer (Level 6)
Media and content creation such as Creative and Digital Media (Level 3 and 4) and Photo Imaging (Level 3)
Crafting and fashion such as Bespoke Tailor and Cutter (Level 6) and Fashion and Textiles (Level 2 and 3)
This industry is perfect if you are passionate about your creativity skills and are determined to showcase this and implement it into your work. It also requires problem solving skills and practical skills depending on the apprenticeship speciality, such as IT skills or understanding how to measure and use equipment.
Digital
Digital apprenticeships are becoming a lot more popular due to the advancement in modern technology, and many workspaces requiring new roles to be able to keep up with this. This high demand means that you are more likely to secure a career in the digital industry. Digital apprenticeships also have a large advantage as you are able to work remotely or hybrid in most cases which is very flexible.
Examples of apprenticeships in the digital industry include Software Development (Level 4), Data Analysis (Level 4) and Cyber security technical professional (Level 6).
Having IT and technology skills is essential in this job, and having a key interest in digital is essential as most of the workload you will receive will be on a computer or another device. It is also important to have passion for innovation as there are many advancements in the digital industry.
Health and science
Within the health and science industry, there is a vast amount of opportunities as this is a vital role within society. Roles within health and science are dedicated to the development and growth of knowledge, as well as keeping health and safety as a priority. Joining this industry would require a lot of care, and the optimism to learn. The Health and Science industry is a wide umbrella consisting of many key careers, and apprenticeships can include:
Medical, such as Healthcare assistant practitioner (Level 5), Midwife (Level 6) and Dental technician (Level 5)
Health and Diet, such as Occupational therapist (Level 5), Food technologist (Level 3) and Personal Trainer (Level 3)
Scientific, such as Metrology (Level 3), Laboratory scientist (Level 6) and Clinical trials specialist (Level 6)
To thrive in this career, you must have active listening and learning skills, empathy, and communication skills. You must also be proficient in maths and logic, and to be proficient in data analysis.
Conclusion
There are a vast amount of apprenticeship opportunities, and each industry has a huge array of skills. Finding an apprenticeship that you are passionate about will be extremely useful as you will be able to actively enjoy and flourish in your role, and after you gain your qualifications, you will be given many opportunities to progress in your chosen career, or obtain an even higher level apprenticeship.