UTM tracking parameters are essential for digital marketing apprenticeships. By adding UTM codes to your links, you can track how users are interacting with your content. This data helps you fine-tune your campaigns to make sure your efforts are paying off. In this guide, we'll explain what a UTM tracking parameter is and where you can use them to improve your marketing strategy. Let's get started!
An Introduction To Using UTM Tracking Parameters In Your Apprenticeship
UTM tracking gives you a level of accuracy and detail for tracking your traffic. You can track traffic from multiple sources and display the results in Google's free and familiar Google Analytics dashboard. More importantly, this is a great way to demonstrate your ability when it comes to showcasing the analytics aspect of your digital marketing apprenticeship. 
Set up UTM's right and you can see how much traffic comes from a specific tweet, or from a specific image in a particular email. From monitoring entire campaigns to A/B testing changes in imagery, placement and copy, UTM tracking provides the depth of detail you need to hit those digital marketing apprenticeship requirements. 
What Is A UTM Parameter?
UTM parameters allow you to track where traffic comes from and how it reaches your site. This is helpful for analysing keywords, conversion rates of ads on different pages in google analytics or even just getting an idea about who's visiting!
Google will track traffic with cookies – but UTMs allow you to overwrite standard Google tracking with your own, custom tracking, tailored with parameters that exactly fit your needs. Tag your URLs with UTMs and Google will tell you where your traffic came from, which campaign it's a part of and the route it took to reach you, as well as information about exactly where on a screen your visitors clicked and which keywords are effective.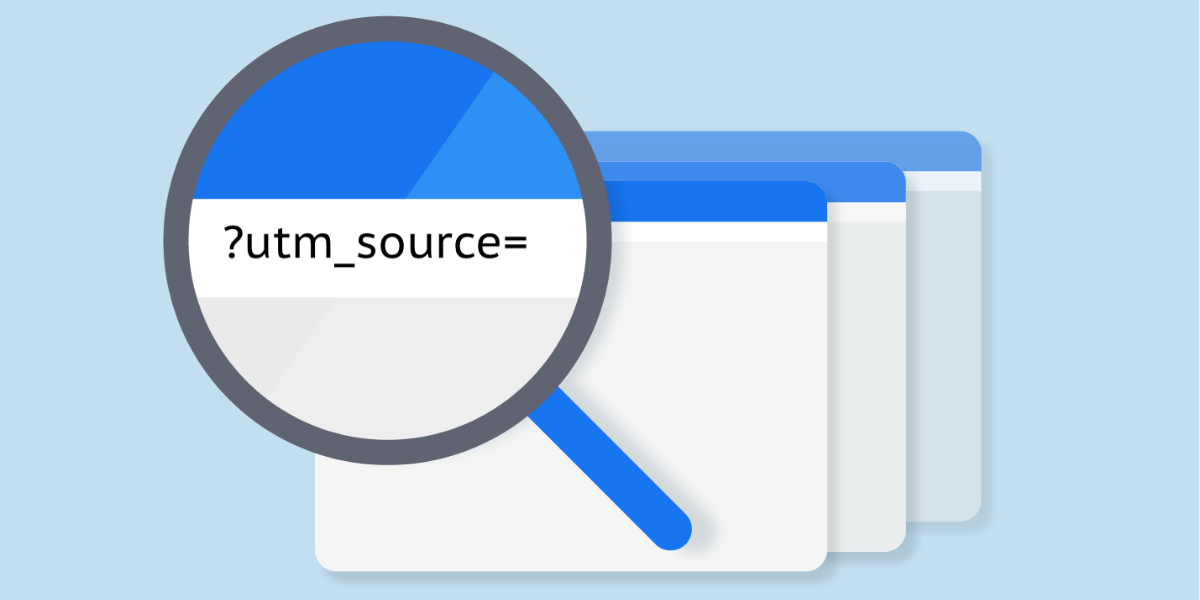 When To Use UTM Codes During Your Digital Marketing Apprenticeship?
Social
By adding UTM parameters to your social media campaigns you can measure how successful each post was. This can be done by analysing which links created the most click-through traffic to your site in Google Analytics. 
Emails
In emails, you can attach UTM parameters to images or hyperlinked text to track different click-through metrics. As a result of adding UTM parameters, you can measure whether people click the link at the top more than the one included at the bottom of the email, or vice-versa. 
Advertisements
UTMs make it easy to keep a close eye on PPC advertising. This is due to the ability to distinguish between the performance of sidebars and banners, A/B test designs or graphics. 
Anything that involves someone clicking on a link can be tracked with UTMs. For example, print ads can include UTM tracking in the form of QR codes. This analytics data is great for tracking response rates!
The Don'ts of Using UTM Tracking Parameters In Your Apprenticeship
The one place you really don't want to use UTMs is internal tracking. Every time a link containing an UTM parameter gets clicked, Google flags this visit as new. Therefore, if someone navigates around a few pages on your site using UTM URLs, you can see them in your analytics as multiple, new visitors. The UTMs will also override the original referral data so you'll still be none the wiser as to the real source of your traffic.
Summing Up UTM Tracking
In conclusion, UTM parameters give you the best of both worlds with their excellent granularity and ability to be utilised across channels. Above all, you have control over how it is logged, which makes reporting on your campaigns easier than ever before! It's something every digital marketing apprentice should be doing!