Apprenticeships route is becoming more meaningful to young people. It's provides opportunities for young people to explore their career paths while studying also. We aim to provide career opportunities to young people.Therefore, we have an opportunity for you to become a Textile Manufacture. You'll gain a level 2 qualification, alongside with critical work experience.
Why become an apprentice ?
An apprenticeship program is a good way to build working skills and earn a valuable qualification. For example, an apprenticeship can help you gain access to a company as a full time employee and become a valuable member to the team. This will put you in a strong position to land a permanent role.
Apprenticeships appeal to those interested alternatives to university as they take a more practical approach to learning. Studying for an apprenticeship is free compared to studying at University which will cost £9,250 per year in tuition fees. Therefore, leaving a student for young people to pay. However, an apprenticeship is free and on completion you may hold an NVQ, HNC, BTEC or HND.
What is a Textile Manufacturing Operative – Level 2 Apprentice ?
A textile Manufacturing Operative is a occupation who works within the textile Manufacturing industry and produces textiles. In detail, you'll be working for 18 months ( does not include EPA period) learning how to carding, spinning, twisting, warping and other roles at introductory level of manufacturing. As you'll be enrolled as an apprentice, you'll be known as 'operative' and report to a technician, supervisor or line manager.
The apprentice responsibility's is to display consistency while developing textile production in a manufacturing environment. Usually there are less than 250 employees which gives you the chance to flourish in this field. Apprentices that complete this apprentice go into full time employment at the company.
Did you know that manufacturing technologies is the most popular apprenticeship framework in 2019/20, with 14,000 starts. This means that this industry is growing and companies are more willing to take onboard younger people in this field, which leads onto apprentices having successful careers.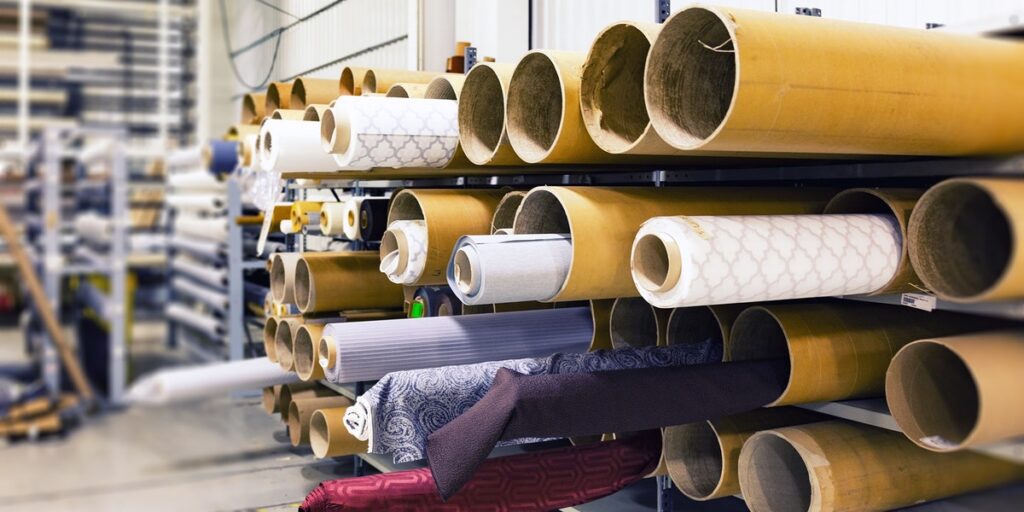 What are the daily responsibilities ?
Demonstrate the health, safety & welfare acts to ensure safety management is in place
Display quality standards by checking production and quality of manufactured textile products
Interpret Data & instructions by viewing production records, specifications and process meeting plans
utilising raw materials associated with textile production from raw fibre. Knowledge of products such as fibre-yarn-fabric & natural and man-made fibres
Conducting time management skills
Portraying Textile manufacturing Techniques by using the equipment to understand appearances, measurements and production sequencing routines
Precision and focus on maintaining the highest standards of precision and excellence as appropriate to mechanise textile production
Knowledge of the supply chain of how goods and service arrive at the business and where they go to after being manufactured
Do I receive qualification from this ?
Apprenticeships are different to traditional academic qualifications because they combine practice and theory with a mixture of on-the-job and off-the-job training. To enroll successfully you'd need to have both level 1 English and Maths to take the test for level 2 before taking their end-point assessment. For those with an education, health and care plan or legacy statement the apprenticeships English and Maths minimum requirements is Entry Level 3 and British Sign Language qualifications are an alternative to English qualifications for whom their is their primary Language. 
At the end of the 18 Month Apprenticeship the apprentice is awarded certificate as a Textile Manufacturing Operative – Level 2 Apprentice .
For more information regarding Digital Marketing skills, please look through our website www.apprenticetips.com