Are you looking to start a career in Engineering and Manufacturing? Are you a self-starter and a great problem solver? If so, then a Level 3 Water Technician Apprenticeship might be for you.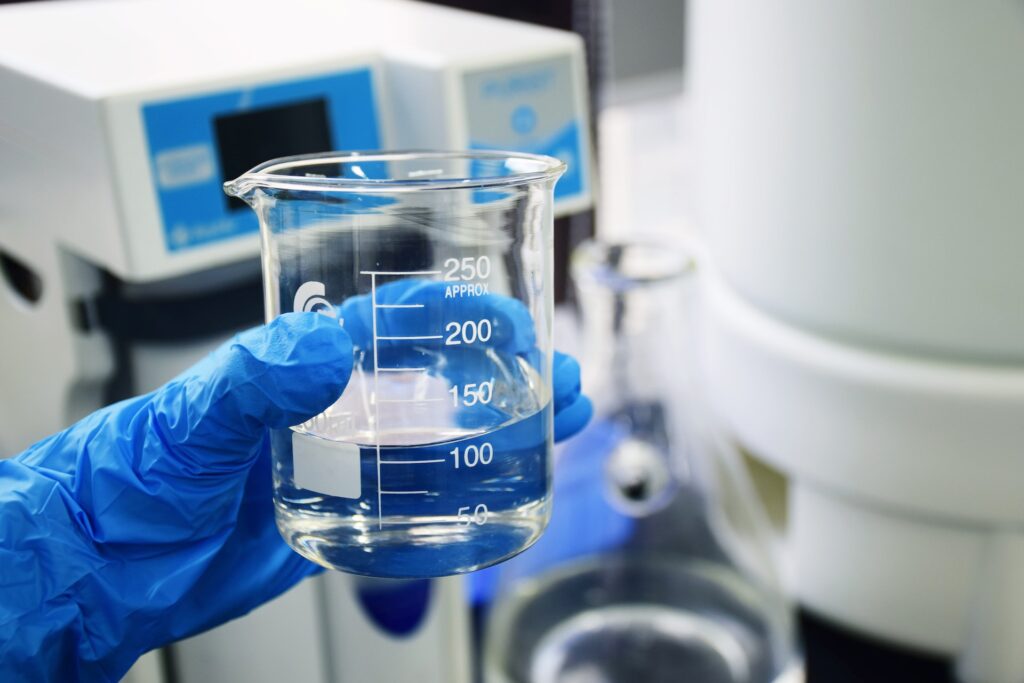 What is a Water Technician?
Water Technicians are responsible for the development, installation and maintenance of water treatment programmes for the water systems of industrial and commercial buildings such as schools, hospitals and hotels. As a Water Technician you will be expected to ensure the quality of water is suitable and safe for specific uses e.g., for food production, drinking and washing, preventing and minimising health risks such as microbiological contamination and scale formation.
Within the Water Technician Apprenticeship there are different roles you may undertake. This may include: a Water Treatment Technician, Water Treatment Equipment Technician, Legionella Risk Assessor, Water Treatment Operations Supervisor. There will be some aspects of these roles that are similar and some that differ.
What are the entry requirements for this apprenticeship?
To apply for a Water Technician apprenticeship, the typical requirements are 3-5 GCSEs at grades A-C (including English and Maths) or equivalent.
What is required of a Water Treatment Apprentice?
As a Water Treatment Apprentice you should have a willingness to learn new skills and demonstrate the ability to be professional and respectful of others. In addition, you should be a self-starter and be willing to make independent decisions and develop solutions and improvements to work practices. Another core skill is to be able to work safely and to supervise the safety of others, as well as be receptive to feedback.
Water Treatment Apprentices will also learn the appropriate water treatment for specific water systems and be able to treat them. As well as, but not limited to, giving presentations and demonstrations to customer/site personnel regarding treatment recommendations and creating reports.
What technical knoweldge will you learn on a Water Technician apprenticeship?
Some of the technical knowledge all Water Treatment Technicians will be required to know are:
The Chemical reactions involved in the corrosion and scaling processes in water systems.
The cell structure of waterborne microbes and the interactions with biocidal products used to control them.
The concepts of flow and heat transfer in water systems and how they affect water treatment processes.
Ion transfer technologies, including resin and membrane based systems, used to change water quality.
The importance of health and safety
As a Water Technicians you should be able to keep yourself and others safe by understanding, complying and implementing statuary health and safety regulations and contribute to improving safer working conditions.
What technical tasks will you prepare and perform?
As a Water Treatment Technician you will:
Gather system data to enable the correct selection of operational resources that may be required e.g. access equipment (ladders, scaffold or cherry picker).
Complete work task risk assessments and develop work plans and method statements for the task(s) involved.
Ensure the suitability and correct operating condition of resources and equipment for the work tasks involved. This can include test equipment, chemical dosing equipment, water pumps and other specialised equipment.
You will also perform the:
Identification of suitable sampling and application points in a water system
Assessment of relevant test parameters and sampling plan for specific water systems
Performance assessment and evaluation of water system conditions and operations utilising specific monitoring equipment
Application of water treatment programmes to specific water system types e.g. cooling towers, steam boilers, heating and chilled systems etc.
Interpretation of test results and development of treatment programme improvements and recommendations
Undertaking an apprenticeship can be a great alternative to college or higher education.
For more information and to apply for the Level 3 Water Technical Apprenticeship check out www.apprenticenow.com.
If a Water Treatment Technician isn't for you, but you're still interested in career in Engineering and Manufacturing, why not check out the Level 3 Digital Engineering Technician Apprenticeship.