One of the most important parts of being a digital marketer, if not the most important, is use of data. We are lucky enough to live in a world where access to data is easy and instantaneous. For the modern digital marketer, it is also invaluable. In this blog, I will break down how to maximise the digital tools available at your disposal to ensure that your marketing campaigns work as effectively as possible.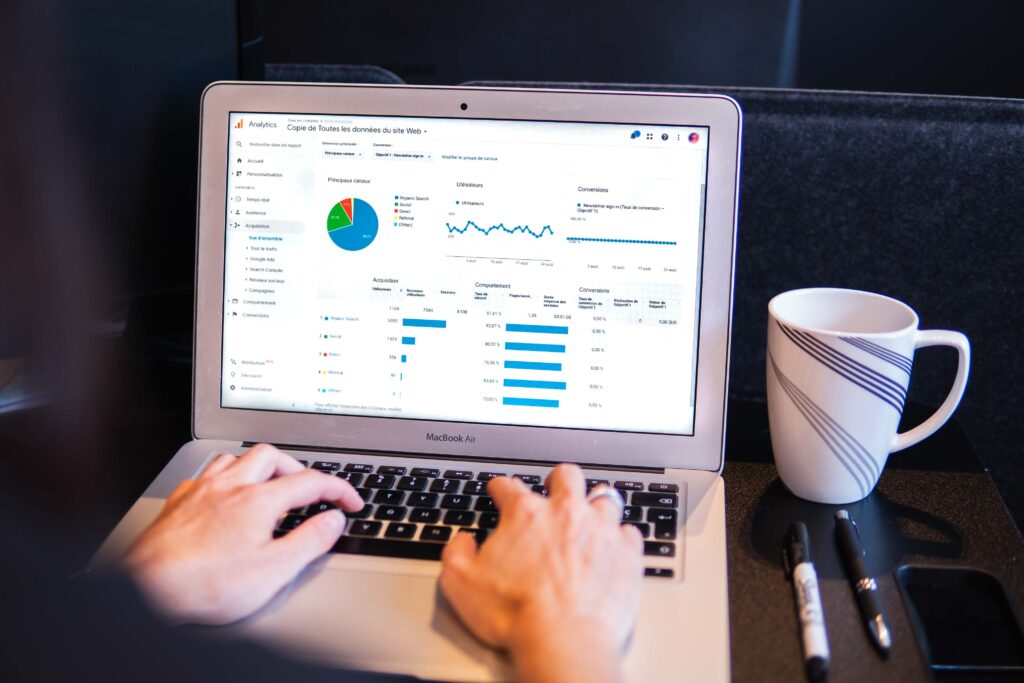 What are digital tools?
Digital tools are the modern marketer's bread and butter. They include any technology that can be used to improve your marketing, whether that be through creation, optimisation, or results. They are important for making marketing processes more secure, stable, consistent, and effective. There are thousands of different tools out there, and determining which ones are right for your and your business is a huge task where the answer might change constantly.
SEO
There are so many options available for maximising SEO to the point where it can be overwhelming. However, finding a good SEO tool is essential for any digital marketer. For base-level SEO, the Yoast plugin on the back end of WordPress is a great starting point. This is especially true for those who don't specialise in SEO. Yoast gets updated every two weeks with Google's latest algorithms, making it a reliable choice to start with. Paid plans offer further customisability and features.
But with two million installations, All In One SEO appears to take the prize for the best WordPress SEO plugin. It isn't free, but it is personalised. It provides you with an actionable checklist so that you can ensure that you aren't making any common errors.
Google Analytics
Google Analytics can seem like one of the most daunting tools to conquer. But once you have determined your pathways for using it effectively, it can be a fascinating rabbit hole of discovery. This isn't to mention that the software is free, whilst also being one of the most in-depth metrics tools that exists. For the modern digital marketer, having a baseline understanding of Google Analytics is a business imperative.
Email Marketing
The good news is, options are plentiful. MailChimp is probably the most popular, with an easy to use interface and a very digestible breakdown of how your campaign performed. Mailchimp also allows for integration with a number of other SaaS businesses.
Moosend is another option, which allows you to optimise the customer journey through personalisation and segmentation. We also have Omnisend, which is easy to use and provides a number of automation features.
Automation Tools
Hootsuite, monday.com, Marketo – whatever your choice, automation tools make life exponentially easier for the digital marketer. Rather than recommending any one in particular, I have found that a marketer's choice of automation tool oftentimes comes down to personal preference. For example, some are daunted by the thousands of options of integrations that monday.com provides. Setting them up can take some practice and technical expertise. However, doing so properly can reduce a marketer's workload by a significant amount. Others prefer Marketo, as it essentially functions as a one stop-shop for all your automation needs, whether that be via email or something else. Ultimately, finding your automation tool of choice and leveraging it to its maximum is key to building a strong portfolio as a digital marketer.
Pursuing a Level 3 Digital Marketing Apprenticeship will introduce you to all of the above tools. More information on the apprenticeship can be found here, along with a directory of all the other types of marketing apprenticeships available.
For more on this topic, check out Hubspot's post on the best marketing tools for digital marketers in 2023 here.