In today's digitally connected world, social media marketing has become a must-have skill for professionals across various industries. For apprentices looking to develop their careers and stand out in a competitive job market, mastering social media marketing can provide significant advantages. In this blog post, we will discuss the reasons why social media marketing is a powerful skill for apprentices and how it can help them succeed in their chosen fields.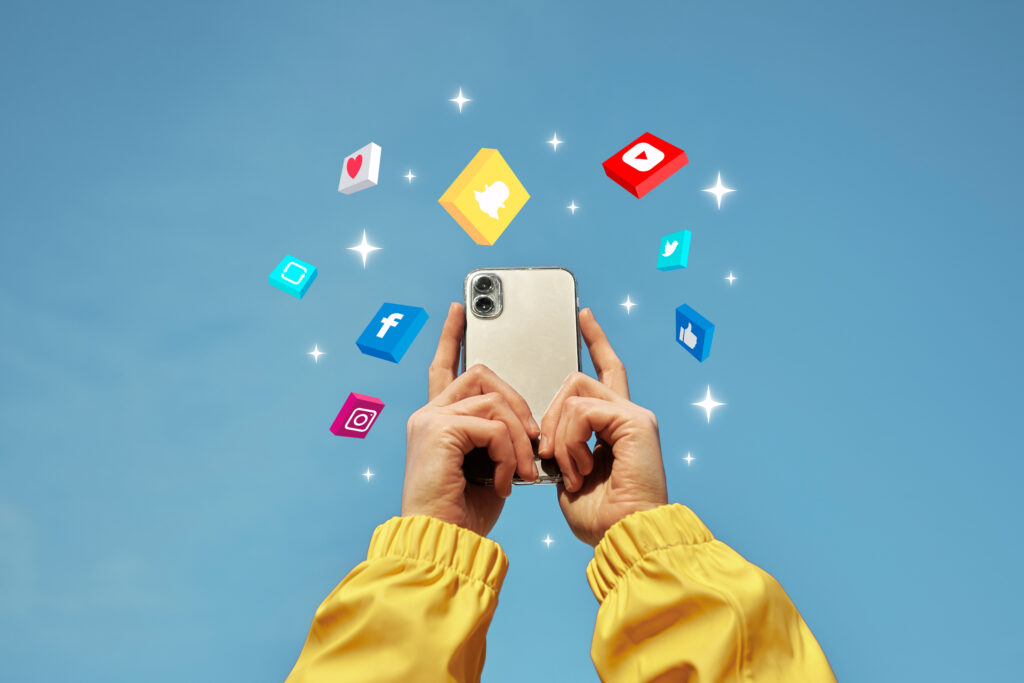 Enhancing Personal Branding and Networking Opportunities
As an apprentice, establishing a strong personal brand is crucial for attracting potential employers, clients, or business partners. Social media platforms provide an excellent opportunity to showcase your skills, knowledge, and personality. By actively engaging with others in your industry, sharing relevant content, and building a professional online presence, you can increase your visibility and expand your network, which can lead to new opportunities and connections.
Keeping Up with Industry Trends and News
Staying updated on the latest trends, news, and developments in your industry is essential for personal and professional growth. Social media platforms are a treasure trove of real-time information, with industry experts, influencers, and organizations sharing valuable insights and updates. As an apprentice, regularly engaging with social media can help you stay informed and aware of the latest advancements, enabling you to adapt and thrive in a constantly evolving professional landscape. This knowledge not only sets you apart from your peers but also equips you with the information needed to make informed decisions and contribute meaningfully to conversations within your field.
Demonstrating Adaptability and Digital Savvy
In an increasingly digital world, employers value professionals who are adaptable and possess a strong understanding of digital tools and trends. By mastering social media marketing, apprentices demonstrate their digital savvy and willingness to adapt to new technologies. This skill set can make you a more attractive candidate to potential employers and help you stand out among other applicants.
Complementing Traditional Marketing Strategies
Social media marketing can be a powerful addition to traditional marketing strategies, providing apprentices with a well-rounded understanding of both online and offline marketing techniques. This comprehensive knowledge is beneficial when working with clients or employers who require a versatile approach to promoting their products or services. Additionally, social media marketing skills can help apprentices identify creative and innovative ways to integrate online and offline campaigns, maximizing their impact and reach.
Future-Proofing Your Career
As social media continues to grow and evolve, its importance in the business world is only set to increase. By developing social media marketing skills as an apprentice, you are effectively future-proofing your career. Regardless of the industry you choose to work in, the ability to create engaging content, analyze data, and leverage the power of social media will remain a valuable asset in the years to come. By staying ahead of the curve and continuously honing your social media marketing skills, you can ensure that your professional development remains relevant and adaptive to the shifting digital landscape.
Conclusion
Social media marketing is undoubtedly a powerful skill that apprentices should strive to acquire and refine. By mastering this skill, apprentices can enhance their personal branding, expand their professional network, stay informed about industry trends, complement traditional marketing strategies, and future-proof their careers. In an ever-evolving digital world, the ability to harness the power of social media will be an invaluable asset, setting apprentices on a path to success in their chosen fields.
More Information on Digital Marketing for Apprentices standards
Check out our other Article on The Benefits of an Advanced and Creative Hair Professional Level 3 Apprenticeship here