Social media is rapidly emerging as an important component of digital marketing for small businesses around the world. There are billions of people all over the world who use social media every day to follow the lives of others. Companies are using social media effectively to promote their products and services, as the reach of social media is huge. In this blog post, I will be covering five tips on how you can run an effective social media strategy.
It is now common for companies of all sizes to use social media platforms such as Twitter and Facebook for customer service. As social media has become a key component of digital marketing, we need to implement an effective strategy.
Plan
Being organised and planning your posts in advance is key to managing a good social media strategy. You should look to plan your posts one month before they are due to be published. Long-range planning allows you a time to think about what you want to publish. You will have plenty of time to produce something creative on sites like Visme, which will produce a high-quality post. Rushing your work will lower the quality of your posts. Hootsuite is an excellent site to plan your content and there are several plans, depending on your business requirements.
Customer Service
It is now very popular for customers to use Facebook, LinkedIn, and Twitter as platforms for customer service. People may look to use direct messaging/ comment sections on these channels to voice a complaint or ask questions about your services. The level of customer service you provide on these platforms is just as important as the service you provide on the phone or through email as they are in the public eye. In most cases, you will need to provide the user an email or point of contact so that information is kept confidential.
Stakeholders
In addition to posting on social media channels, you should also interact with posts from your stakeholders. You are regularly engaging with a stakeholder's social media (i.e., liking, sharing, commenting), which would lead to them engaging with your posts. Making a habit of this will go a long way in spreading awareness for both you, and the stakeholder. It will also allow for a healthy business relationship to be built.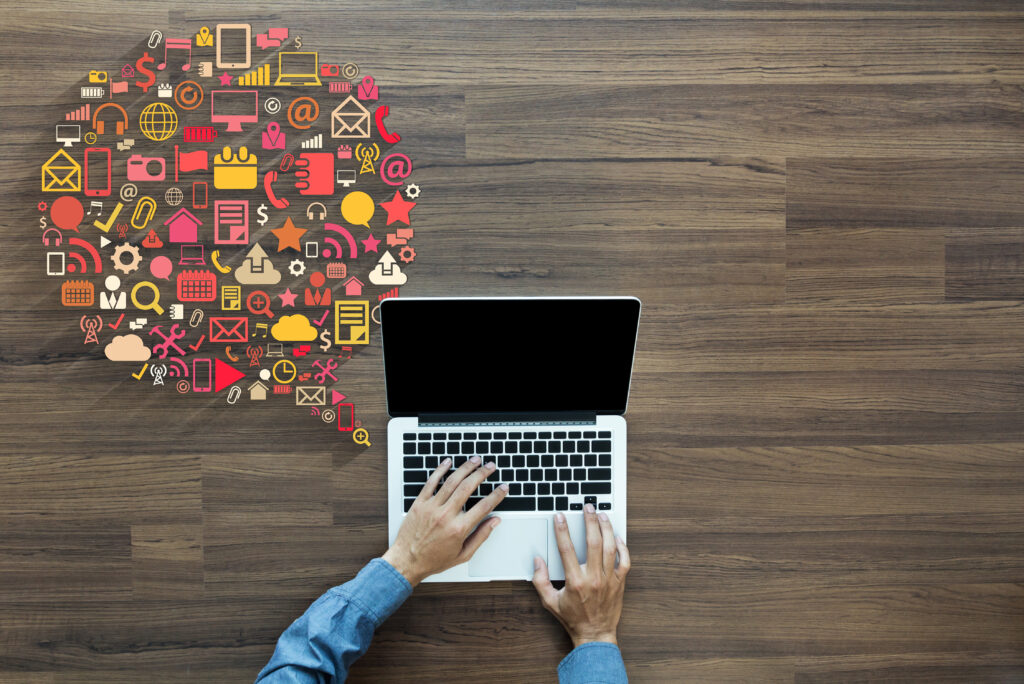 Be Yourself
Social media is the best way to denote your personality online to your stakeholders. They might be interested by understanding how the commercial enterprise works and what your team get up to with their time. If you are attending events or going into the office after working from home for a long period of time, post this on social media to update your network. If one of your team have achieved something big, congratulate them via comments/ sharing the post to let your followers know about the talent of your employees. This could be anything from an award win/nomination to celebrating an employee's anniversary at the company.
Analytics
By using social media, you are fortunate enough to be able to analyse the performance of your posts. LinkedIn, Facebook, and Twitter provide you with detailed analytics of your posts, allowing you to understand what works well and what doesn't. There are different factors that will help you to understand what will help your posts perform well such as:
Reach.
Impressions.
Audience growth rate.
Engagement Rate.
Amplification rate.
You should review your analytics every 30 days, so that you can look for improvements in your social media marketing.
Conclusion
Overall, these top tips should help assist you to create a successful and effective social media strategy. Building your experience through social media will naturally allow you to begin to find yourself running a good strategy. It will take time and hard work, but the reward can often be very valuable to you and your company.