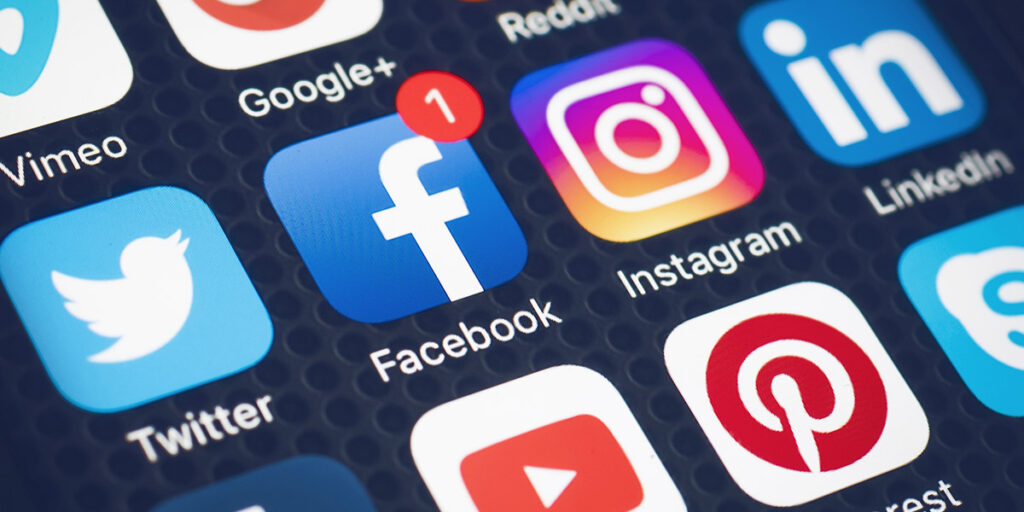 Millions of businesses around the world are using Social Media now more than ever to reach their target audiences, to connect with their customers and to promote their products/services. We can understand why, because in today's time, Social Media is constantly evolving and is a massive part of our consumer's lives. Therefore, a good online presence on Social Networks can quickly help businesses reach the maximum number of users possible whilst also open up different advertising opportunities.

There are thousands of platforms, each with different features and rules, but there are some basic tips and guidelines you can follow to develop a good use of social media in your digital marketing strategy. Even if you aren't a business owner, if you have a passion for social media and are keen to understand and grow your knowledge of it, this will be a useful read to help you knuckle down on the basics.

We've rounded up a list of key do's and don'ts when using social media as part of your digital marketing strategy and explained why they are important.
1. DO identify your brand voice:
Understanding how you want your brand to be perceived online is important and is determined by how formal or informal you want your online presence to be. This will largely depend on your target audience and what kind of language or tone they would expect. For instance, if you manage social media for a makeup brand which mainly aims to market their products towards younger demographics, then you may decide to use more informal language, fun emoticons and take part in viral trends. However, if you're managing social media for engineering firm, you may decide to have more educational content and a more professional tone within your content.
2. DON'T use the same content across all social media networks:
Consistent branding and tone of voice across all social media networks is important. However, recycling the same content and using it across all of your brand's social networks is bad practice. This is because each social media platform is different and as such will have different set of guidelines which are considered 'best practice'. We suggest using original content and messaging for each platform but keeping a consistent theme throughout. For example, if you are promoting '50% off all Beauty lines' then it could be a good idea to have different product images on your Instagram and Facebook with a slightly different caption.
3. DO capitalise on trends:
The best part about social media is that there is almost always a viral trend or conversation which could be relevant for your brand to join in on. It is important for all businesses to pay attention to trending content which appeals to the audience they're trying to reach and to take part in it, if possible. Captalising on these trends is key and can help push your content to even more users than usual and prompt them to engage with it.

A good example of a brand capitalising on trends is the popular beauty brand – Fenty Beauty. As a makeup brand, the main aim of their social media strategy is to convince customers to purchase and try their products. A popular type of content on TikTok is tutorials. Fenty Beauty utilise TikTok to post makeup tutorials showcase new products and how they apply and wear throughout the day. This has proven to be an effective content strategy for the brand as they tend to see high levels of engagement and build up a lot of positivity around their products.

4. DON'T use poor spelling and grammar within your content:
Human error is normal. However, it is important to take precautions to avoid your brand putting out content or copy with grammar mistakes and spelling errors because it reduces your credibility and looks unprofessional. To avoid this, it is a good idea to create your social media updates offline first in a document or spreadsheet. That way, you are able to proofread them before posting online for your followers to see. There are numerous tools which could be helpful in automating this process and add that extra layer of protection. For example, Grammarly is a great content marketing tool because it also proofreads your copy but also allows you to set your writing goals based on the type of writing you do, making it a useful tool for copy.
5. DO set objectives:
Going viral on Instagram and TikTok is great for your brand. However, it is important you set out some key short term and long term objectives to understand what your business wants to achieve from your social media strategy. It is good to think ahead and be aware of what you want to do with the engagement you see from your followers.

For example, in terms of potential short term objectives for a clothing brand, you could be having a flash sale and as such, would want to focus on using social media to boost sales. In terms of longer term objectives, as part of your digital marketing strategy you may want to use social media to build up awareness and establish yourself as a credible brand with an engaging online presence.
6. DON'T excessively use Hashtags:
A common misconception about social media platforms, in particular Instagram, is that using a #hastag with each sentence will push your content out more. This could not be further from the truth. Excessive use of #Hashtags is one of the most unprofessional and irritating practices and its worth avoiding. Using appropriate hashtags connects your post to related posts but it should be used, within reason, for this purpose only. Instagram's algorithm has changed over the years and posts with too many hashtags actually seem to be less favoured by the platform and by audiences.

This is where understanding each platform and what works is important. Research how many hashtags are appropriate to include in posts on different social media platforms and use this information to influence your decision. Opting for less but niche hashtags instead of several generic ones is that it will be more likely to help you reach your desired audience and will result in more exposure.
Conclusion:
To conclude, we hope this gave you some insight into 6 do's and don'ts when using social media in digital marketing. Incorporating social media into your digital marketing strategy is key for a successful online presence and will help you boost this in a productive and effective way.
Pursuing a Digital Marketing Level 3 Apprenticeship would introduce you to the basics of using Social Media as part of a digital marketing strategy and also help you kick-start your career within the industry that is constantly growing.

More information on this apprenticeship can be found here. Alternatively, check out our range of useful articles and blog posts here to find a suitable Digital apprenticeship for you.
Connect with us:
We would love to stay in touch with you! Please find below our social handles:
LinkedIn
Twitter
Flickr