Working in the social media industry, there are some things you need to avoid and some things you need to do to help you get on the right track of using social effectively to help you increase traffic, leads and sales…
What is social media?
Social media is a digital tool that allows users to quickly create and share content with the public. It encompasses a wide range of websites and apps, including Facebook and Twitter, which specialise in sharing links with short written messages.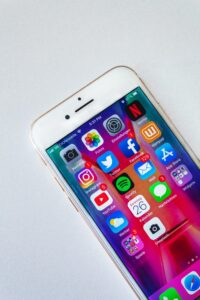 What you should do…
Post often – When planning your content it pays to have a strategy in place. You can then work around around retail and marketing holidays, and plot action around your business goals – from increasing enquiries, to boosting awareness.
Having a strategy and content plan in mind will help you not to miss any important awareness days and help you to stay consistent.
Be authentic – Being authentic is the key to establishing an online business identity. Bring out your personality as people buy from people.
Use both organic and paid social – The best social profiles use a considered combination of organic (free) and paid content. Paid social is a way to boost your business by increasing your reach and exposure, and reaching your targeting with more specific metrics. If spending money on ads it's important you direct all traffic to your website through the use of clear funnels.
Engage with your followers – All comments on all platforms should be responded to – even negative comments can be used to your advantage, showing followers a professional, reactive and open side to your business. Sharing followers posts could result in collaboration and encourage with engaging content using story content.
Experiment with channels – It may be tempting to try every new social media platform but not all will be relevant to you and your goals. Focus on where your audience will be and aim to attract them through those platforms. For example, if your target audience is a young crowd, then TikTok would be a great platform to use, but LinkedIn – not so much.
Use call to actions – Always add a call to action on posts, where do you want the traffic from your post to go? Your website? Your bio? Let them know as this encourages sales.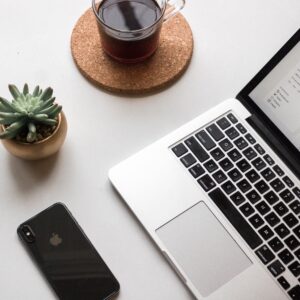 What you shouldn't do…
Be spammy – Engaging with other's content and posting is great but keep everything in moderation. Nobody wants their social media feeds to be filled by a single account, if you do then they may end up unfollowing you.
Obsess over figures – Of course we all want a high follower count on platforms, but this isn't the be all and end all. It's important to remember that brand awareness and growing your network is a long-term effort. At the end of the day, it's quality over quantity, you would rather have a few engaged followers rather than several irrelevant ones.
Write in all caps or over/under use emojis – Be aware of the tone you're setting with your words to your audience. All caps are visually alarming and insinuates that you're angry or aggressive. Also, not using emojis can come across as very plain and static – you want followers to understand there is a person behind the screen, not a robot.
Demand engagement – Avoid asking followers to directly share your content or visit your website. Instead, leave a link to your website or ask them to head to the link in your bio.
We hope this blog gave you a further insight into the do's and don'ts of social media, for more industry tips and knowledge, head to our social pages.