Looking for a new area to branch out in digital marketing? TikTok is currently the Number 1 social media app on the planet. Boasting a whopping 1.4 billion users worldwide, it is currently expected to read 1.8 billion by the end of 2022. Originally launched as a simple short form video app, it gained $4.6 billion in revenue in 2021. That's a 142% increase year-on-year. With all this growth it's no wonder that TikTok is currently the place to be for digital marketing.
But how exactly can this app and its massive user base be best utilised organically? Is it guaranteed that your brand will "blow up" on TikTok? There's no plan for virality unfortunately, but let's take a look at some tips to get your TikTok marketing strategy up and running.
1. Create your TikTok channel and make some content
Where better to start that getting yourself on the platform itself. Setting up a channel is as easy as with any other social media platform, and you can begin creating content right away. Kit out your profile with a branded profile photo and some biography information. If users click through to your profile, they want to know who you are at a single glance, so make it easy for them.
Content can be created easily, quickly, and with basically no budget – very accessible for start-ups or newer brands. Now all you've got to do is make some videos! Start by finding a trending sound, a TikTok "challenge," or a viral hashtag to get your content out there. Take advantage of the apps in-built editing equipment to make your video look as good as it can be. Don't forget an engaging caption and some more hashtags will really help to boost that video.
TikTok favours authentic, relatable, organic content, so posting flashy brand videos here won't do any favours. Set some realistic posting goals to begin with as well. 2-3 videos a week should be great to start with. Keep tabs on what content does well out of those posted in that week and perhaps build on those specific topics. Make sure to create content to truly resonate with your target audience and encourage engagement. Remember, younger people especially want to feel like they're speaking to a person rather than a brand.
2. Marketing yourself to your audience
Speaking of engagement, zoning in on a target audience for your content can be incredibly beneficial in the long run. While it's important not to pigeonhole yourself too early on, a key audience will eventually evolve, and you'll find it much easier to market directly toward them. This is where a bit of prior research could really help – what kind of content are your target audience after? Do they enjoy silly lip synchs? Transition videos? Spending some time on the app and getting to know the persona of your audience can help your content grow much faster.
Pro-Tip: Utilise the video comment function. If a supporter asks a question in your comments, reply with a bespoke video filmed just for them. It's a very personable approach that may end up creating a loyal follower to your brand but will also show new users how engaged you are with your audience. This is a very useful tool to connect with both warm and cold audiences and encourage people to interact with your comment section more. Just remember than even in video format, adhering to customer service best practices is key!
TikTok is also a great place to be to attract younger audience. This is something that could currently prove to be difficult on other social media platforms. According to its demographics, 25% of its users (the largest percentage) are between 10-19. Whilst insights say this age bracket is the least likely to participate in brand loyalty, it does state that this demographic is likely to be more loyal to any brands they do choose to follow. Definitely something to consider when deciding where to target your content.
While it may seem daunting potentially marketing to such a young age bracket, this is also a demographic that responds the best to TikTok's primary method of marketing – influencers.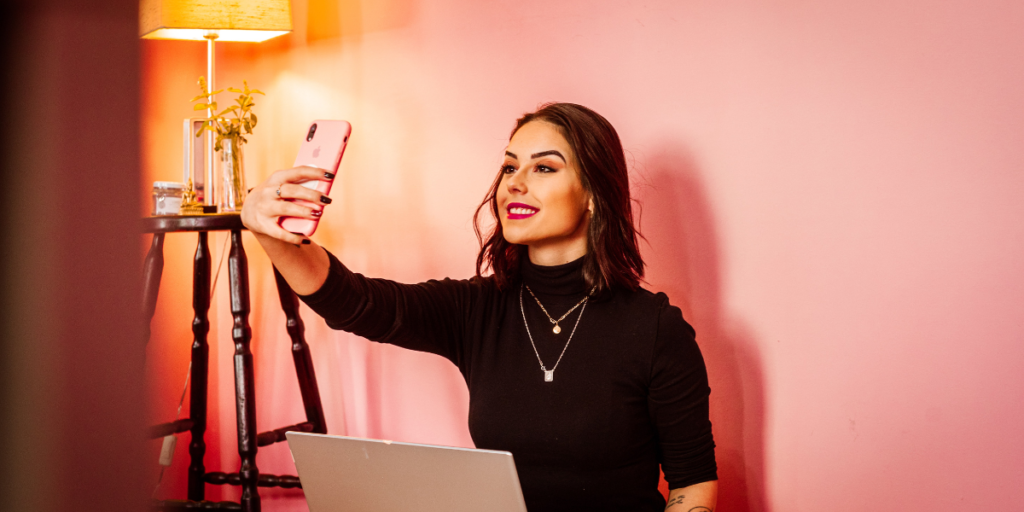 3. Utilising influencer marketing on TikTok
Influencer online states that 91% of 16-24 year olds credited influencer advertisements on social media as their reason for purchasing a product. This is a huge number of conversions on such a core market. If you're looking to organically grow your brand on TikTok then you NEED to be looking into influencers as soon as possible.
Collaborating with an influencer is essentially collaborating with a TikTok expert. As someone who uses the app daily, or as a full-time profession, they will know the best way to market your brand. Promoting your brand to a large, highly engaged following will see that your marketing is taken care of. This will also help to promote brand advocacy and loyalty to their mass of followers; hearing from someone they trust that this brand is good will ultimately lead them right to you.
TikTok has established its own Creator Marketplace that helps to link up brands and creators. Some smaller creators may do some marketing for free or in exchange of products but expect to have some budget ready for this stage. Influencing is its own career now! Again, make sure to do some research beforehand and see which influencers best suit the tone and goals of your brand – having a fashion influencer promoting tech isn't exactly going to work out well. It's all about what fits the best.
Some brands even get lucky and have influencers advocating for them before they've even reached out. While this is some great free marketing, don't bank on it. Do your research, reach out to relevant users, and engage their audience – you can't plan for virality!
Conclusion
In essence, if your brand isn't on TikTok right now, then get it on there ASAP. This fast-growing app is seeing more growth in its first year than Instagram did in its first seven. It's important that all marketers know how to jump-on and utilise this new tech whilst it's still on the up. This is also the perfect place to perfect organic content and original, creative ideas. Go wild, have fun – there's no telling how much good can come of it!
Looking for more help with social media? Check out the relevant articles below: