Level 5 – Mineral product technician
Are you looking to start an apprenticeship in the hazardous mineral products industry? Do you have great team management, people skills and would love to work in a dynamic and ever-changing industry? If so then why not consider applying for the Level 5 (higher education) Mineral products technician apprenticeship, and earn whilst you learn on the job.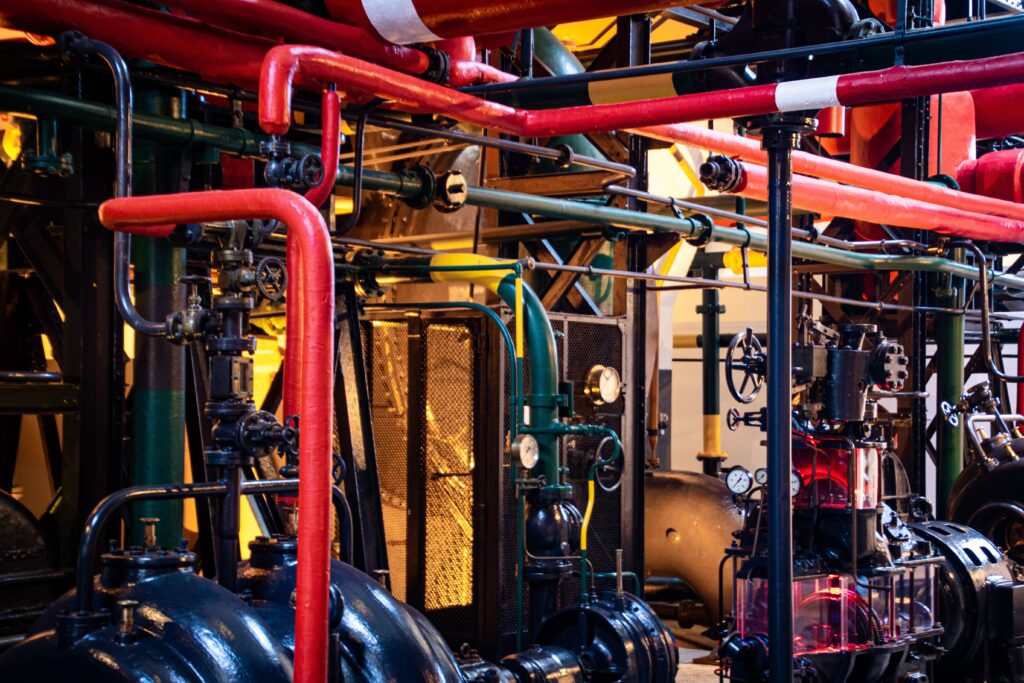 Occupation summary – what is a mineral product technician?
Mineral product technicians are responsible for making sure that sufficient materials and products are available to meet customer requirements. This occupation is located within the large hazardous Mineral Products industry which includes deep mining and quarrying. This industry sector forms a vital contribution to the UK economy – with a turnover of £495 billion. The industry is responsible for providing raw materials that make up major infrastructure and building projects. In addition to this, it is also equally important for mineral product technicians to ensure that all health & safety, and environmental & quality requirements are met.
In addition to this, within the daily role as a Mineral product technician, you will interact with several colleagues and partners both internally and externally. There is a hybrid working space, with a mixture of working from within an office as well as working on-site.
Typical responsibilities within the job include:
Working with all members of the management team to continually monitor and supervise environmental, health and, safety measures within the business.
Optimising the effectiveness of the team by joining reoccurring briefings and meetings.
Assisting the sales team, as well as customers in ensuring that the highest standards of customer service is maintained.
Ensuring that all production equipment and systems are maintained to the highest standards, as well as ensuring that all

equipment

and systems meet current quality standards.
An employee within this occupation will be responsible for the safe operation of the site and maximising productivity on it. Mineral product technicians are employed in a wide range of extractive industries, including quarrying, concrete production, cement manufacture, cementitious products and clay manufacture (to name a few). These are the key specialist areas that are aligned with the apprenticeship:
Mineral extraction
Asphalt and Pavements
Concrete (Ready-mix and Precast)
Clays (Heavy and White)
Cement and Cementitious products
What Skills and Behaviours would I need?
Above all, it is important that a Mineral Product Technician demonstrates the following traits and skills. However, whilst completing an apprenticeship you're learning on the job and so no doubt you'd pick up these skills along the way. The following are ideal requirements:
Some skills include:
Working competently, safely, and manage risks following HSE regulations.
Use knowledge of emergency response processes and procedures to deal with emergencies.
Recommend support and improvements to environmental, health, and safety culture, procedures, processes, and systems across the operation.
Apply root cause analysis.
Maximise the use of the resources, maximise products from raw materials, ensuring the sustainability of resources.
Some behaviours include:
A strong personal commitment to health, mental wellbeing, safety, and the environment.
Leads from the front setting a high example to all employees.
Works within the company policies, procedures and regulations at all times.
Enhances existing procedures, and contributes to a safer and more effective working environment, by identifying improvements to be made.
Encourages innovation and supports suggestions and feedback.
Entry Requirements for the Level 5 – Mineral Product Technician Apprenticeship
Apprentices without level 2 English and Maths will need to achieve this level before taking the End-Point Assessment. For those with an education, health and care plan or a legacy statement, the apprenticeship's English and maths minimum requirement is Entry Level 3. A British Sign Language (BSL) qualification is an alternative to the English qualification for those whose primary language is BSL.
Why not look at some other opportunities that we have on offer – or share them with a friend