Does a Night in a Museum sound like your idea of a perfect Night? The Level 7 Cultural Heritage Conservator Degree allows you to not only discover the past and unearth all the untold stories in the archives but also preserve history for future generations. The course offers the ability to become either a Conservator or a Specialist Conservator. Specialist Conservators can specialise in areas that include paper, paintings, metals, stones or even photography).
Entry Requirements & Qualifications
To begin this course, candidates will typically need to have GCSEs (or equivalent) at A*- C including Maths, English and possibly a relevant Science. They will also need A levels in a combination of Arts, Humanities, and Science subjects. Many may also hold an undergraduate degree in a relevant subject.
Candidates must have completed an MA or MSc in Heritage Conservation prior to undertaking their end point assessment. Note that any Apprentices without Level 2 English & Maths will be required to achieve this prior to finishing their course.
Details of the Standard
Conservators are specialist practitioners working to protect, preserve and conserve objects or collections. They may also undertake work related to the internal and external features of buildings. This includes activities such as restoring historic decorative interiors, stained glass windows and sculptures. Conservators combine practical skills with knowledge of art history, architecture, changing fashions/lifestyles. This allows them to understand the context of the objects so they can conserve them sensitively and appropriately.
Conservators may work for a variety of places including in public institutions such as national and regional museums or galleries. They could also work in historic properties or for conservation practices in the private sector. There is also the potential for Conservators to run their firm.
There are two main areas of the profession:
Treatment Conservation also known as remedial conservation, relates to the conservator carrying out treatments directly on objects. The remedial conservator aims to carry out as little work as possible or necessary to avoid changing the object. Treatment conservators will often specialise in working with a particular type of object or material such as paper, stone or wooden objects.
Preventive Conservation aims to prevent damage to objects in use or storage. Its purpose is to maintain the condition of an object and manage deterioration risks from handling or the environment. This can include a broad range of tasks such as environmental monitoring equipment installation, pest management and consultation on the design of new galleries/exhibition spaces.
Length of Course & Working Environment
The course typically lasts 54 to 60 months and depending on area of focus, time may be split between working in a studio or on site. There may be occasional long periods away from home, for instance those working on objects that can't be moved or accompanying objects travelling to an exhibition.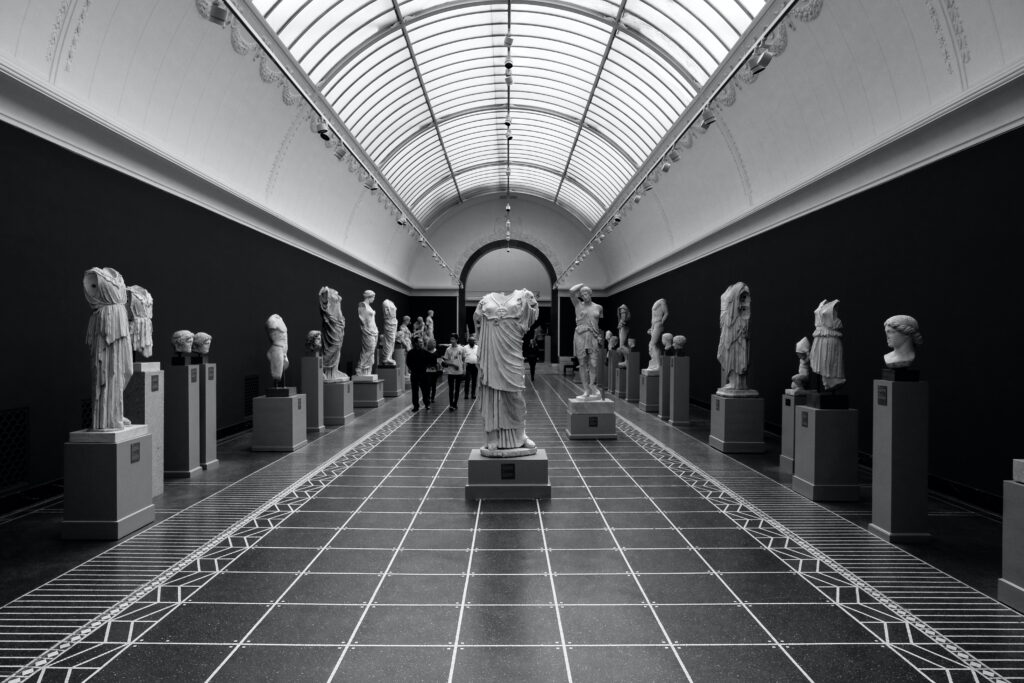 Key Duties & Responsibilities of a Cultural Heritage Conservator
Duties will vary depending on the employer, but are likely to include:
Undertaking conservation measures, either through physical treatments to objects or implementation of preventive conservation measures. Conservators are expected to use their own judgement although some treatments may be complex, requiring advice from experienced colleagues.
Designing, implementing and reviewing Integrated Pest Management and Environmental Monitoring.
Assessment and management of risk to collections on display, in storage and undergoing treatment.
Organisation of collections in storage / on display and the maintenance of appropriate records using collections management systems and related databases.
Planning, commissioning and managing conservation work.
Overall responsibility for the long-term care of collections.
Behaviours Needed To Become a Cultural Heritage Conservator
Cultural Heritage Conservators will be expected to demonstrate:
An awareness of the of ethical and legal obligations relating to their area of work.
The exercise of good judgement and good practice in undertaking conservation work.
Appropriate health and safety behaviours individually and towards others.
Strong work ethic enabling them to work effectively as individuals and as part of a team.
An openness to communicating with fellow professionals from a range of backgrounds, including members of the public.
Conclusion
If preserving objects in archives, art galleries, libraries & museums sounds interesting then this Apprenticeship offers an amazing opportunity for you. Not only will you learn the core skills covered in the course, but it will open up a wide range of job opportunities in Conservation. Additionally, you will earn while you learn and there are excellent progression opportunities to advance your career into Specialist Conservation. On completion of the course candidates will be eligible for 'Associate' membership of the Institute of Conservation (Icon) and would be able to register on the PACR Pathway working towards professional accreditation.
Not ready for Level 7? Read our article on the Level 4 Cultural Heritage Conservation Technician Apprenticeship
To get more information on the latest information, new courses & apprenticeship tips, sign up to our newsletter here or follow us on social media below.