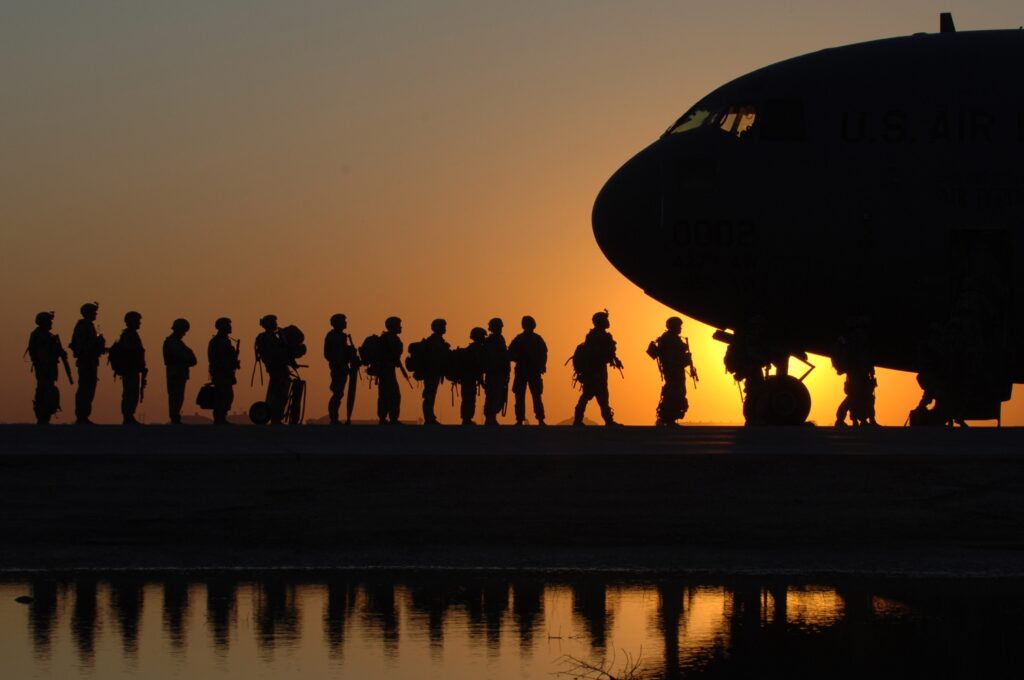 As the world of technology continues to grow, there is an increasing demand for skilled professionals who are able to maintain and repair essential equipment, such as Level 3 Survival Equipment Fitter Apprenticeship. This is especially true in industries that require heavy-duty equipment, such as the army.
Level 3 Survival Equipment Fitter Apprenticeship
This apprenticeship is designed to equip you with the necessary skills and knowledge to become a competent and confident Survival Equipment Fitter. Moreover, being capable of carrying out repairs and maintenance on a wide range of survival equipment.
The apprenticeship includes a range of qualifications and assessments, including a Level 2 Aerospace and Aviation (Foundation Competence), a Level 3 Diploma in Aeronautical Engineering Survival Equipment Maintenance, and a Level 3 Aerospace and Aviation (Development Competence). The apprenticeship also provides practical experience, allowing participants to gain a real understanding of the role and to put their new skills into practice.
If you are looking for a career that is both challenging and rewarding, then the Survival Equipment Fitter Apprenticeship may be the perfect choice for you. With the right training and qualifications, you can become part of an essential team that helps to protect and maintain essential equipment for a wide range of industries.
Survival Equipment Fitters – What are they?
A Survival Equipment Fitter is a highly skilled professional who has a range of technical and practical skills. Identifying and recognising a variety of different types of equipment and understanding how to safely maintain and repair them. This includes ensuring the safety and reliability of the equipment, as well as ensuring that it is fit for purpose.
What are their responsibilities?
On the Level 3 Survival Equipment Fitter Apprenticeship, you have a variety of responsibilities and duties that you need to fulfil. From inspecting and repairing equipment to ensuring that the products you work on meet safety and quality standards, your job is an important one. One of your primary responsibilities is to inspect and repair survival equipment.
This includes everything from life rafts, life vests, emergency signalling devices, and other items used in emergency situations. You need to make sure that all equipment is in working condition and meets all safety regulations. You will also need to check for wear and tear, replacing any parts that are not functioning properly.
Finally, you will need to make sure that the products you work on meet safety regulations and quality standards. This includes ensuring that the products are up to date and meet all safety requirements. You may also need to conduct tests to make sure that the products meet the required standards.
Your job as a Survival Equipment Fitter is an important one. You will need to have a strong knowledge of all safety regulations and quality standards. You will also need to inspect, repair, and maintain all equipment. Your duties are essential to ensuring that people are safe in emergency situations.
A Survival Equipment Fitters day-to-day
If you're a survival equipment fitter, your day-to-day work can be quite varied. You may find yourself fitting and testing aircraft safety equipment, conducting safety inspections, and troubleshooting any problems that may arise.
Days can start with inspecting the aircraft and making sure that it is fit for flying. This involves ensuring that the aircraft has the right safety equipment installed, such as fire extinguishers, oxygen masks, life rafts, and seat belts. Additionally, you may also have to perform maintenance and repairs on these pieces of equipment.
Afterwards, you may move on to conducting safety checks. This could involve checking the aircraft's fuel and oil levels, inspecting the landing gear, and running a checklist of other safety requirements. Also, having to check the aircraft's navigation systems and other systems to make sure they are functioning properly. You may also have to troubleshoot any problems that may arise with the aircraft. This could involve diagnosing any problems and figuring out the best way to resolve them. You may also have to make any necessary repairs or replacements to the safety equipment, and you may even have to make modifications to the aircraft itself. Finally, you may be responsible for ensuring that any repairs or modifications are made.
Why choose an apprenticeship in the Army?
A career in the Army can offer an apprentice exciting opportunities that are not available in many other jobs. Apprenticeships in the Army are a great way to gain valuable knowledge and experience while getting paid for it. The Army can provide you with a wide range of career opportunities, depending on the specific apprenticeship you choose. You will also benefit from the training and mentoring of experienced professionals.
This can include specialised training and on-the-job experience in a wide range of areas. Some of these are engineering, vehicle maintenance, and communication and information technology. Apprentices also gain valuable life skills, such as leadership, problem-solving, and teamwork, which can be beneficial in any career. Additionally, an apprenticeship in the Army can open up opportunities to travel, gain access to world-class facilities, and the ability to earn-whilst-you-learn.