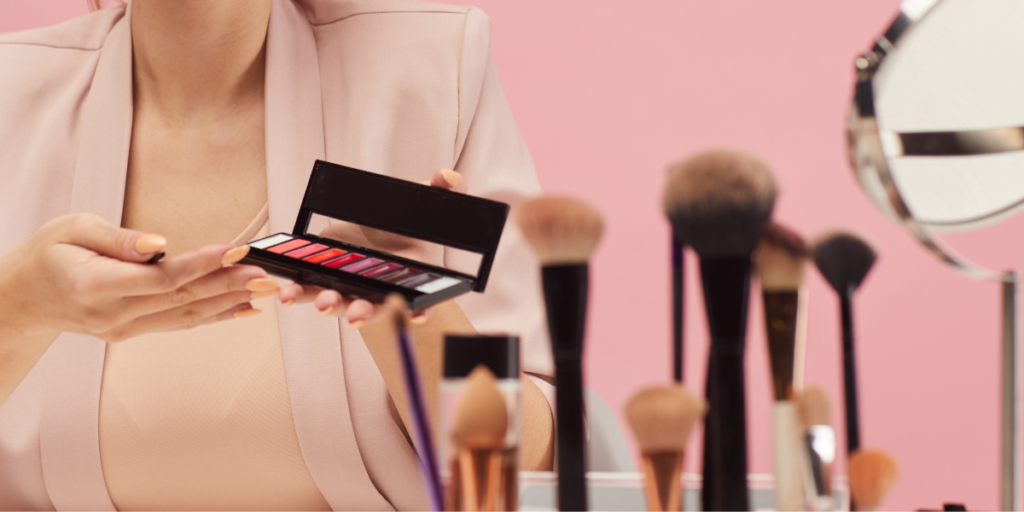 Are you the kind of person who loves recommending beauty products to friends? Are you seeking a career in beauty and makeup? If so, read on and discover how a level 2 beauty and makeup consultant apprenticeship will help you get started in the beauty and makeup industry!
Jobs and entry criteria for the Level 2 Beauty & Makeup Apprenticeship Course
The beauty & makeup consultant apprenticeship provides the chance for you to gain the knowledge and skills needed to demonstrate, promote and recommend the use, benefits and application of different retail beauty products, including make-up, skincare, nail care and perfumery. In the UK, a qualified beauty & makeup consultant can earn an average of £22k per year and possibly more with experience. Money is not everything! Through this apprenticeship you will learn a wide range of skills that will open up a variety of career opportunities in the beauty idustry. So get started now and future proof your career by acquiring a level 2 beauty & makeup consultant apprenticeship qualification!
The minimum requirement for this apprenticeship is English and maths Level 3; however, if you don't have these qualifications, we will help you achieve them! Those who do not have a level 1 qualification will need to obtain this level and pass the level 2 test before taking the End-Point Assessment. This means everyone has the chance to succeed in this apprenticeship!
What are the responsibilities of a Beauty & Makeup Consultant Apprentice?
The position of a Beauty and makeup consultant typically revolves in working in a department store or retail environment. As a retail beauty consultant, they should use their knowledge to demonstrate, promote and recommend the use of different retail beauty products including makeup, skincare, nail care and more, while explaining the benefits and applications of each one. In this position, they should work by their company's rules as well as brand guidelines like pricing and promotional structures. The ideal candidate should be able to work effectively as part of a team with also the ability to operate independently, supported by a store manager, to provide excellent customer service and care in a fast-paced work environment, working to achieve company targets. They should be curious, eager and enthusiastic to learn more in their career, maintaining continuous professional development.
Watch this video from Boots for a more in depth look at a position like this.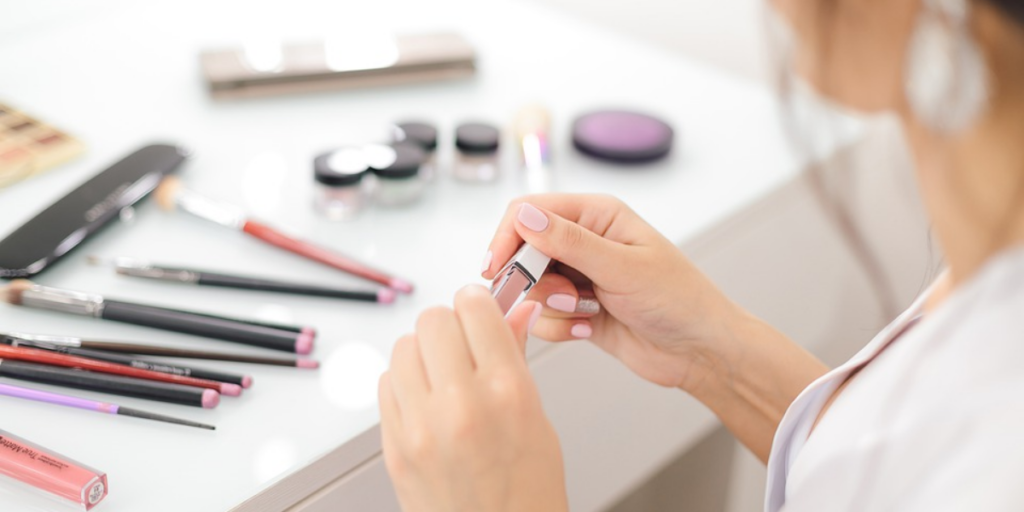 Level 2 Beauty & Makeup Consultant Details of standard
During your time as an apprentice, you will carry out duties in accordance with standards that should be observed. Some examples of these standards are:
Advises and demonstrates products to customers
Maintains and manages a work area
Completes promotional activities
Selects and demonstrates a range of techniques, products, tools and equipment to promote and sell a range of beauty retail products to customers
Instructs in the use and application of skincare products and makeup
Completes services to a high standard, maintaining customer confidentiality and rights
Implements and practices safe ways of working for themselves and others in accordance with legal and organisational requirements
Portrays professionalism that meets the beauty retail industry and organisational requirements
Meets beauty retail image and etiquette to be a brand ambassador
Good behaviour qualities you need as a Beauty & Makeup Consultant
Personal and professional ethics: demonstrates a commitment to quality, maintains honesty, integrity and confidentiality that meets industry standards
Flexible and positive attitude: Adapts positively to changing work priorities and patterns when new tasks need to be completed or requirements change
Maintain customer care principles and practices: show customers respect at all times and in all circumstances, demonstrate customer empathy, sensitivity and awareness
Additional Apprenticeship Information
What is the duration of the apprenticeship?
A minimum of 12 months
What qualification will I achieve?
A Level 2 Diploma for Beauty Professionals – Beauty and make-up consultant
Conclusion
As you can see, the level 2 beauty and makeup consultant apprenticeship is an excellent starting point for anyone looking to pursue a career in beauty. Apprenticeships open doors to a wide range of job opportunities. As an apprentice, you will be paid as you progress and opportunities will present themselves to advance your career. Some employers are interested in using apprenticeships to better understand how their employees learn and progress. If you commit to a future profession in beauty, there could be many more great job opportunities for you!
If this isn't for you or if you want to keep looking, be sure to check out other apprenticeship courses available with us by visiting our website homepage.