Does working for one of the largest, most dynamic and fastest growing industries sound good to you? If so, read on to find out more about the occupational duties and KSB's (knowledge, skills and behaviours) for the Level 2 Food and Drink Process Operator Apprenticeship. This role can help you start a new career that has lots of progression options. Or you could change roles in your current position and complete apprenticeship training.
What is a Food and Drink Process Operator?
This apprenticeship is a Level 2 standard and is found in the food and drink manufacturing sector. A process operator will usually work on production lines in food and drink manufacturing businesses.
The companies in this industry range sizes. They can produce anywhere from just one type of food to a range of products. Products include things that we enjoy to eat every day! Examples like cakes, confectionary, read-to-eat-food, salads and soft drinks, are all products you would work with on this apprenticeship.
What is the purpose of a Food and Drink Process Operator?
Broadly speaking, the purpose of this role is to complete food and drink processing procedures. This role is important as it will contribute to the manufacture of safe and compliant products. In your day-to-day role, you would also support technical operators to complete food and drink lines and operate machinery. This role relies on teamwork and means that you have to prepare for upcoming shifts and provide handovers. The technical operators you work with also monitor product quality against key performance indicators. This is something your role would provide support with.
Who will you be working with as a Food and Drink Process Operator?
In your everyday work you would interact with many people across the business, depending on its size and structure. For example, you could work with process operatives, technical operators and maintenance teams. In this apprenticeship, you would normally report to an Operational Manager, you would work under their direct supervision to ensure quality control.
What will you be responsible for?
Following the Standard Operating Procedures (SOPs)
Ensure food safety
Environment and sustainability targets
Quality of output
Customer requirements and expectations
This will be done whilst working in a team, that will strive to meet deadlines, efficiency, and productivity goals.
What are the occupational duties of a Food and Drink Process Operator ?
As a Food and Drink Process Operator apprentice, you will work by the 10 key duties
1. Completing food and drink processing procedures with the best KSBs possible.
2. Supporting the food and drink production line and machinery. This includes many aspects like: start up, set up, line changeovers and shut down of machinery.
3. Monitor you work to make sure product quality is to the best standard
4. Similar to duty 3, monitor the product output against KPI's (key performance indicators)
5. Prepare for your teammates who are coming onto a later shift. This could include providing a machine handover. It's recommended that you do this by verbal briefing or written communication
6. A big part of this apprenticeship is working with a team, this means contributing to team briefings. For example, you could prepare notes on health and safety issues.
7. As an apprentice in this role, there are 5S's you have to go by: Sort, Set In order, Shine, Standardise and Sustain. Duty 7, includes contributing to continuous improvement using the 5S's. This could be in the format of data collection to justify any improvement activity you see fit.
8. Particularly, in a post-pandemic world, completing workplace hygiene activities has never been so important. These activities should be done in line with the standards of the company you are completing the apprenticeship with.
9. This is an important duty to keep in mind, as it can impact the production line if not done correctly. You have to contribute to stock control.
10. Similar to duty 9, Duty 10, focuses on your role as an apprentice to contribute to audits. This includes both internal and external audits.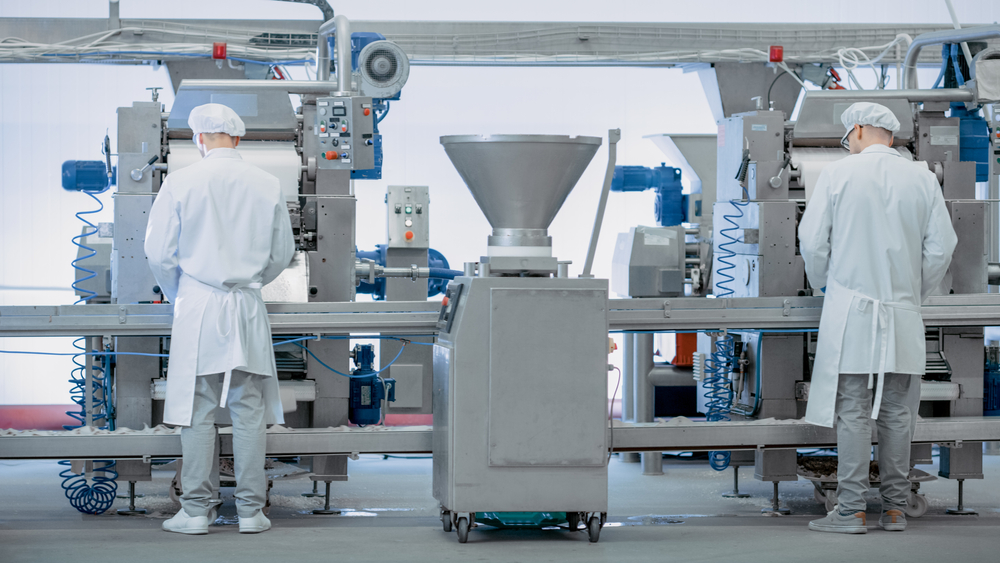 What are the KSB's of a Food and Drink Process Operator Apprentice?
There are many Knowledge, Skills and Behaviours aspects that need to be taken into consideration. This part of the blog will outline the key factors to consider for each section.

Knowledge
There are 19 different knowledge aspects that you will be expected to understand on the apprenticeship. The key ones include:
Understanding the food and drink sector and more specifically the type of organisations you work with. As well as this, you will be expected to know the types of food and drink products for your company. This should help you understand the product origin and supply chain.
Part of your knowledge understanding will also be to have a comprehension of your position in the business and how it adds value to the customer/consumer.
In recent years, a key knowledge part of this role is to understand the environmental and sustainability aspects of your position. Its key to understand the types of pollution and the way you can control this. There are 4 control measures: noise, smells, spills, and waste. Also, understanding the benefits of recycling and how to use resources efficiently.

Skills
There are 16 key skill areas, but I have outlined the main ones that you will most likely learn at the start of the apprenticeship.
You need to be able to follow food and drink and apply quality assurance SOPs (standard operating procedures).
As well as this, having an understanding of stock management is key. This means being able to scan control, monitor and rotate stock effectively.
Part of your role as an apprentice will be to check and use the tools for any faults and health and safety issues. This leads into a key skill of being able to operate the correct equipment and machinery.
One of the most important skills you will be continually learning and developing on is your ability to comply with food safety regulations and procedures. This is complimented by the skill of complying with health and safety regulations and procedures as you will most likely be operating heavy machinery that you will need training on.

Behaviours
The behaviours for this apprenticeship follow the format of the skills and knowledge. This should work seamlessly together to make your apprenticeship experience successful.
One of the main behaviours expected of you is to put health, safety and food safety first. And in conjunction with this put the environment and sustainability first.
Throughout the apprenticeship you should seek learning and development opportunities that help you both professionally and personally. This will help you adapt to changing work requests.
Learning to work independently and take ownership of given work is an important behaviour for this apprenticeship. As is, learning how to take a team-focused approach to meet goals.
What qualifications do I need to do a Level 2 Food and Drink Process Operation Apprenticeship?
Having GCSE's in English and Maths form a vital part of all apprenticeships. However, you can start this apprenticeship without these qualifications but you must have completed them before you pass through gateway (i.e. finishing the apprenticeship).
Want more information on apprenticeships?
Find out more about the apprenticeships available and extra information click here
Here are some other apprenticeships you might be interested in:
Level 3 Gas Network Craftsperson Apprenticeship
Building Services Engineering Technician Apprenticeship
To keep up to date with the latest developments in the apprenticeship world – Follow us on all our socials @ApprenticeNow
And subscribe to our newsletter to hear regular updates on the latest blog posts and Apprenticeship Tips!