Does working in a fast-paced, varied, and target-driven environment sound appealing to you? If so, this article details everything you need to know about a level 3 apprenticeship which could be perfect for you. Read on to find out more about becoming an Advanced Credit Controller and Debt Collection Specialist.
Jobs and entry requirements for the level 3 advanced credit controller and debt collection specialist apprenticeship
Credit management and debt collection is a crucial function found in all businesses as it's integral to tracking commerce and finance. This level 3 apprenticeship will provide you with the skills to learn both technical and interpersonal skills for the role. There are a multitude of roles you could end up in. For example, you could be involved in setting policies, managing financial risk, managing customer relations, or facilitating sales. Possible job titles include Finance Controller, Credit and Collection Representative, Collections Agent, and Collections Adviser. An entry level debt-collector agent's salary starts at £23,250 per year. If you end up a finance controller, you could earn up to £91,000, showing there are strong opportunities for career progression.
Sound good to you? Keep reading! Next let's look at what is required of you to do the apprenticeship. Employers usually set their own entry requirements for their apprentices. So, it's good to look this up on a role by role basis. However, it is pretty standard that most employers will require you to have level 2 Mathematics and English. An employer may also look to see if you have any previous or relevant experience. This gives you an indication of the type of qualifications you'll need if you think this is the right fit for you.
Key responsibilities of an advanced credit controller and debt collection specialist apprentice
Another key thing to think about when considering an apprenticeship is what you will be expected to do day-to-day. For this level 3 apprenticeship you will work with internal and external customers. You'll ensure that business cash flow is maximised, while negotiating fair outcomes for customers. You will advise on credit policies and analyse credit risk. In addition, you'll manage complex relationships with customers to resolve financial issues. Not only that, but you'll also apply your knowledge of statutory and non-statutory enforcement solutions to recover debt. As an apprentice, you'll have a good understanding of legal, regulatory, risk and compliance frameworks. You'll also get to grips with credit management and the commercial industry. This may seem like a lot of role-specific jargon at the moment, but you'll learn it all as you go!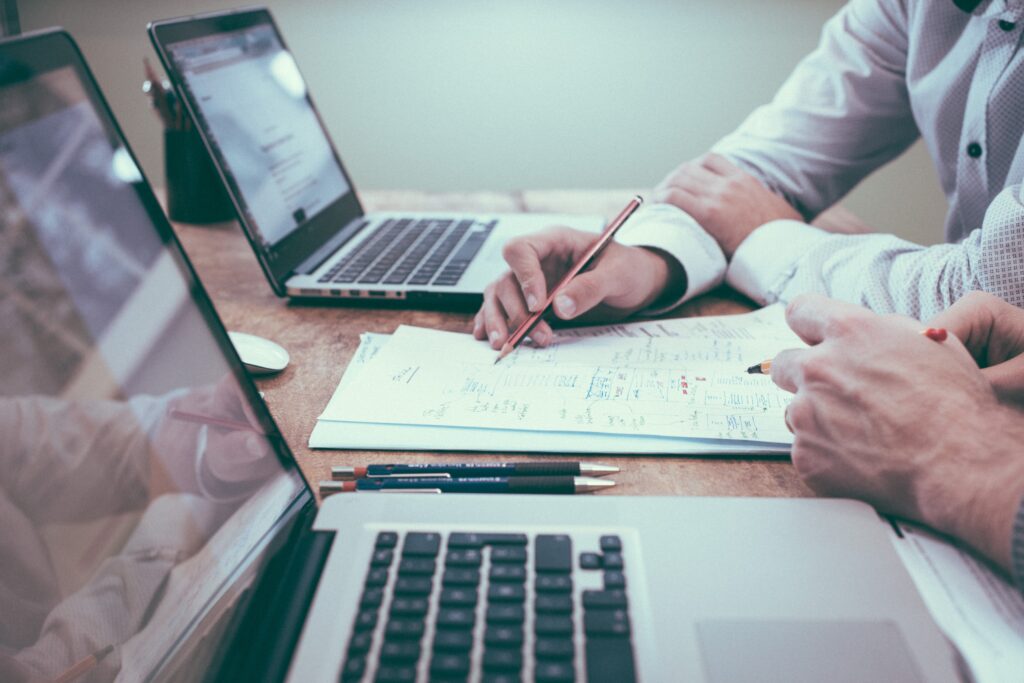 Level 3 advanced credit controller and debt collection specialist core competencies
You will be required to carry out duties that will satisfy a number of competencies as part of your job role. Here are some examples:
delivering excellent customer service and manage relationships
identifying and resolving issues in a professional manner
communicating effectively with key stakeholders
identifying solutions through negotiation and decision making
using a wide range of systems to deliver services to customers
working in a team to support colleagues
identifying areas and opportunities to improve systems and work practices
Advanced credit controller and debt collection specialist qualifications
After October 2021, if you are a new apprentice, you will work towards the Chartered Institute of Credit Management qualification. You could undertake the following level 3 diplomas in one of the following:
Credit and Collection
Credit Management (apprentices must pass this qualification by 30th September 2023)
Diploma for the Debt Collection Industry (apprentices must have registered before 31st December 2022)
Usually, you can expect to do the apprenticeship for between 18 and 24 months. Upon qualifying you could progress your career in a range of ways. You could become a team leader, a credit and collection manager, or a senior credit risk analyst, for example.
Conclusion
As you can see, the level 3 advanced credit controller and debt collection specialist apprenticeship is a varied role. You will learn many interpersonal and technical skills which will provide a range of job opportunities for your future. So, if you are looking for a job that sits within a legal, financial and accountancy framework, then this level 3 apprenticeship may be the one for you. Your apprenticeship is just the start of your career!
If you want to explore other apprenticeships within the legal, finance and accounting sector, then check out our blog post on a level 3 insurance practitioner apprenticeship. Comparatively, take a look at our level 3 financial services apprenticeship post.
You can also find out more about all things apprenticeships on our social media channels. We post the latest updates, answer your questions, and connect like-minded apprentices together. Follow us on Twitter, or LinkedIn.