Paramedics are on the front line of saving lives, they are often the first to respond to a range of incidents, from major to minor. They are trained to deliver advanced emergency medical care to patients. Paramedics work shifts and are often exposed to traumatic or stressful scenarios, the role can be physically and mentally demanding and will often involve mobile working, and working outdoors under any weather condition. No two days on the job are the same, often the first to respond to traumatic situations, they are required to make risk assessments and make life-saving decisions, providing equal high-quality care to all. If this sounds like the perfect job for you, you should consider a Paramedic apprenticeship!
Jobs and entry criteria for the Level 6 Paramedic Apprenticeship
A paramedic's occupation purpose mainly includes responding to all categories of 999 emergencies, providing clinical care and transportation to the nearest appropriate hospital in a timely manner. The working environment for paramedics is not limited, they can be called to respond wherever an emergency may be, both urban and remote, indoor or outdoor. Some scenarios will be dangerous or inaccessible, requiring them to collaborate seamlessly with other emergency services such as police, fire brigade, or lifeguards. Paramedics may also have to interact with clinical staff, family members and members of the public as a daily part of their job. Paramedics can work alone or in teams while on shift.
Salaries for fully trained paramedics range from £24,907 to £30,615.
To become a paramedic, apprentices will have to meet the entry requirements set by the university. They must also have achieved English and maths GCSE prior to starting this apprenticeship. A British Sign Language (BSL) qualification is an accepted alternative to the English qualification for those whose primary language is BSL.
Other required qualifications include:
Health and Care Professions Council approved BSc (Hons) Paramedic Level: 6 (integrated degree).
Level 3 Certificate in Emergency Response Ambulance Driving Course.
If the apprentice already holds a level 6 degree, other level 7 qualifications are approved by the HCPC.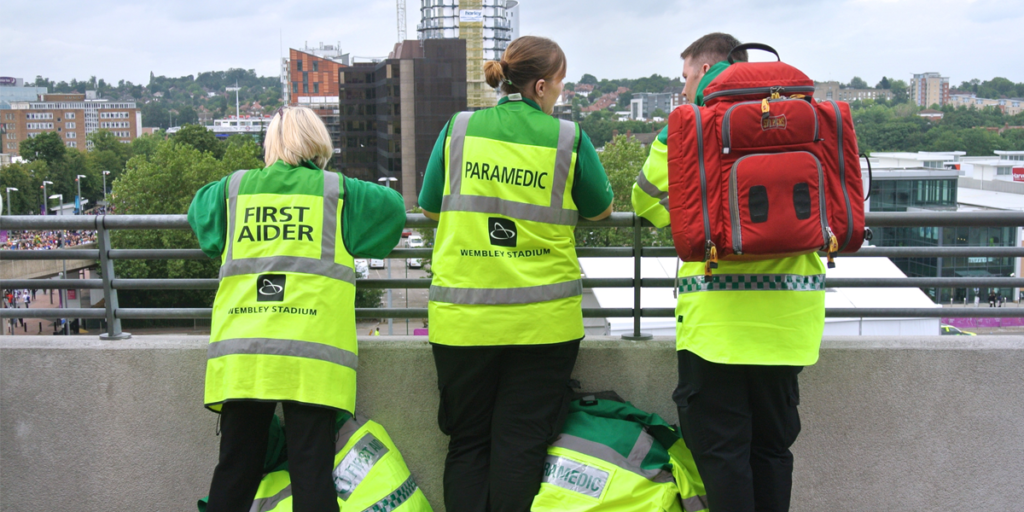 Key responsibilities for a Paramedic Apprenticeship