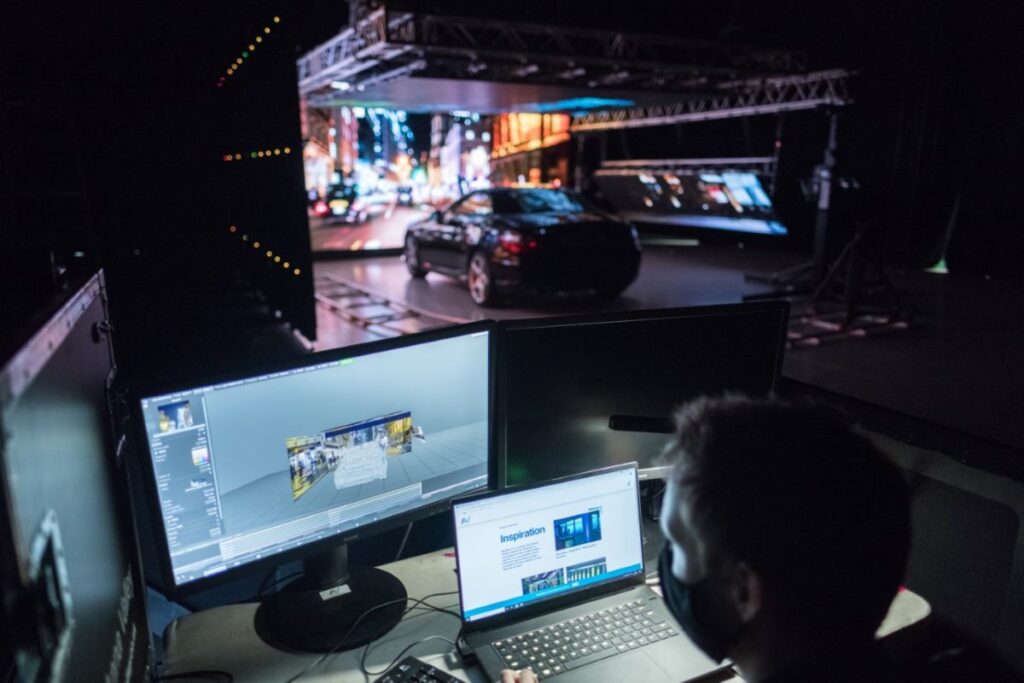 What is a Creative Production Manager?
The role of a Creative Industries Production Manager involves taking responsibility for the organizational aspects of production schedules and budgets. We need someone who can balance creativity with efficient time and budget management, because of the nature of this role, it involves working in various production areas, such as film, TV, commercials, VFX, post-production, animation, and live performance art. You will be required to flex between departments. As well as, supporting the creative team's vision by managing resources, scheduling production, and solving problems that may arise.
How can an apprenticeship propel you towards a career as a Creative Production Manager?
Undoubtedly, completing an apprenticeship can open the doors to an exciting career. Our Level 7 program covers essential production management skills and knowledge within the creative industries.
Throughout the apprenticeship, you will have the chance to specialize in the following key creative production areas: Production Accounting, Film, TV and Short Form Production, VFX, Post-Production and Animation, or Live Performance Art Production. Choosing a specialization will enable you to gain specific skills and knowledge tailored to your chosen field.
The apprenticeship provides practical experience through on-the-job training and work-based learning. A qualified training provider and employer offer guidance, support, and supervision throughout the program.
Once you have successfully completed the apprenticeship, you will possess the essential skills, knowledge, and experience needed to work as a Creative Production Manager in various industries. With this expertise, you'll be able to manage production resources, prepare schedules, manage budgets, ensure compliance with health and safety regulations, and provide progress reports to senior management.
For those interested in learning more about the apprenticeship, please refer to the assessment plan.
Entry Criteria
While there are no specific entry requirements for this apprenticeship, previous experience in technical theatre, production coordination, or production accounting is desired.
You will not be required to have English and Mathematics to gain entry therefore it will be expected of you to have achieved this prior to the End Point Assessment.
Alternatively, British Sign Language qualifications can be used as a substitute for English qualifications for those who use it as their primary language, it is important to us that everyone has a fair chance because we understand intelligence comes in any form.
In addition, apprentices without level 2 English and Maths must achieve this before taking the end-point assessment. If this is not obtained, consequentially the apprentice will not be able to complete the apprenticeship.
Responsibilities of each role
The creative production industry offers many career paths to explore. Our program values versatility and recognizes each apprentice's unique strengths and interests. We allow our apprentices to specialize in the area that aligns with their passions and goals because we don't believe in a one-size-fits-all approach. So, let's explore the exciting job roles that our apprentices can aspire to. Please see below.
---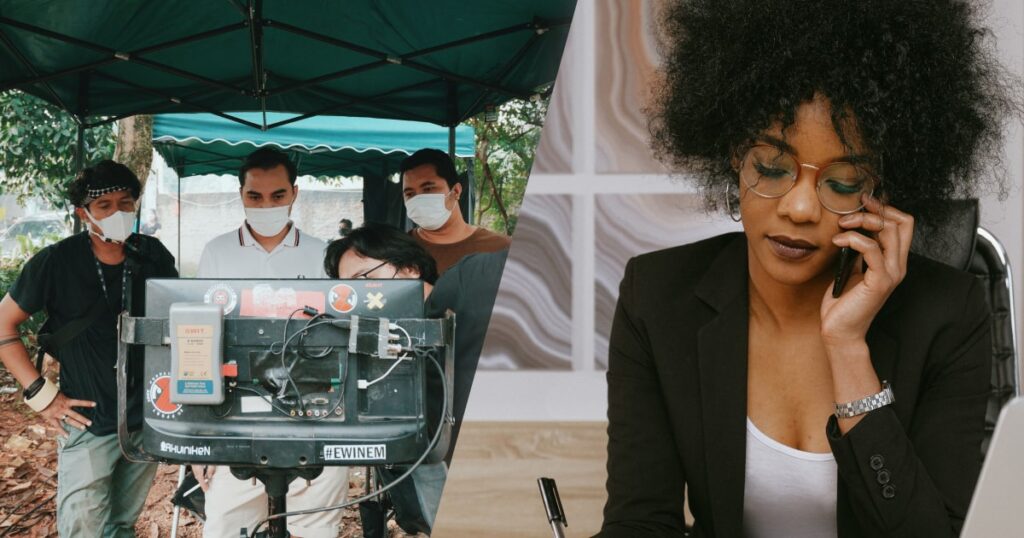 ---
These roles include Production Accountant, Production Manager, Stage Manager, Line Producer, Post-Production Supervisor, Post Producer, and Bookings Manager.
As a Production Accountant, you will be responsible for managing the financial control of the production.
A Production Manager oversees all operational and logistical aspects of production.
A Stage Manager coordinates all aspects of live performances, including rehearsals and technical elements.
A Line Producer manages the day-to-day operations of production to ensure it stays on schedule and on budget.
A Post-Production Supervisor oversees the post-production process.
A Post Producer manages the post-production process from start to finish. Alongside this, they will be working closely with the creative team to ensure the final product meets their vision.
Lastly, a Bookings Manager manages the bookings of personnel, locations, equipment, and other resources required for production. This includes negotiating rates, managing contracts, and ensuring all resources are available when needed.
---
Desired Knowledge and Behaviours
It's important to us to maintain a high level of professionalism and creativity. In other words, we need a candidate that will meet our expectations.
Professionalism:
To maintain the credibility and reputation of creative industries' production management. The ideal candidate must possess integrity, honesty, and reliability. Additionally, they must uphold ethics and display respect when dealing with others.
Moreover, possessing adaptability and flexibility are crucial qualities for meeting key production deadlines because of the varied tasks, it is important for the right candidate to already have this foundation embedded as it enables positive adjustments to change in work priorities and patterns because of these qualities you can actively ensure successful completion of the apprenticeship.
The candidate should display resilience and proactivity in their role. They should be tenacious and proactive in positively dealing with setbacks during production.
Creativity:
Creative thinking is paramount because we need to push the boundaries a little bit therefore the ideal candidate must be able to also conceptualize creative ideas and have a creative vision. Additionally, they must be able to analyze problems and use initiative and innovation to provide creative solutions and opportunities for production.
Conclusion
For aspiring creatives who seek to establish themselves in the dynamic field of creative production, our Level 7 apprenticeship program offers comprehensive training and expert guidance.
With a focus on 'on-the-job learning', this program equips you with the essential skills needed for success, all while earning a wage.
---
We understand that this apprenticeship might not fit what you are looking for, so please check out our site on ApprenticeTips for more creative apprenticeships. Alternatively, browse through our site for a wider range of apprenticeships.
We'd love to hear your feedback and keep you up-to-date with our latest offerings.
Please stay in touch via Linkedin, Twitter or Facebook.
Alternatively, subscribe to our newsletter.