Are you looking for a role that involves rescuing and protecting both people and animals, and ensuring the safety of those in your company? The Level 3 Operational Firefighter apprenticeship could be for you! This Level 3 apprenticeship centres on quickly and calmly tackling a wide range of emergency situations that may arise at any moment.
Entry Requirements and Format
Individual employers may set their own entry requirements for this apprenticeship, though the minimum will always be a Level 2 in English and Maths, or the ability to achieve this prior to taking your End Point Assessment at the end of the qualification. Below is a guide to the assessment methods and timeline for the Level 3 Operational Firefighter apprenticeship.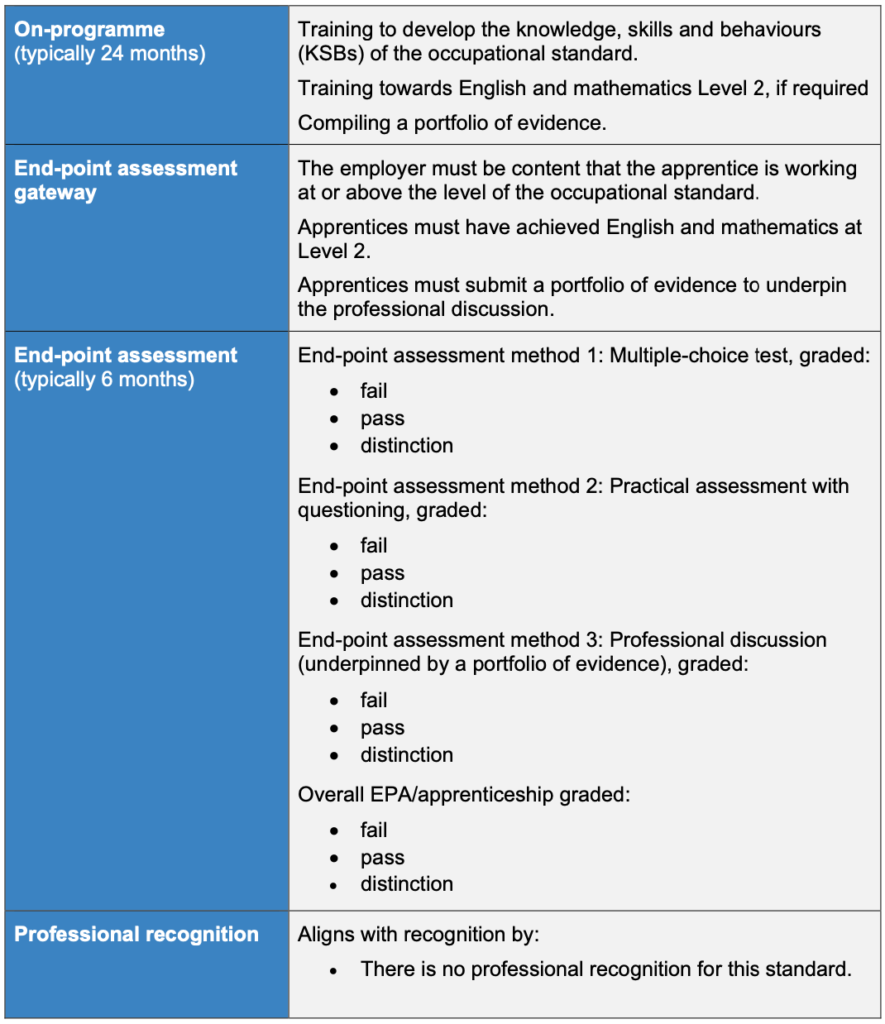 The Level 3 Operational Firefighter Apprenticeship lasts for 24 months (2 years), during which time you'll meet 14 duties, as well as developing and demonstrating a vast amount of knowledge, skills and behaviours.

Your duties will include, but aren't limited to:
Educating the community to improve awareness of fire and rescue safety matters
Saving and preserving endangered life, including the rescuing of human or animal life
Carrying out responsibilities within the incident command system alongside other agencies during fire and operational incidents
Testing and maintaining equipment, as well as contributing to fire safety inspections and outcomes.
Knowledge, Skills and Behaviours
Throughout the 24 month apprenticeship, you will develop and display a range of knowledge, skills and behaviours that contribute to the duties listed above, as well as the general health & safety of yourself, your colleagues, the general public, and the environment. There are set knowledge, skills and behaviours that you must demonstrate and show you can implement to be successful in your apprenticeship; the full list can be found on the Institute for Apprenticeships & Technical Education website. Below are some of the core elements that you will encounter throughout your course.
Knowledge
There are 15 knowledge points that must be developed and demonstrated throughout your apprenticeship. These include those with clear methods of implementation, such as various fire extinguishing media, how to use personal and respiratory equipment, and how to carry out treatment to casualty. The knowledge also covers theory such as:
The principles of JESIP (Joint Emergency Services Interoperability Principles)
Hazards, risks and control measures across a range of emergencies
Your duty within relevant legislation.
Skills
In addition to the core knowledge, there are 14 important skills that you must consistently and properly demonstrate throughout your apprenticeship and assessment in order to be successful. Most of these are skills that can be used across multiple roles or situations, whereas some are specific to your Operational Firefighter role. More transferable skills include carrying out safe working practices in accordance with legal requirements; communicating effectively; taking responsibility for effective performance within your role, and supporting the development of your colleagues. Role-specific skills that must be demonstrated include safely working at height; safely resolving incidents involving hazardous materials, and extricating casualties from situations of entrapment. Through building and showing your ability to use these skills, you will be able to successfully complete your Operational Firefighter apprenticeship.
Behaviours
Finally, there are six key behaviours that you must display in order to be successful. These six behaviours can all be transferred between careers and companies; they include:
A commitment to integrity and diversity
Embracing and promoting company values
Working collaboratively
Situational awareness by maintaining an active awareness of the working environment.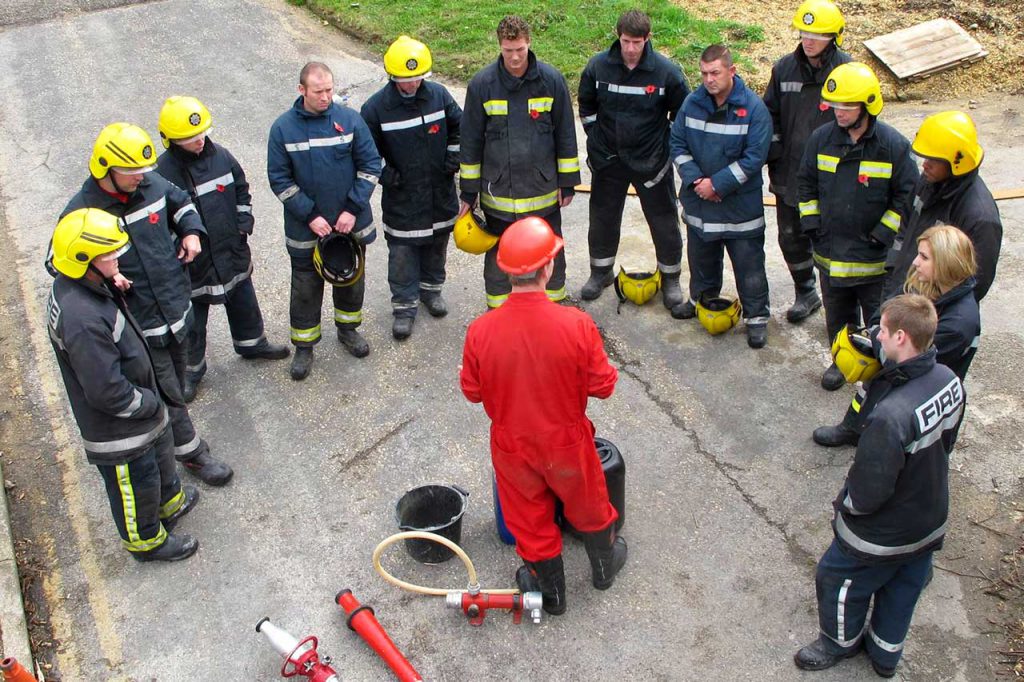 Conclusion
The Level 3 Operational Firefighter Apprenticeship is the perfect gateway into a role as a first responder in the protective services for anyone looking to serve their community. The knowledge, skills and behaviours you learn throughout the apprenticeship will put you in the best position to move into your next role, whether it's within the protective services or elsewhere. Many graduates of this apprenticeship go on to work in fire services across England, as well as the Armed Forces, civil aviation, and manufacturing and engineering industries.

This is the opportunity for you to support and protect your community and receive a professional qualification, all while earning a living wage and developing both personally and professionally.