Further your career in science with this Level 5 Technician Scientist Apprenticeship
Have you completed a qualification within science and are wondering where to go next? Do you love working in a lab? If so, read on, because a career as a technician might be what you're looking for – and the Level 5 technician scientist apprenticeship can help you get there. A lab based role, you'll be at the heart of scientific experiment.
Role overview
The Level 5 Technician Scientist apprenticeship aims to give you with the knowledge needed to carry out basic scientific experimentation within a lab environment. You'll be working in a dynamic team of scientists to learn specialised skills and procedures. This largely depends on your company's research area. This role requires you to employ excellent critical thinking and decision making skills to improve your research. This apprenticeship takes place typically over 36 months. Successful completion makes you eligible to register with professional scientific bodies like The Science Council for Registered Scientists (RSci), making you recognised within your field. Typically, a qualified technician scientist in the UK has a salary ranging from anywhere between £17,500 to £40,000. That is depending on your skills and experience, meaning that there is plenty of room for progression up to management level roles.
Entry requirements
As this is an advanced apprenticeship, you must have a Higher National Diploma or a Foundation Degree. It should be in a science or technology discipline that is relevant to the specific job role you are applying to. If you're unsure about your experience, this is something you might want to contact the employer to discuss. This experience will provide you with the UCAS points necessary for a higher education programme like this. You will also need to have a Grade C or above in at least 5 GCSE's – this includes English, maths and a science.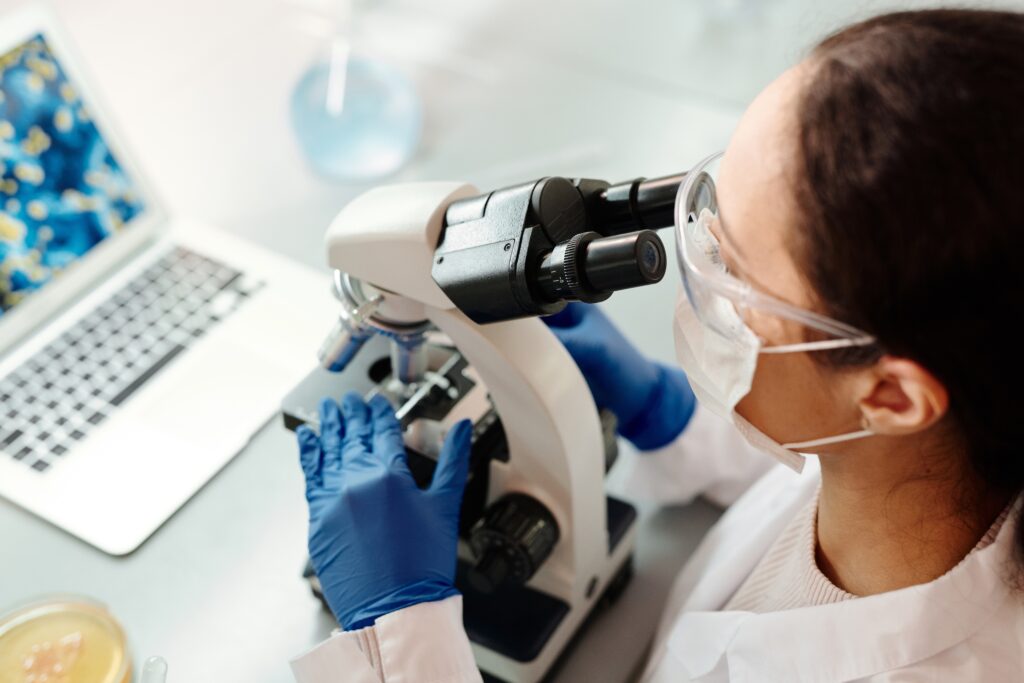 Core competencies
Your employer will want you to demonstrate specific knowledge, skills and behaviours before starting your apprenticeship. Most of these you should have experience with based on your completion of a qualification within sciences already, so not to worry. Some of the most important examples include:
Knowing the most basic lab and scientific techniques for experimentation, including appropriate health and safety.
Good theoretical knowledge in the sciences.
An ability to understand and analyse data, using computer based tools where you need to.
Plan and implement projects to a high standard independently, including keeping to any necessary regulations.
Work well as part of a team, contributing to new processes and recommendations.
Be able to find solutions to problems.
Be a good communicator. Both to scientific and non-scientific audiences, be able to listen, write and present in a way that meets your goals.
This is just an overview of the most important skills for the role. Prior to any applications you should have a thorough read through the occupational standard, brief and assessment plan related to this apprenticeship so that you can feel confident you fit the criteria set out.
Assessment plan
The main method of assessment throughout the duration of this apprenticeship is in the form of on-the-job training. There is an expectation that you will be evaluated on your skills at regular points within this time. there would be a workplace based project to evaluate your problem solving towards the end of your apprenticeship. This is to prepare you for your end point assessment (EPA). This will consist of a workplace problem solving project and report, followed by a discussion and presentation on which you'd be graded. There is also a vocational competence discussion. Your employer and apprenticeship provider would provide you with the support you need to be able to complete these successfully.
Conclusion
If you're looking for the next step in your career within science, you can see that the Level 5 technician scientist apprenticeship can act as an excellent route into the lab. This apprenticeship values the skills and learning you have developed in previous roles. It aims to qualify you to work more independently in a research setting.
Competition for these roles is often high, and a recognised qualification such as an apprenticeship can help set you apart from other candidates. Following completion of level 5, there is potential for you to progress onto a Laboratory Scientist level 6 apprenticeship. This is the equivalent of a degree qualification and could open you up to progressing to management level.
If you want to hear about similar exciting apprenticeships in the future, sign up to our mailing list here.