The engineering industry is a fantastic place to start your career in 2022 and you can do that via an engineering degree apprenticeship. With a wide breadth of career paths available in electrical, civil, mechanical engineering as well as specialist areas like aerospace, there's plenty of opportunity to kickstart a lucrative career through a risk and safety management apprenticeship.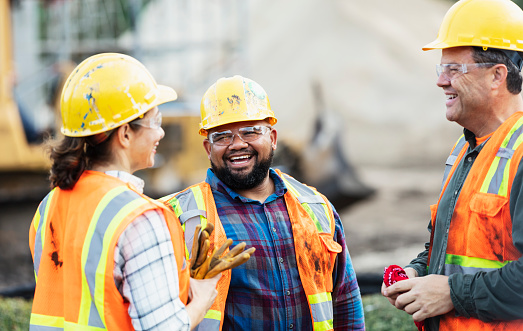 What is an engineering degree apprenticeship?
Completing a degree apprenticeship allows candidates to gain valuable work experience, earn a full-time salary and achieve a degree at the same time via a three year apprenticeship program. 
Depending on the industry, candidates would be placed at a relevant company working contracted hours and studying towards their degree alongside. 

Why Risk and Safety Management?

A Level 7 degree apprenticeship in Risk and Safety Management could be a fantastic route into the engineering industry due to its versatility. Professionals trained in risk and safety management typically go on to work in fields such as rail, air, technical, product safety or nuclear/ chemical industries.

For candidates keen to start a career in engineering that are yet to decide on a specific engineering specialism, studying in Risk and Safety is a great way to explore a variety of careers in various industries. This is because the course equips professionals with transferable, in-demand skills across multiple engineering sectors.

A Level 7 degree apprenticeship in Risk and Safety Management could be a fantastic route into the engineering industry due to its versatility. Professionals trained in risk and safety management typically go on to work in fields such as rail, air, technical, product safety or nuclear/ chemical industries.

What skills will I develop on the apprenticeship?

Throughout the 3-year program apprentices will build on a variety of crucial industry skills including:

Risk and Safety Management skills: Identifying safety hazards, evaluating risk and proposing appropriate solutions to treat risks. Applying risk and safety management processes and solutions through a full lifecycle across their area of specialism as well as application of regular safety processes and regulations and emergency procedures. 

Leadership skills: Gaining a full understanding of the business, relevant stakeholders and their needs. Collaborating with a variety of team members to communicate risks and suggest solutions. Using relevant techniques to identify, evaluate and apply safety procedures. 

Lifecycle view skills: Observing safety procedures, processes of self and others and understanding different levels of authority, urgency and importance. 

Effective communication: Learning communication process and implementing them effectively with relevant stakeholders, taking into account various factors like rank, urgency and type of communication

Problem finding and solving: Learning systemic tactics for analysing problems and finding creative solutions to risk and safety issues.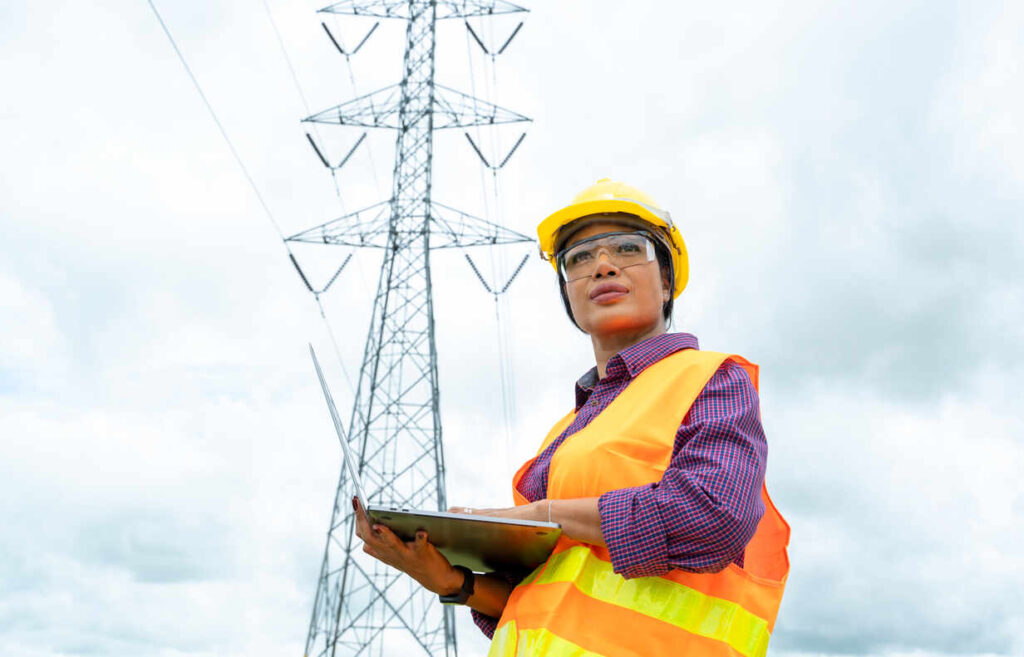 What content will I cover under a Risk and Safety Management degree?
Aside from working and learning on the job, what professionals will actually cover as part of the degree program depends on the industry sector and training provider delivering the course; however it will include the following content at an absolute minimum, delivered at a high level.

Risk Management Principles and Practice: Learning frameworks for implementing risk management systems into overall business systems of operation and applying it in real scenarios.

Risk Assessment Techniques: Tactics and systems for assessing risk, evaluating processes and implementing solutions relevant to the industry and context.

Domain: Building an understanding of the chosen industry, business, relevant stakeholders and processes. Learning how the apprentices role interacts with operating companies, supply chains, other industries and third parties.

Specialisms: Variable based on the industry sector

Will the course equip me to go into the engineering industry full-time?
An apprenticeship is a fantastic way to gain invaluable industry experience needed to pursue a full-time career in the engineering industry as you're building on knowledge, skills and behaviours under real circumstances and in real-time. The level 7 course is designed to encourage candidates to pick up and build on critical qualities needed to succeed in the industry post apprenticeship. Also known as soft skills, candidates will acquire the following abilities throughout their apprenticeship role:
Reliability – Due to high levels of responsibility in the risk and safety sector, apprentices will have to build on organisational skills in order to keep employees and partners safe as well as to prolong the life cycle of equipment and products etc. Being reliable, organised and prepared for emergencies is a must-have quality in the engineering industry.
Adaptable and self-reflective – Entering into a company with pre-existing processes, procedures and problems will require apprentices to recognise problems and adapt to new changes and challenges. Risk and safety management requires constant re-evaluation of procedures to make sure they are up to date with current industry practice, legislation and equipment as well as internal company plans and processes. 
Professionalism and team participation: Working across multiple teams and departments on real-time projects in a professional and respectful manner. Keeping well-informed on company policies as well as industry best practices to meet targets set by managers and internal stakeholders as well as to do a thorough job. 
What are employers looking for?
To secure a place on a Level 7 engineering course in Risk and Safety Management, candidates will need to meet a variety of practical requirements as well as soft and hard skills in order to increase chances of success in a highly academic and often competitive industry. 

Degree apprenticeship requirements
To apply for a degree apprenticeship in engineering you'll need to meet some of the following requirements including a grade 4/C in English and Maths (or Level 2 functional skills) and right to work in the UK at an absolute minimum. 

Individual employers will specify their own requirements based on a variety of factors like industry; however it's highly likely employers will expect apprentice candidates to have previously achieved a bachelor's degree or equivalent in a relevant science, technology, engineering or mathematics field.

If you don't have a degree, you could explore some of the Level 3 apprenticeships available in the UK
Overall, engineering is an exciting and dynamic industry to pursue. By doing an apprenticeship in Risk and Safety Management candidates may find lucrative engineering careers more accessible due to the crucial industry experience gained on an apprenticeship.

With the learning and development structure provided on the Level 7 apprenticeship, apprentice graduates are equipped with all the relevant skills and knowledge to increase their chances of progression to higher level positions.

Explore other engineering apprenticeships here