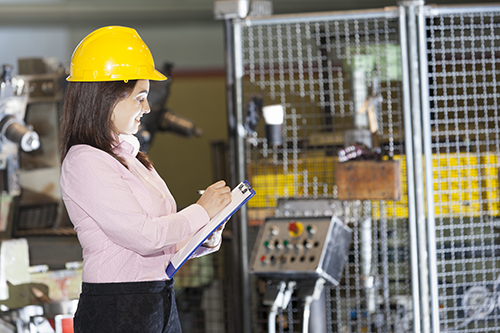 Are you passionate about solving difficult problems? Let your creativity be free with a Control / Technical Support Engineer degree apprenticeship. You will learn and earn on the job whilst working towards becoming a Technical Engineering Graduate all debt-free!
Career progression & Recognised Professionally
This standard has been designed to meet the professional standards of the Engineering Council for initial registration as an Engineering Technician (Eng Tech) in partnership with the Institution of Mechanical Engineers. Further professional development and registration is subject to candidates successfully completing the appropriate learning, developing the appropriate competence, and undergoing professional review.
Apprenticeship Jobs & Entry Criteria
The Level 6 Control / Technical Support Engineer Apprenticeship will help you to develop a range of key skills in technical, engineering, and manufacturing. This will help unlock paths for your future job prospects! The typical job titles include Control support engineer, Technical support engineer, and Maintenance technician. The average salary for Technical Support Engineer jobs is £37,500!
If this sounds like something you are interested in doing then you can apply to enroll now! This can be done if you are eligible to meet the minimum entry requirements. Most requirements are set by employers however this can differ. It is also important that you can try to gain work experience as a volunteer or being able to set a great impression in an interview otherwise.
Individual employers will set the selection criteria for their Apprenticeships. In order to optimise success candidates will typically have 5 GCSE's at Grade C or above, including Mathematics, English and a Science, Technology or Engineering related subject, as well as A Levels at grade C or above in both a Mathematical based subject and a Science, Technology, Engineering or additional Mathematics related subject, or 90+ credits in an Engineering BTEC at level 3.
English & Maths
Apprentices without level 2 English and maths will need to achieve this level prior to taking the End-Point Assessment. For those with an education, health and care plan or a legacy statement, the apprenticeship's English and maths minimum requirement is Entry Level 3. A British Sign Language (BSL) qualification is an alternative to the English qualification for those whose primary language is BSL.
Key Responsibilities of a Control Technical Support Engineer Apprenticeship
Control technical support engineer primarily assists in the smooth running of manufacturing activity in activities such as site maintenance. Typically they work closely with other production roles in a fast-paced and cost-conscious manufacturing environment, where complex problem-solving is key.
Duration of This Apprenticeship
Typically the duration of this apprenticeship is 5 to 6 years. This duration may differ depending on the candidate with previous relevant experience and/or already part qualified. Alternatively, this may also be a progression route from a relevant advanced apprenticeship.
Core Competencies of a Control / Technical Support Engineer Apprentice
You will need to develop a strong grasp of core engineering skills. This will not just benefit you in being able to demonstrate work tasks efficiently but be able to transfer your skills elsewhere and build on them even further. The skills that are required are:
Complying with statutory regulations and stringent organisational safety requirements
Using and interpreting a range of engineering data sources and supporting documentation
Understanding key performance indicators and using lean techniques to improve efficiency and effectiveness
Supporting installation, testing and commissioning of a wide range of equipment as needed
Carrying out complex fault diagnosis and repair on high technology-engineered systems
Maintaining mechanical, fluid and pneumatic power equipment
Maintaining electrical, electronic and process control equipment
Minimising machinery downtime by carrying out preventative planned maintenance
Confirmation testing and subsequent smooth handover of equipment and plan
Leading complex maintenance or technical support activities
Carrying out testing and calibration of instrumentation control equipment
Carrying out maintenance activities on electrical equipment.
This may seem a lot more complex however these are main objectives/competencies you will need to hit within the duration of your apprenticeship.
The Apprentice's Behaviour & Attitude Towards Work
It is vital for the apprentice to have a set mindset and attitude especially in a modern high value engineering industries. This will ensure success in both your current and future roles as well as being able to meet the company's targets. These are some of the key required behaviour:
Having a safety mindset as you will be working in high level risky activities
A strong work ethic
Problem Solving Orientation
Independent, Adaptablility, Team Player
Clear Communicator
Applies Lean Manufacturing Principles
Commitment, Quality Focus, Self-Motivation
Control / Technical Support Engineer Exams & Knowledge
As a Control / Technical Support Engineer; it is important to be up to date with all the necessary knowledge. The apprentice would complete a HND or Foundation Degree which would provide the foundation stage of the knowledge elements in the competence qualification. This will support you further in understanding the requirements to operate effectively and efficiently at a high level within this sector of work. As a core the engineer needs to cover around 960 academic Guided Learning Hours, in order to have a solid grasp of:
Analytical, mathematic and scientific methods for engineers
Project design, implementation and evaluation
Instrumentation and control principles and applications
Mechanical, electrical, electronic, process control and digital principles and applications
Applications of pneumatics and hydraulics
Health, safety and risk assessment in engineering
Industrial control systems and applications
Materials and manufacturing processes
Product improvement and engineering project management
To confirm that you do understand this information and knowledge covered in your apprenticeship; you will need to:
Complete all exams and assessments required to complete this apprenticeship
A complete summative portfolio of evidence for your real work
Synoptic project
Show completion of required OTJ hours
EPA interview
Explore further apprenticeship opportunities within the engineering industry, check out this post!
Learn more:
Reference source to some of the text provided within this post: https://www.instituteforapprenticeships.org/apprenticeship-standards/control-technical-support-engineer-v1-0