Everyday billions of people use Google to search for a wide range of information, do you use Google to search?
Google my business is among one of the tools that helps bring your business to a new audience's attention. It is a free tool that lets you manage how your business appears on google search and maps. Google my business is easy to use, is free advertising and can increase traffic and sales. Google my business is highly beneficial for small businesses to help them grow and succeed in the online world. Many small businesses take on digital marketing apprentices.
Utilising Google my business during your digital marketing apprenticeship, claiming your business page and or updating it would be beneficial to your marketing plan.
Steps to using Google my Business
Research your business on Google both on your phone and desktop, to see where your business rates in search and maps
Create an account and claim your business – you will need a google account for this, if your business already has a google my business page you need to ensure you claim your business
Verify your account
Optimise your listing
Optimising your business by adding your business address, choosing your business category – what areas do you serve? Do you offer delivery? Adding your business phone number or website. Then finally verifying your business, there are several ways to verify your business. Add as much information as you can to fully optimise your Google my business listing.
The benefits for using Google my Business
Mange the information that google users find when they search for your business and the products/services offered
Opening times – can be updated, are you open on Bank Holidays? This information is easy to change to keep your customer always updated
Call to action – telephone number, website link
Google maps – local customers, location details
Interact with customers – posting regular updates, responding to direct messages and responding to reviews
Adding product listings, linking to the product pages on your own website
Free – links to other google products
Free link to website
Google my business is a continuous ongoing process by updating your Google my business page with new offers, products and promotions.
Images
Utilising images, according to google businesses with photos see 35% more clicks to their website and 42% higher requests for driving directions in google maps. Ensure you have a cover photo that appeals to your audience that tells your business story. Your profile photo should be your business logo or shop front, as this is used when you post updates, respond to reviews and add new photos or videos. You can also add videos, which will add variety to your profile. Stand out from the crowd, create videos of new products, previews of services you offer or a look around your shop, and remember Google my business is free.
Reviews
The power of google my business reviews, once you have reviews you must responds to both positive and negative reviews. Responding to negative reviews will show that you are quick to resolve and problems. Responding to positive reviews will show that you appreciate the time the customer has taken to leave a review of the experience with your business. Reviews will help to improve local SEO, increase sales and create that brand trust.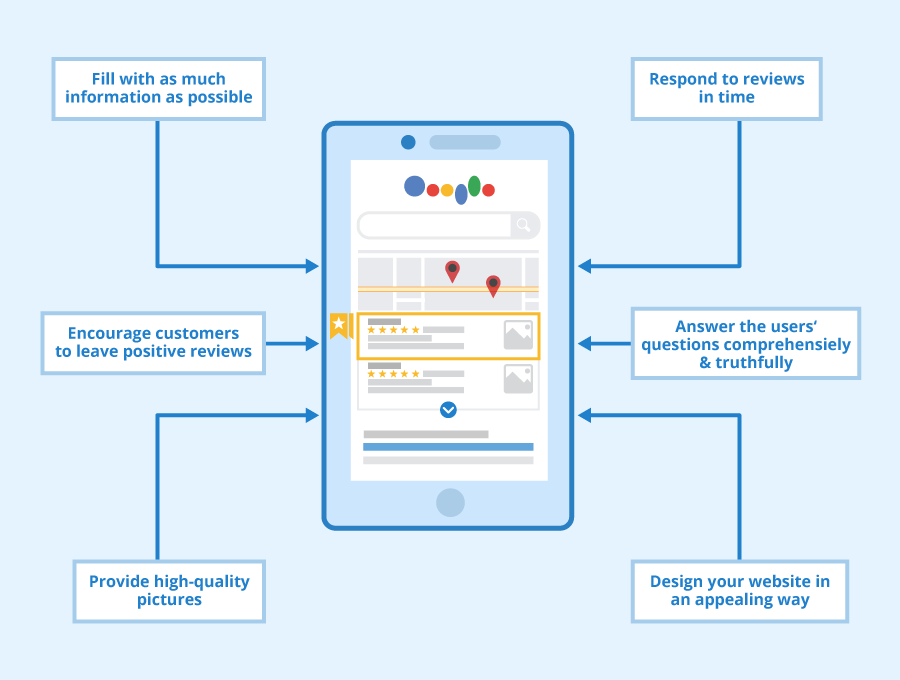 Conclusion
As a digital marketing apprentice especially in a small business using Google my business as a free marketing tool in your marketing plan will enable you to increase traffic and manage how you appear on google search and maps.
You can find out more about and view regular updates about apprenticeships by following our Twitter and LinkedIn pages. Also view our latest blogs to find out more detailed information regarding tools to use and a range of apprenticeship options.