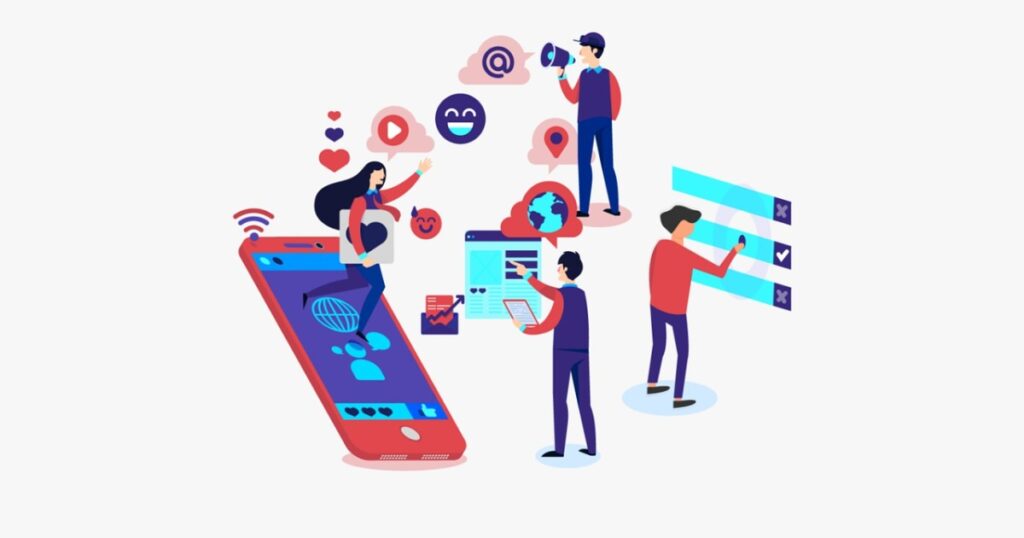 You may find that you have just finished high school and you are currently looking for another route as you are not going to university. You have landed at the right page as this Digital Marketing Degree Apprenticeship consists of working across various digital channels in order to execute digital marketing strategies. This may be challenging but if you have a plan it be executed efficiently. If you want to have a kick-start in your digital marketing profession and start an apprenticeship now, this is the best place to be, therefore please read along for exciting progression opportunities that we have available for you when completing our level 4 Digital Marketing Degree Apprenticeship
What is Digital Marketing and how do I progress to Level 6?
Digital Marketing is marketing that is implemented through the use of digital channels such as Website Optimisation, Search Engine Optimisation, Social Media, Instgaram Ads, Email Marketing, and much more. This is compared to traditional marketing such as billboards/television marketing therefore, it is vital that we maximise the digital tools that are available in the industry to excel the growth of businesses presence and show the advocacy of a brand.
If the above seems interesting to you, we have progression opportunities as well so you can earn a degree equivalent qualification whilst working as a full-time digital marketing apprentice for your marketing career. The below theory knowledge is essential for you to progress as it shows in your job role you are able to apply theoretical knowledge to real-life digital problems.
To progress you will be working along-side be taught the following modules:
Marketing Concepts & Theories
Market Research
Budget Management
Business Understanding & Commercial Awareness
Marketing Campaigns
Products & Channels
What Skills and knowledge do I require to succeed in a Level 4 Digital Marketing Apprenticeship
Skills Required
Create content for online channels that include CTA (Call To Action)
Lead on digital marketing projects.
Apply marketing mix knowledge to meet customer demands.
Previous Knowledge Required to excel
Multichannel marketing and working with agencies/clients to localise and make changes to content e.g. banners
Content Management System knowledge and the importance of content meta descriptions e.g. SEO, Page descriptions, and site structure + knowing the trends to make a better user journey when purchasing productss.
Job Entry Requirements
Level 2 in Maths & English
Between 4-9 GCSE's Gradesd between (C-A*)
Previous Marketing/Sale Experience
This is a UK Apprenticeship therefore, you must be living in the UK.
Job Details
You will earn a Bachelor's Degree in Digital Marketing
Course Duration: 3 Years
Earn 24,000 a year
Expectations we require for you when completing your Digital Marketing Degree Apprenticeship
We require you to hire a serious candidate that would like to go beyond the normal job role expectations and show off their passion in this field. Further to this, you must be professional in your job profession through data privacy of the company and pay high attention to deadlines when work is due.
Conclusion
If you are interested for this apprenticeship and would like to continue for 3 years for a long term progression, please click this link here and one of our team members will get back to you
If you still need time to think, have a read of what employers are currently looking for in a candidate here