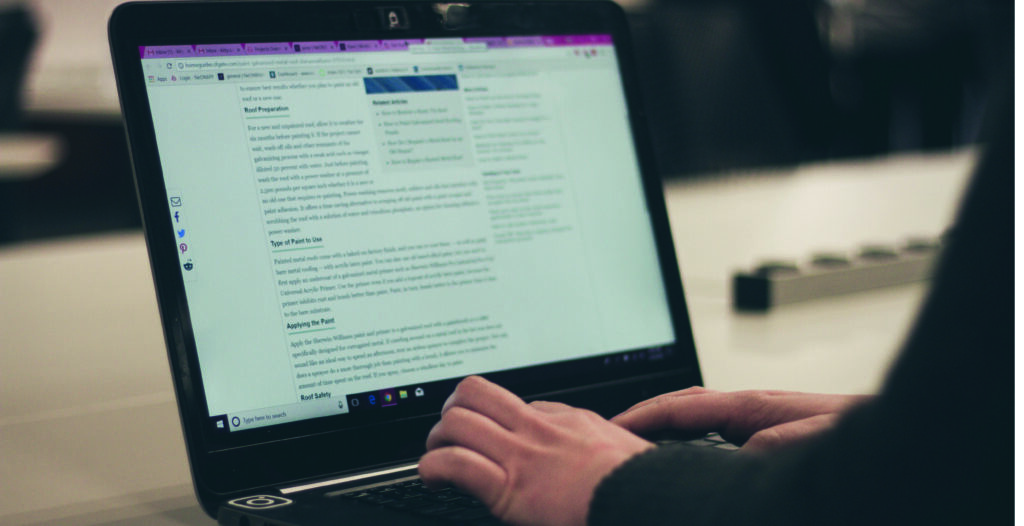 As Digital Marketers, one of our most important jobs is to communicate information to a wide range of audiences over various platforms. However, sending out the right message can be a challenge if we do not understand our customers and their interests enough.
The information below provides 4 easy digital marketing practices that can help you establish the 'art of communication' in your work and directly reach your audience!
1. Keep it simple: create a clear message
Before we begin to share content with our audience, we first need to make sure that there is a clear intention behind our business message, whether we are selling a product or encouraging people to sign up to a service. 
Mixed messages with too many 'call to actions' (CTAs) will leave customers confused, and in some cases contribute to a higher bounce rate from your content. You will be less likely to reach your audience without a clear, memorable sentiment.
Firstly ask yourself, am I trying to 'Push' my audience to act on/buy something, or do I want to 'Pull' my audience in to become loyal customers of the brand? This is otherwise known as Push vs. Pull Marketing. 
Next, and most importantly, define the value that you are providing customers with. How does the product/service benefit them, or solve a pain point they have? 
Remember that people don't want to be bored by irrelevant information. The Simplicity Index tells us that 55% of consumers would pay more for an uncomplicated experience, while 64% would recommend a brand to others because of this. Therefore, 'cut to the chase' and focus on what people want/need from your brand.
Finally, you need to establish 'how' you want your audience to engage with you. Create a simple and easy Call To Action (CTA) that you want your prospective customers to follow (e.g. hyperlinked buttons such as 'Subscribe to our newsletter' or 'Visit our store'). Read more about how to create CTAs here.
2. Research and refine your audience
Now that you have a direct message that you are ready to share, it is time to remind yourself of who your audience really are. The idea of conducting market research can sound intimidating, but in reality, this simply means getting to know your audience better. 
To make this as simple as possible, you can segment your audience into 4 categories: Geographic, Demographic, Psychographic, and Behavioural. Answer the questions below to do so.  
Geographic – Where do they live? What language do they speak? Are there any cultural implications for the way you communicate with them?
Demographic – What gender, age and status are they? Does this affect which media they use? (e.g. Gen Z are less likely to be reachable on Facebook; workers are more likely to use LinkedIn)
Psychographic – What are they interested in, and what do they believe? How does this relate to the brand/product/service you are promoting?
Behavioral – What is the typical online behavior for someone in your audience, and where are they most likely to buy from/engage with an online brand? Where do they sit on the Customer Lifecycle?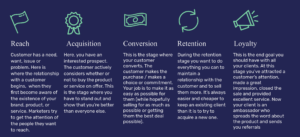 Having researched the answers to these questions, you can now build a 'Consumer Persona'; an imaginary customer that represents the members of your target audience. 
When communicating to your audience, imagine that you are speaking directly to this person (or people if you create more than one); Do they prefer to use professional or colloquial language? Do they understand the terms you are using? Make sure to write in a way that is accessible, so that they can relate to and trust your brand. 
3. Set the right tone for your audience
In order to communicate effectively, we need to adapt our style and tone of voice. 
We do this all the time – think about the way you would speak with your close friend, and compare this with how you might talk to your employer. No doubt this is very different! When sending our business message to the target audience, we need to do this on a larger scale. 
Start by evaluating your method of communication, and how information is usually transmitted this way. For example, you can read our blog post which explains the best practices of communication within Email Marketing, or alternatively learn about social media interaction here. 
You can also research your competitors; look for patterns in the way they write content, including the structure and length of their campaigns. This should help to give you a better idea of what is appropriate for the platform in question. 
Different channels will generally use specific tones of voice; LinkedIn accounts tend to use professional formal language, while businesses on Tiktok will use a more casual, relaxed style of content.
In any case, following these main rules should help you reach your audience efficiently:
Be consistent – don't contradict the other content posted by the brand
Be authentic – reflect your brand with honesty and integrity to gain trust from your audience. Show a genuine interest in them and be sensitive when doing so.
Stay interesting – while you may need to adapt your tone for a certain channel, don't forget that appropriately promoting value to your customers is the most important part, not copying your competitors!
4. Get to the point with an informative headline
David Ogilvy, known as the 'Father of Advertising' once said this:
On the average, five times as many people read the headline as read the body copy. When you have written your headline, you have spent eighty cents out of your dollar.

– David Ogilvy
Similarly, studies suggest that only 2 out of 10 people will actually read your content; the other 80% only read the headline. 
Evidently, your headline is the most important factor in digitally communicating with your audience, whether it is an email subject line or an article title. 
Therefore, make sure your point is clear and appeals to your target audience; in a busy digital world, your post, email, or article needs to sound worth your viewer's time.
Ask yourself: does my audience already know what info they would find from this headline, or does it make them want to learn more? Is this topic generic to the industry, or is it specific to my brand and my audience's needs?
The use of long-tail keywords can help communicate the topic better to your audience, and appeal to their specific needs and wants. 
A great way to create a unique headline is to use an analyser, which can estimate how successful your headline will be in terms of readability. A personal favourite of mine is CoSchedule's analysis tool, which breaks down your draft word by word, and offers creative solutions to improve the headline's score.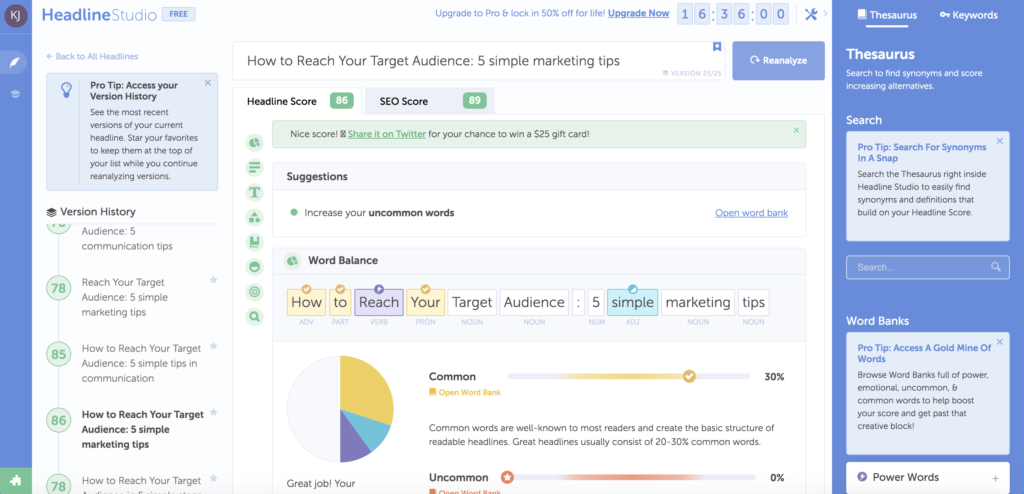 This tool also offers an analysis on the SEO ranking of your headline, which is important in getting a high SERP position if you are writing web content – another significant way to reach your target audience! 
'Reaching your audience' in a nutshell
In conclusion, we have discussed 4 key points that will help you clearly communicate your message to reach your audience. If you follow these steps, you will see an improvement in the success of your campaigns and attract the right kind of customers. 
Next time you plan to send out a message to your audience, remember to:
Have a clear message that directly offers value to the viewer
Ensure you understand your audience well; know when and where they consume information online
Use an effective and appropriate tone of voice, taking the channel and audience into consideration 
Optimise your headlines to get your point across
Reach Out to us!
Over the coming weeks, make sure to check apprenticetips.com for more Digital Marketing tips, as we will be covering some of the topics mentioned in more detail!  
Otherwise, please reach out to us if you have any questions, suggestions, or would like to learn more, by filling out the form below:
Find us on LinkedIn, Facebook and Twitter for regular updates, or subscribe to our newsletter!

– ApprenticeTips Team