Email marketing is a strategy for the promotion of commercial messages and is a great way to increase brand awareness and generate sales. With people regularly checking their emails and opening on average 34% of promotional emails Constant Contact (Jan, 2023), email marketing is an easy and affordable way to share content and messages to a mass audience at one time.

Check out some of the do's and don'ts below that will help you reach success in the implementation of your email marketing campaigns.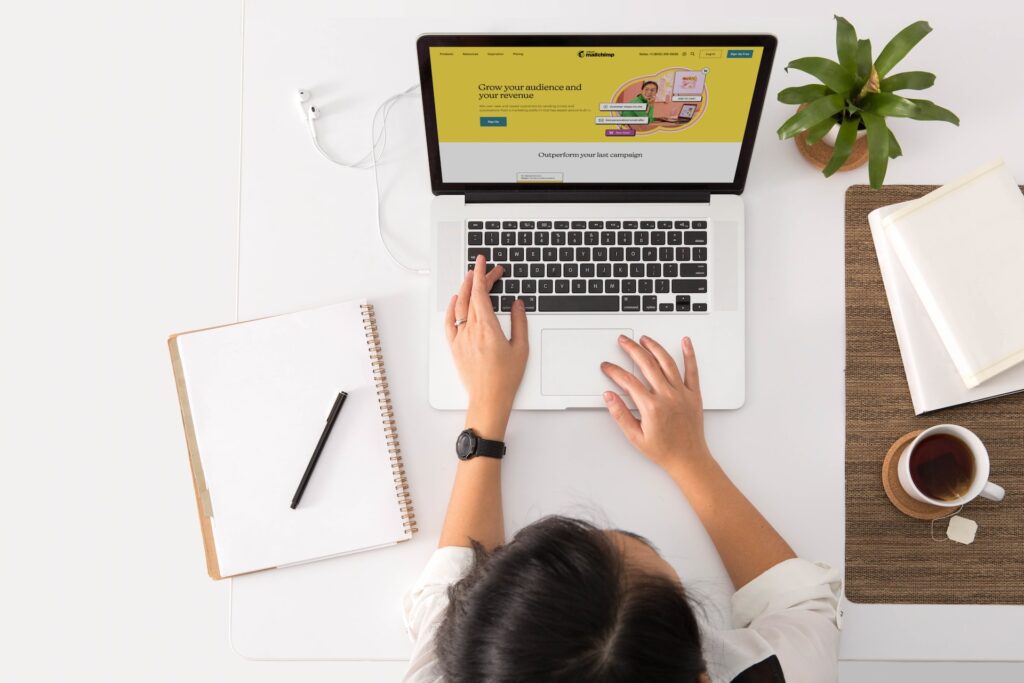 1. DO keep your emails short and concise
Statista (2021) found that on average people spend 10 seconds reading emails from brands. Therefore, is it important for the content of your email to not only draw people in with compelling copy but to be short and sweet. Recipients should be able to scan the emails you send and get the gist relatively quickly.
2. DON'T send too many emails per week
We all know the feeling of receiving too many emails from a company… it can be frustrating as nobody wants to be bombarded with promotional emails every day. We recommend a maximum of 2 emails per week, but it is always good to test what works for your audience and to adjust accordingly.
3. DO optimise emails for mobile
Email Blaster UK found that in 2018 at least 50% of emails were used on a mobile device, which is a significant amount. Therefore, it is important that you are optimising your emails for mobile use. You can make your emails mobile-friendly by:
Using device detection – many email providers such as Mail Chimp and Campaign Monitor offer device detection where emails can detect and adapt to different devices.
Length of subject line and pre-header text – It wise to check the length of both the subject line and pre-header text and keep them short and succinct. This will be the first thing a recipient will see before opening an email. If the most important messages are cut off when viewed on a mobile, people may be less inclined to open it.
Testing emails – a good way to ensure your emails are mobile-friendly is to send a test to yourself and open it via mobile.
4. DON'T forget to segment your audience
Email marketing isn't a one size fits all, so make sure that you are tailoring your emails to specific groups. Different demographics will want to receive different information. For example, if you work in e-commerce and were building an email about the women's online clothing sale, it wouldn't make much sense to send that email everyone in the database i.e. men. Ensure you are sending relevant emails to the relevant people; you can do this by creating segmented lists for different audiences based on demographics or interests e.g., age, gender, location and interests such as sales, accessories, new season.
5. DO personalise your subject lines
Personalising subject lines typically includes a recipients first and/or last name. By making an email personal it can help to gain the curiosity of the recipient and thus increase email open rates. But don't just take our word for it, Klenty has found that personalising subject lines doubles email open rates. For non-personalised subject lines, the average open rate they found was 16.67%. For personalised subject lines their data indicates an average open rate of 35.69%. So, the next time you send an email, add a touch of personalisation.
6. DON'T include multiple call to actions (CTA's)
Depending on the context of the email, be wary of bombarding your email with too many call-to-actions. For instance, a newsletter may include a few CTA's for people to find out more information, but for more sales-led emails 1-2 CTA's will suffice e.g. 'Check out our new sale' and/or 'Read our blog on the hottest trends this Spring'.­­
For more helpful tips and tricks on digital marketing, take a look at our other blogs here.