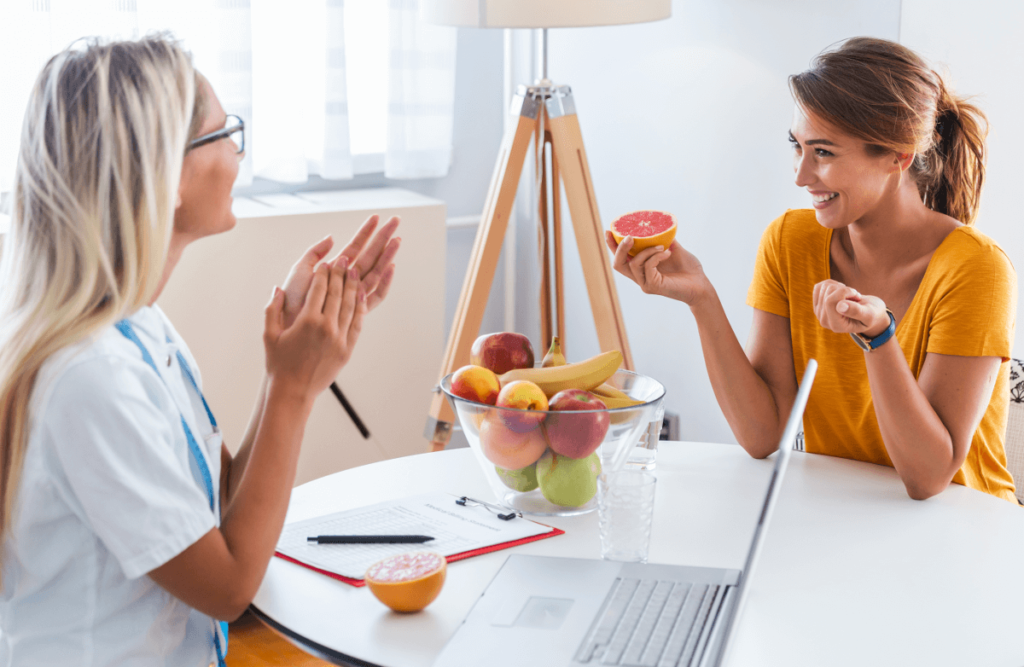 Are you passionate about helping people turn around their lifestyles ? Enrol now to the Level 6 Dietitian (Integrated Degree) apprenticeship, and gain a degree along side learning on the job and earring a living! With endless possibilities of where your career could end up, including the NHS, food industry, sport, media or even freelance. Carry on reading to find out more along with the next steps.
Entry Requirements, qualifications & Further Details
To apply for this role you will typically need 3 x A Levels including Biology or equivalent qualifications. Although entry requirements will be determined by the University and Employer. As this qualification includes a Integrated Degree, you will be required to complete a BSc (Hons) degree in Dietetics or Level 7 qualification approved by the Health and Care Professions Council (HCPC) and accredited by the British Dietetic Association if you already hold a Level 6 degree.
If you haven't already, apprentices who don't currently hold a Level 2 qualification in Maths and English will need to complete these qualifications before completing your EPA (End Point Assessment.)
The duration of the Level 6 Dietitian Apprenticeship is 48 months. Although this does not include your End Point Assessment period. Over this period of time you will be completing both on the job and off the job training. You will need to attend seminars at your allocated University and completing practical learning and assessments. While working as a Dietitian you will be thrown into the deep end and earning a living while learning on the job with real life experience.
Key Duties & Responsibilities
Responsible for the management of many different cases who require various different treatments.
Interacting with patients, families, doctors, mental health teams, carers and community clinics.
You will be working within a wider healthcare team but will reporting to your line manager.
You may also have to manage other team members including assistants and support workers.
Assess patients by evaluating their nutritional needs and working up a plan of action to improve their health.
Assessing and managing risks within a dietetic practice.
Plus many more, find out further details by following this link.
Job Overview
The primary role of a Dietitian is to promote healthy living and provide advice to help people make positive choices around their lifestyle and eating habits. In order to treat individuals, dieticians will diagnose the patient and tailor practical action to reduce the chances or effects of many conditions that may include diabetes, food allergy and intolerance, bowel disorders such as irritable bowel syndrome, cancer, heart disease, stroke, liver and kidney disease, disordered eating and malnutrition caused by disease.
As well as individual clients, dieticians can also also end up working with groups and communities. They help develop and design nutritional guides to help improve diet related disorders. Whether this involves working with schools, mental health organisations or sports teams there are endless opportunities within the job title.
Conclusion
If you are still reading you can probably tell the Level 6 Dietitian Apprenticeship with Integrated Degree is a great way to kickstart your career. You develop your skills and grow within this fast paced working environment. With so many potential pathways to take once completed, start your process of getting enrolled today to find out where it could take you while learning while you earn.
Interested? Find out the next steps below.
If you are interested in the Level 6 Dietitian Apprenticeship with Integrated Degree then follow this link for more details. Or get social and follow us on Twitter and LinkedIn to find out the latest vacancies and apprentice news. Find more blogs on similar subjects