Are you on the lookout for an apprenticeship but aren't completely sure which specific apprenticeship to apply to? Well the Level 3 Curtain Wall Installer apprenticeship in the construction and built environment industry could be the apprenticeship that you are looking for. The broad point of the apprenticeship is to install curtain wall systems.
Curtain Wall System – What is it and what is it's purpose?
What is a Curtain Wall system? Curtain wall systems are installed to form all or part of the external envelope of a building. Specifically curtain walling is a non-structural fabricated aluminium cladding system, found on the external walls of large multi-storey buildings. It is a lightweight material that can be glazed, opaque, or include infill panels, and these aluminium systems can be transported and manufactured.
Well I know what a curtain wall system is now, but what's the purpose of it you may be wondering. Well, curtain wall systems have the primary purpose of keeping air and water out of the building, essentially acting as both a buffer and an insulator. Buildings that have curtain walls will be easier (and more affordable) to maintain, and will last longer in general, as they have this additional protective shield build in.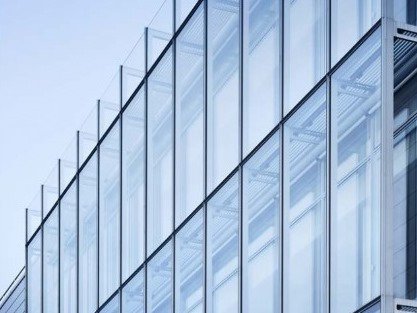 Curtain Wall Installer – A Day In The Life
Now that you know what a curtain wall system is, let's go through what a day to day life looks like for someone working as a curtain wall installer in the construction industry.
In their daily work, an employee in this occupation interacts with other members of the installation team, (the nature of the product necessitates a minimum of 2 people and quite often larger teams of 4 or 6 personnel), site managers and/or installation managers, the Client, main contractor and/or architect, design team members, other external envelope contractors, the system supplier and façade consultants. This is usually a site-based occupation and can involve working at extreme heights including the use of specialist access plant to handle and install the products. The installer may work directly for the system fabricator or work for a specialist installation company. The installers will travel to where the work/site is located. This can involve working away for a period of time and staying in local accommodation for the duration of the work programme.
Working hours are generally between 7-8.00 am until 5-6.00 pm but may involve additional hours to maintain the project programme. Sometimes, depending on site access/usage during normal working hours, the installers may be required to work night shifts and weekend shifts.
5 key skills you will need to succeed in this role
Select the correct type and quantity of materials, components and equipment for each task in line with specifications/instructions.
Read and interpret specifications, diagrams, drawings, and work instructions such as BIM; following instructions.
Prepare the work area effectively, making the site safe and ensuring all parties are considered.
Perform dynamic risk assessments, identifying risks and hazards in the workplace and control measures.
Complete tools and equipment checks and adjustments. Use appropriate tools and equipment safely.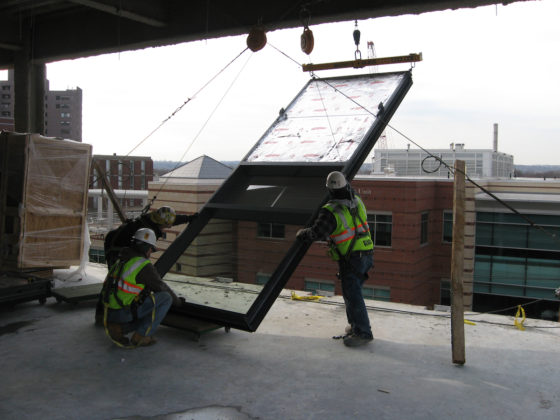 Qualifications Needed For This Role
English and Maths – Apprentices without level 2 English and Maths will need to achieve this level prior to taking the End-Point Assessment. For those with an education, health and care plan or a legacy statement, the apprenticeship's English and Maths minimum requirement is Entry Level 3. A British Sign Language (BSL) qualification is an alternative to the English qualification for those whose primary language is BSL.
Wondering what the duration of a Curtain Wall Installer apprenticeship is?
Typically this apprenticeship will last for 21 months.
Does this sound like an apprenticeship that you could potentially want to do? If the answers yes, then click here to read more information on the Level 3 Curtain Wall Installer Apprenticeship.
---
If you feel like working in the construction industry is right for you then read our Occupational Map on construction right here.
Are you interested in a range of different apprenticeships and want to see more of what Apprentice Tips has to offer? If so sign up to our email list here, so that you never miss an email on some of the best apprenticeship offerings in the UK.