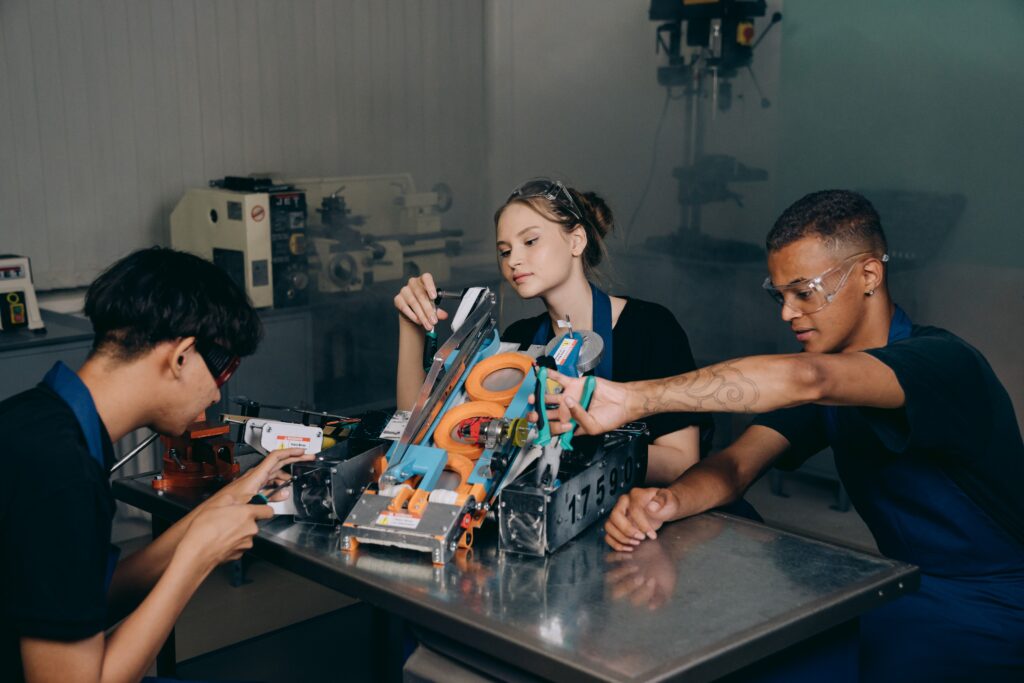 Do you like using and understanding how computer systems work? Do you have good analytical, people management and communication skills? If so, check out the Textile Technical Specialist Apprenticeship and learn all the tricks of the trade!
Jobs and entry criteria
The Textile Technical Specialist apprenticeship will help you learn skills to specialise in Technical Weaving or Technical Finishing. Jobs that you could go on to do after the apprenticeship are Finishing Manager, Finishing Technician or Production Manager. With the average salary for a Production Manager being 43k. This career sector is one that can open up doors to many well paid jobs.
No need to worry about your academic grades. All you need to apply is a Level 2 in English and Math. This can also be completed during the apprenticeship. Apprenticeships are open to a wide range of people, show enthusiasm and you will go far!
Key responsibilities
The main role of a Textile Technical Specialist is to oversee the weaving production in a textiles manufacturing company. To succeed in this role you will need to be organised and communicate well.
A Textile Technical Specialist also needs to:
Make sure the factory and machinery work well
Use computer programs
Have good relationships with clients
Manage fabric production
Manage people involved in the production
Core Competencies
As a Textile Technical Specialist, your day to day work will look like:
Use computer systems to plan and program on site machinery
Deal with customers over telephone or email
Oversee the fabric production and get directly involved
Carry out machine programming and scientific analysis
After learning the basics, you can choose to specialise in Technical weaving or Technical finishing. The modules will split into these two specialised areas where you'll only learn about your chosen field.
Knowledge modules and vendor exams
As a Textile Technical Specialist, you will need to know many skills. Including the following:
Principles of health, safety & welfare
All about the textiles sector
Textiles supply chain
Quality Management Systems
Weaving machinery
Fibre production
Finishing processes
Use and disposal of chemicals
Conclusion
To conclude, the Level 4 Textile Technical Specialist Apprenticeship is a great starting point to kick start your career in the area. The skills you learn will help you in future jobs. And you can earn whilst you learn on the job.
If you're interested in the apprenticeship check out the IFA's article for extra information. Level 4 Textile Technical Specialist Apprenticeship
Additionally, check out the rest of our site Apprentice Tips to check out all the apprenticeships on offer.