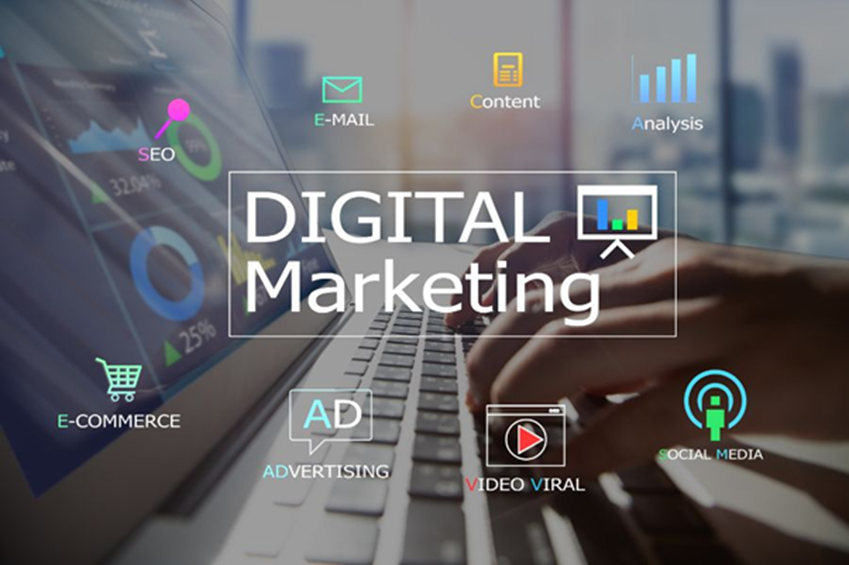 Have you just started your summative portfolio and/or are you struggling to process how to complete the "Implementation" Competency? Well you have come to the right place! As this blog post will cover one of the many competencies you will need to complete within your Digital Marketing (DM) Summative Portfolio.
What is the 'Implementation' Competency & Summative Portfolio?
The summative portfolio is a document that holds all your evidence of projects you have completed within the duration of your apprenticeship at work. It is recommended to start working on your portfolio as soon as you obtain your occupational brief in order to make your workload more manageable. You should also absorb any information and try to take part in many projects as you can to gather more evidence for your portfolio to write about, the more the merrier – from here you can choose which projects you believe are your best projects to present.
In your Summative Portfolio you are aiming to complete all competencies in order to get ready for Gateway. We will be going through one of the competencies today which is 'Implementation' Competency as I would like to show others how this competency is actually far more manageable and easier once you understand how to complete it to the best you can.
Why do I need to do the Implementation Competency?
In order to complete your L3 Digital Marketing Apprenticeship, you will need to complete main things which are:
Summative portfolio – You will need to aim and complete all competencies from the occupational brief. (We will be going through one of the competencies out of all to help you kick start your portfolio)
Exams – Complete all required examinations within the apprenticeship.
Synoptic Project – Choose either Project A or Project B to do (this will take place once you go through your gateway)
Employer Reference – A reference document that your employer completes to refer back to your portfolio work to show you have completed all competencies successfully.
End-Point Assessment Interview – this is where you will showcase your portfolio and synoptic project mainly and be assessed on this.
Tips on understanding how to complete the 'Implementation' Competency
I was one of many apprentices who struggled to tick off the competency 'Implementation'. You need to aim to hit the Pass criteria minimum in the occupational brief. In order to achieve the Pass criteria for this competency, "To meet this competency the apprentice will need to build and implement campaigns across at least 3 different digital media, including social media platforms." Remember they must be all different types of Implementation so avoid doing the same extra implementation that won't count as another since you already showcased it. For example three different pay per click platforms (e.g. Google Ads PPC, Amazon PPC, Facebook Ads) would not be three different digital media.
Out of the options below, you will choose three different ones and showcase a project about each of the three different types you chose:
Email – Email marketing campaign
Social – Organic Social Campaign
Affiliate – Affiliate marketing
Mobile Apps – Mobile app development
PPC – Google Ads PPC, Facebook Ads
Display – Google Ads, display/video
SEO – Off Page SEO, On Page SEO (technical)
These may come across as if they are a lot of options to take in but we will go through a few steps/tips I used for my own personal experience in ensuring I managed this workload correctly.
Tip 1 – Creating a plan
I know it is easy to say to create a plan however for each individual it differs how one may choose to plan their schedule and work out. I used a project management tool called Asana on my laptop to maintain all my work on and easily edit and add to whenever and wherever I wanted to; that too all online. Asana is a great tool to use to manage your tasks, projects, you are even able to collaborate with others on a task and are easily able to keep them updated with a simple click.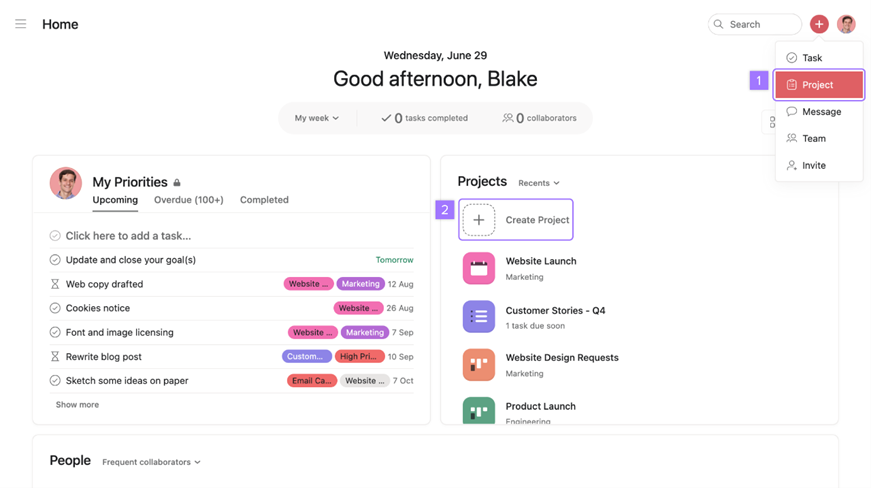 Furthermore, it is very vital for you to plan out any project you're doing beforehand and ensuring you are keeping both your coach and line manager up-to-date with the work you will do. This is because this will allow your coach and line manager to begin helping you with job shadowing, understanding how to portray your project, what screenshots you will need to showcase within your portfolio. Having a simple online tool or a notebook to utilise is great as it will act almost like a checklist and evidence of proof-reading your work before submitting it. Another useful tip when writing up your projects in your portfolio use the STAR framework.
Tip 2 – Aligning with the team
Understand which implementation projects you are able to have responsibility for and align this work with your line manager/colleagues who are able to provide you with a job responsibility for that specific implementation. For example for SEO, you could choose to do SEO On Page where it will require you to work with someone in your team who works in SEO and Analytics team and you are able to go through what tools (SEMRush) they use to do a free site audit check, etc. Make sure you ask for an email outline of what will be needed from your presence within the project and ensure you are aligned with required colleagues for this project such as arranging time together. This can be done with using a conference technology tool such as Google Meets.
Tip 3 – Having a back – to – back responsibility
It is required that you showcase evidence of the whole process of the project. There may be in some projects you do not have all responsibility in however you showing that you was involved throughout the process by capturing screenshots of the whole process; as you will be presenting all these screenshots with annotations within your portfolio to create a step – by – step process. Or you can place all screenshots in chronological order then come back later to write up in further detail.
Tip 4 – STAR Framework
Another useful tip when writing up your projects in your portfolio, use the STAR method (Situation, Task, Action, Result)
Tip 5 – Saving/Uploading your Work
Ensure all your work is organised such as using Google Drive to save/upload your work on and using folders in your drive to neatly organise everything. Like this you will easily label your work and find it much easily.
Always save your work elsewhere too as a backup. For example, I saved all my stuff on Google Drive mainly but I always also saved it on my USB stick just in case the Google servers may be down thus I can't access my Google Drive however, I can access my personal USB stick and haven't lost any of my work as a result.
Conclusion
I hope you found this blog post useful! If you have any questions or comments please reply below this post and I will try my utmost best to help where I can. Explore our other blogs written by apprentices here.