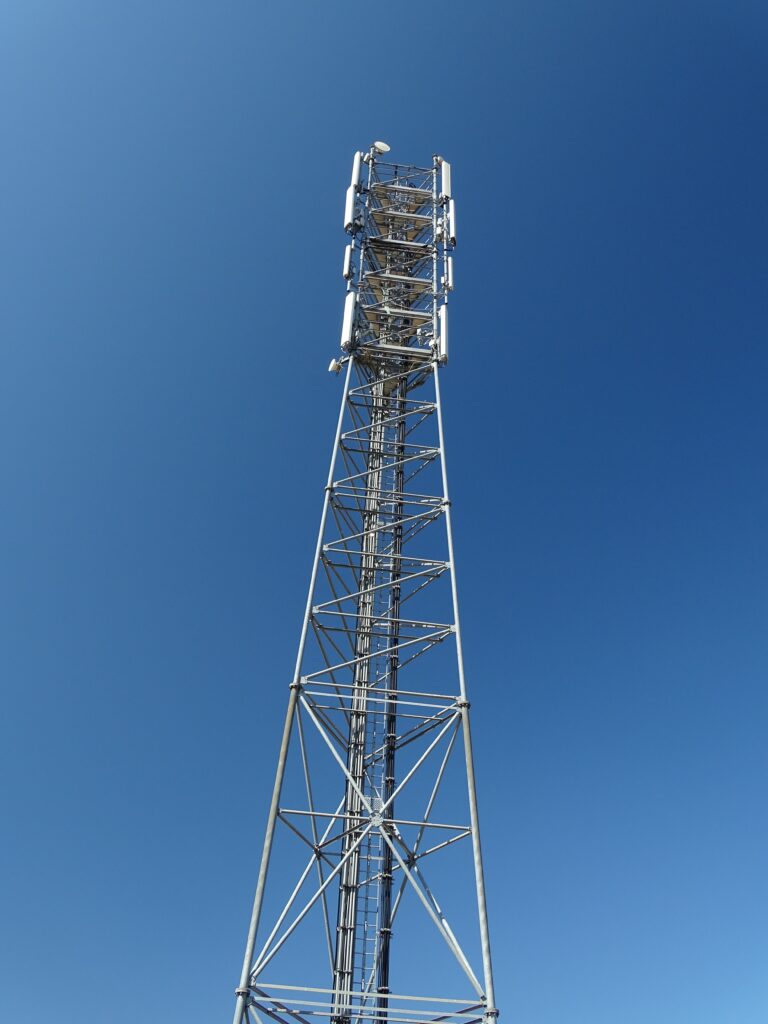 Does the idea of being a key member of the UK's cellular network and infrastructure sound good to you? If so, read on to find out how the level 2 wireless rigger communications apprenticeship could help you start a new career. Already in a job? No worries! You could change roles within your current organisation and complete the apprenticeship training.
What is a Wireless Communications Rigger?
A Wireless Communications Rigger can install large steel structures on towers and rooftops, adapting the existing structure in the process if needed. They facilitate the lifting and lowering of equipment for installation and removal, install a range of cable types and sizes including Coaxial, CAT5/6 and Fibre Optic, interpret drawings and plans. They also demonstrate a range of climbing techniques, meaning they can even rescue colleagues in difficulty at height.
Where will I work and who with?
Wireless communications riggers work in a variety of environments including rooftop sites, towers and masts in greenfield sites or inner-city buildings. They must be able to work indoors or outdoors, and in a variety of weather conditions.
Wireless communications riggers will generally work in a team of 2 to 3 and will report to a team leader. They will also be required to communicate effectively with site providers, landlords and members of the public.
Jobs and entry criteria for the level 2 Wireless Communications Rigger apprenticeship
The wireless communications apprenticeship provides opportunities for an apprentice to learn the skills required to perform typical rigger roles. These include jobs such as: Wireless Communications Rigger, Rigging Engineer, Telecomms Rigger. A salary of £30,783 is achievable and many other job opportunities are advertised in this range. Use this level 2 wireless communications apprenticeship as a starting point and future proof your career!
Level 2 Wireless Communications Rigger Core Competencies
As part of your job role, you will carry out duties that will satisfy a number of competencies. Some examples are:
Antenna installation
Carry out installation of earthing and termination of coax and fibre following manufacturers and operators' installation specifications
Installation and demonstrate the technical understanding of the key components of a wireless telecom site
Use slings, knots and other attachment techniques to safely lift and lower materials and equipment
Personal site safety responsibilities, hazards, risks and control measures
Structure integrity and the importance of permanent attachment whilst working at height
The importance of effective communication
The need for positive working relationships
Entry Requirements
If this is all sounding like the perfect dream, I assure you now it is very real! The entry requirements are usually set by employers and may require a demonstration of fitness and a ability to work at height. Apprentices must achieve level 1 English & Maths and take the test for level 2 if not already done so prior to taking the End-Point Assessment.
For those with an education, the apprenticeships English and Maths minimum requirement is entry Level 3. A British Sign Language qualification are an alternative if this is your main language. All applicants must be a minimum of 18 years old at the start of their job due to insurance reasons.
Conclusion
As demonstrated, the level 2 wireless commuications rigger apprenticeship is a great starting point for anyone looking to pursue a career in infrastructure. The core skills covered in the apprenticeship will open up a wide range of job opportunities. In addition, you will earn while you learn and not feel the financial burden of a universiy degree. Employers are keen to use apprenticeship to shape how their employees learn and progress, so apply today and start the dream job that's awaiting you.