There's a lot to consider when it comes to email marketing, so we created a beginner's guide to MailChimp for Digital Marketing Apprentices! Email marketing is one of the most important tools in your belt as a digital marketer, and is sure to be a major component of many of your marketing strategies. It allows you to speak directly with your audience at a convenient time via their inbox. With the right messaging you are able to build and maintain relationships with customers old and new. MailChimp is an online email marketing service that helps to make this process quicker and easier for even the most inexperienced Digital Marketing Apprentices.
Signing Up to MailChimp for Digital Marketing Apprentices
As a web-based application, MailChimp works in your browser without the need to download or install any additional software. As long as you have Javascript, cookies and pop-ups enabled, the service should work just fine.

Setting up your MailChimp account couldn't be easier – simply input your details and keep an eye out for the activation email to arrive in your inbox. While there are a number of plans available to choose from, you will want to select the FREE option, which allows you to experiment with all of the basic features you'll need to start email marketing. You can create campaigns using some of the essential tools and features offered by MailChimp, grow an audience and gain access to basic reports to help you analyse your efforts and adjust your strategies.
Building Your MailChimp Audience
You should now have your first MailChimp account set up. Depending on your employer, you might have access to an existing account as their Digital Marketing Apprentice, but we recommend creating your own account so that you have an opportunity to get to grips with the service.

With this free account, you have the opportunity to build 1 audience of up to 2,000 contacts. You should do your best to update this record regularly and keep the information very concise. When you create your account, MailChimp will do its best to create an audience for you based on the setup details you give. However, you do have the option to add contacts manually or import by uploading a CSV file, or copy and pasting from a spreadsheet. Hopefully one list is all you'll need because the management tools available allow you to organise and segment your contacts. You can create groups and assign tags to each contact you import, so be sure to use these features to your advantage!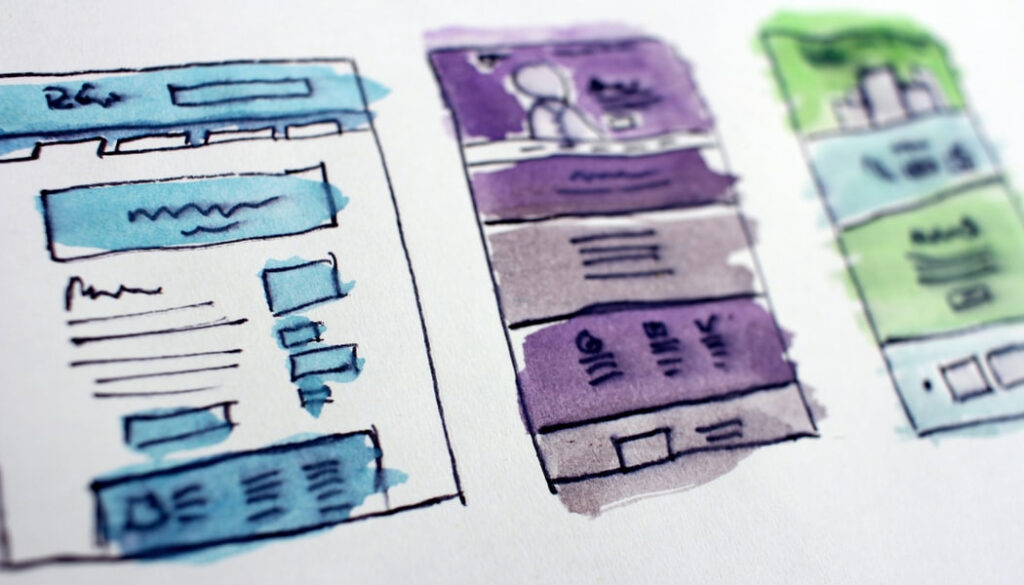 Creating Your First MailChimp Email Campaign
It's unlikely that you'll have the contacts as a Digital Marketing Apprentice to create an audience from the get-go, but you can still dive straight in and familiarise yourself with building your first MailChimp campaign. Why not try setting up a landing page to help gather contact information and flesh out your audience? But in the meantime, start by checking out the limited selection of email templates available to free account holders. Start with a "regular" campaign and try not to feel overwhelmed by the sheer amount of customisation options. You'll soon wrap your head around them once you've mastered the basics. For now, Digital Marketing Apprentices should focus on the setup and very basic design.

Before the design process can begin, take some time to fill out your campaign setup. Use the "To" section to select recipients, the "From" section to add your name and email address, and the "Subject" section to add your subject line and preview text. MailChimp gives you some handy hints for completing each section before you can then move on to the design of your campaign in the "Content" section.

Using the "Classic Builder" and your chosen template as a starting point, use the window at the right hand side to explore the various types of content blocks you can add to your design. These range from images and text, to buttons and dividers. Once you're happy with your design, you can send yourself a test email using the "Preview" drop-down menu at the top. Once you're happy, press send and MailChimp will take care of the rest for you! You can even schedule your campaign to send at a specific date and time.
Analysing Your MailChimp Email Campaigns
Your work isn't done yet! As a Digital Marketing Apprentice, you'll come to learn that successful marketing relies on campaign monitoring and analytics. Many digital marketing tools offer data to help you track your content and develop an understanding of what has performed well and what hasn't. You can use this information to create more tailored content that will resonate with your audience and lead to better results.

With your basic MailChimp account, you will be able to see an immediate rundown of the open rate, click rate and unsubscribe rate of your campaigns, with more detailed data available the more you explore your report. Get into the habit of doing this with every single campaign you create as it's important to be able to show how you are using this data to your advantage. You also have the option to export your report or share the information with a colleague or client.
Conclusion
Getting to grips with the basics of email marketing is key to your role, and hopefully our beginner's guide to MailChimp for digital marketing apprentices will help you do just that! We're only scratching the surface of this free-to-use online service, but with our beginner's guide, you'll soon master the basics of email campaigns. With time and practice, you'll find that email marketing is one of the most important and effective tools in your roster.

If you found this this helpful and would love to learn more, be sure to make the most of our other articles on Digital Apprenticeships right here on ApprenticeTips.com.