Do you have a passion to help a wider team complete complex tasks using digital techniques? If this sounds like it would suit you, read on to find out how the Level 3 Digital Engineering Technician apprenticeship could help start your new career.
Key Responsibilities of a Digital Engineering Technician Apprentice
A Digital Engineering Technician helps produce detailed solutions to achieve the best performance of built environment projects through the use of digital models and presentations produced using software, sketches and electronic visualisations. This role will help support Digital Engineers and other functional specialists in completing complex tasks using digital techniques.
Entry Requirements for the Level 3 Digital Engineering Technician Apprenticeship
What does it take to get on a digital engineering technician apprenticeship? The typical entry requirements for this apprenticeship are 5 GCSEs or equivalent, including Maths and English; or a Level 2 apprenticeship. Employers may have their own entry requirements, so it is best to check with them to see what they ask for.
Core Competencies of a Digital Engineering Technician Apprentice
The course lasts 36 months, not including the End-Point Assessment (EPA) period. During this time, you will carry out many duties that could help fulfil different core competencies which you will be assessed on. Examples of some duties include:
Virtualisation and simulation;
Digital management of design, production and management of assets;
Communicate complex engineering principles to stakeholders;
Integration of construction data and information;
Follow the standards and regulation of digital information.
Digital Engineering Technician Knowledge Modules
Throughout this apprenticeship, you will have the opportunity to learn whilst on the job. However, you will also have knowledge modules that will help you understand:
Health and safety industry regulations, and how to identify basic health and safety outputs digitally
Sustainability issues in projects across various aspects
How engineering principles, codes and standards work in built environment
Principles of the commercial procedures and reporting on stages of construction project
Quantification and costing within a digital environment
How design brief proposals are prepared
Aware of how to apply technology and the human to technology interfaces
The importance of project planning and resourcing
The quality required throughout the lifecycle
The construction industry and its sectors
Awareness of objectives set by clients and employers
Basic research techniques to ensure integrity of knowledge discovery
The apprenticeship will help you understand these knowledge, skills and behaviours which will help you in your future career and further qualifications if you decide to continue pursuing this career path.
Qualifications You'll Earn from the Digital Engineering Technician Apprenticeship
Once you have completed a digital engineering technician apprenticeship, you will gain qualifications in the following:
English and Maths will be required to be demonstrated at Level 2;
BTEC Level 3 Construction and the Built Environment;
NVQ Level 3 Diploma in Built Environment Design.
These qualifications are equivalent to A-levels.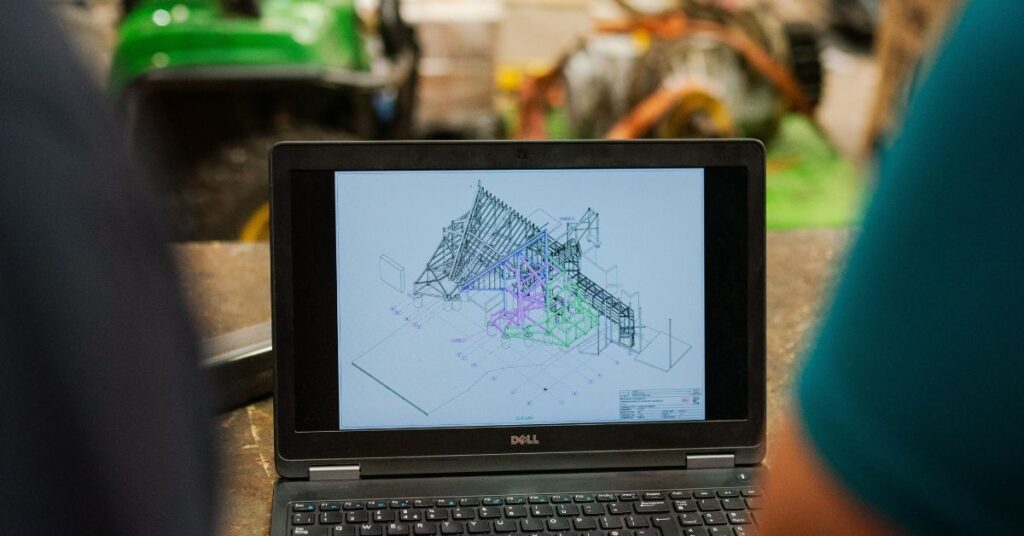 Potential Jobs and Future Career
After completing this apprenticeship, you could progress to Construction Design Manager, Construction Quantity Surveyor, Construction Site Manager, and Civil Engineering Site Manager. Should you want to pursue a job as a Construction Design Manager, they apply similar skills that you would learn on this apprenticeship, such as commercial awareness, communication, and attention to detail. Construction Design Managers have an average salary of £25,000 to £90,000 so it is a lucrative career that you could look at developing in.
Other careers like Construction Quantity Surveyor have salaries that start from £25,000 and could go up to £80,000 at senior management levels. Similar to Construction Design Managers, this role has skills that can be applied that you will learn on the digital engineering technician apprenticeship.
The digital engineering technician apprenticeship has been designed to deliver the right competencies, knowledge and understanding to meet the requirements of Construction Skills Certification Scheme (CSCS) or other industry affiliated schemes, so you will not be ill-equipped if you decide to continue pursuing a career in this field.
Professional Regulation
As mentioned, the knowledge, skills and behaviours from this apprenticeship are required to help achieve Technician/Associate status through the following professional institutions:
The professional review process is also included in the assessment process of the apprenticeship.
Conclusion
For someone considering a construction career, this apprenticeship is a great starting point to get the transferable skills you need to continue developing as a digital engineering technician. A Digital Engineering Technician Apprenticeship will allow you to gain qualifications which will give you a strong foothold in further qualifications and professional regulations in this sector. In addition to learning and building your skills, you will be able to earn money and work in a real work environment, equipping you with the skills needed to succeed as you develop your career.
For more information on other related apprenticeships, take a look at our posts on other apprenticeship standards: