Do you want to work towards gaining a degree qualification by training for a rewarding career? On a midwifery degree apprenticeship, you will learn how to give support and care to women and babies during the pregnancy, labour and postnatal period.
What is a midwifery degree apprenticeship?
Midwives are responsible for looking after the mother and baby. They provide support, care and advice when necessary. They act as the first point of contact for a woman during pregnancy, labour and birth. Throughout this degree apprenticeship, you could become an expert in healthcare and birth, helping to support women through all outcomes. 
These apprenticeship programmes are designed to help develop your confidence, allowing you to become a competent and autonomous healthcare provider, with the knowledge needed to begin a career in midwifery. Throughout the course, you will learn from experienced midwives and practice in a variety of different healthcare rotations. You will get hands-on and real-world experience which will be vital in helping to prepare you to become a qualified midwife. 
A midwifery degree apprenticeship is an exciting new route into the healthcare profession. The apprenticeship is fairly new, having only been introduced in 2018. There will be options once you are qualified – most midwives are employed by the NHS while others work in the private sector or independently. These degree courses are typically 4 years long and will include study at a university campus, as well as practical learning that takes place at a hospital facility.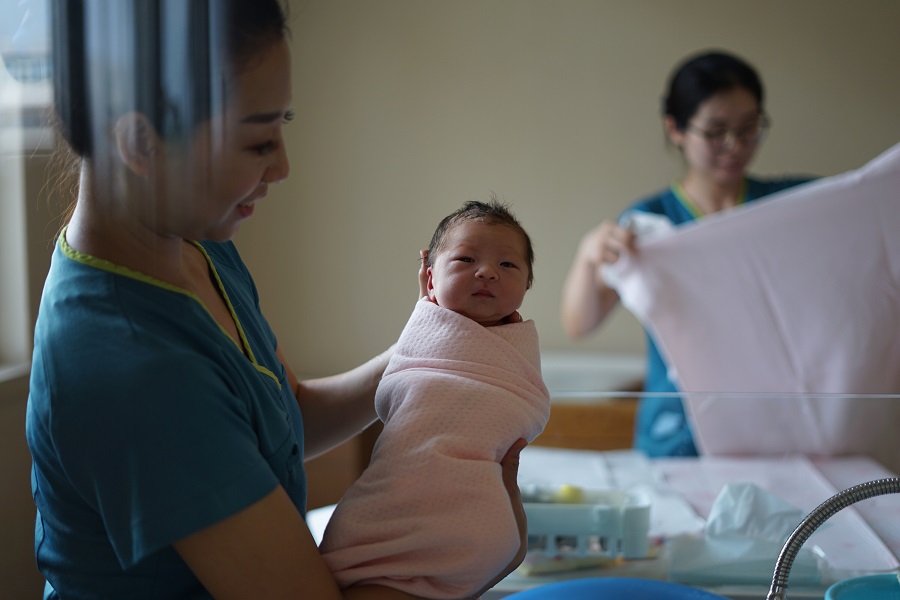 The daily duties of a midwife
Examining and monitoring women throughout their pregnancies and birth
Assessing and writing care plans
Responsible for antenatal care
Conducting patient observations and screening tests
Providing treatment and administering medication as required
Supporting new parents
Providing expert clinical advice
Assisting with the birth and delivery of babies
Entry requirements
Entry requirements are set locally and determined by each university or employer. Generally you will need to meet the requirements of a level 6 degree at a relevant university. However, if you already have a degree, you will need to meet the requirements of a level 7 masters degree. If you are already a qualified nurse, you will take a level 7 master degree, approved by the Nursing and Midwifery Council (NMC). 
Benefits of a degree apprenticeship
Earn a salary and make a difference as a healthcare professional
You won't need to pay tuition fees and will graduate without any student debt
Work as a fully qualified midwife once the course is completed
Help others while you train for your career
The course is a practical and hands-on challenge with many rewards
Learn a wide range of skills
Learn how to manage complicated situations
Work with and care for people on a regular basis
The skills you will learn as a midwifery apprentice
As an apprentice midwife, you will need to demonstrate a variety of skills to complete the qualification. Throughout the apprenticeship, you will learn the following: 
To practice in accordance with the NMC standards, legislation and follow policy and procedures 
Communicate clearly with women, their partners and families 
Confirm, assess, and monitor pregnancy 
Determine and provide programmes of care and support 
During the antenatal period, provide care and intervention (where appropriate) 
Learn when and how to refer women and babies in need of further care 
Support and care for women during labour and birth 
Prepare for and manage emergencies 
During the postnatal period, work alongside women and other carers 
Examine and care for babies 
Administer medications safely 
Complete and retain records 
Work as part of the wider health and social care team
Find out more
The degree level midwifery apprenticeship is a brilliant opportunity for anyone looking to begin a career in health and science. You will have the opportunity to learn, whilst earing a salary, and working towards a career that makes a real difference every day. You can find out more about health and science apprenticeships on our website.
If you're an employer looking for apprenticeship information, you can find out more about other courses. Follow us on Twitter and LinkedIn for regular updates. Sign-up to our mailing list to be kept up to date with the latest UK apprenticeship information.