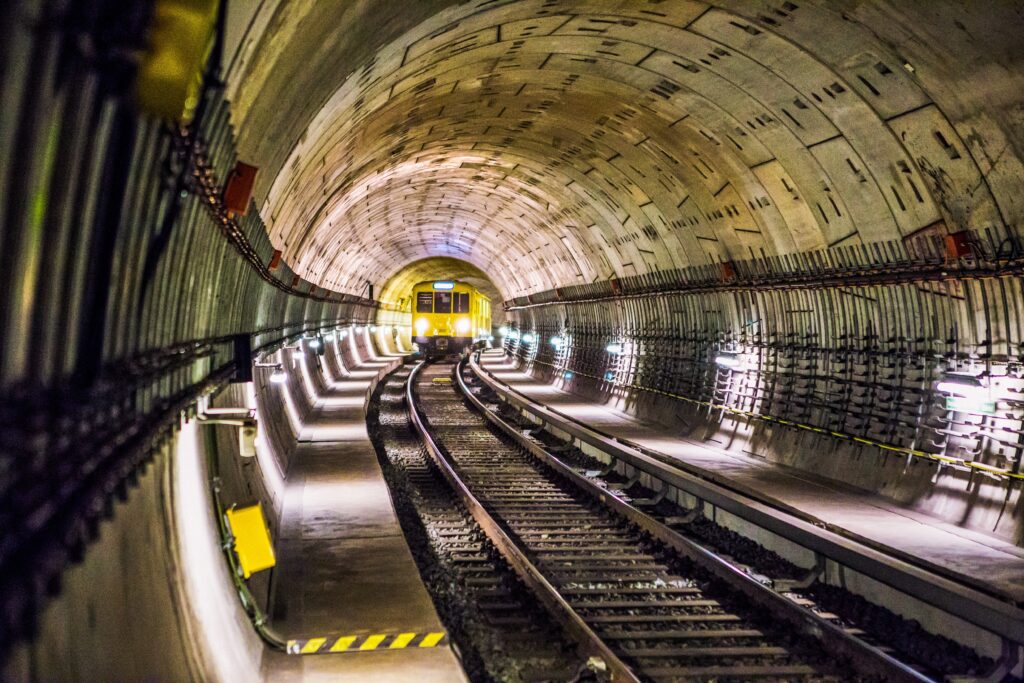 Introduction
First things first – what is Civil Engineering?
Before we get to the Civil Engineering Apprenticeship – a Civil Engineer is in charge of much of the visible infrastructure around us. They plan, design, construct & maintain the important structures and facilities within society, such as: roads, airports, bridges, tunnels & much more. You only need look outside to see the vast & important work that a Civil Engineer does.
As a Civil Engineer you can work in both the public and private sector – for instance local/central government departments, engineering consultancies, research and development and more. Within these organisations, some of the roles could include:
Sustainable construction
Water engineering
Nuclear Power
Structural Integrity
Geotechnics
Tunnelling
Marine & Coastal Engineering
Waste Management
Flood Management
Transportation
Level 6 Civil Engineering Degree Apprenticeship
Who is this suitable for?
Students leaving school interested in an alternative study route
Existing employees keen to develop further skills & knowledge
What are the entry requirements?
Firstly, and most obviously, to apply for a degree apprenticeship in Civil Engineering you will need to be in the employ of a relevant business or organization.
Candidates typically will need to have at least three A levels between the grades A*-C within subjects including mathematics and a science such as chemistry, physics or any other earth sciences. The equivalent qualifications could also be gained from the completion of a Level 3 Apprenticeship within the same medium of study (Civil Engineering).
What are the qualifications you will gain?
On the completion of your Level 6 Apprenticeship you will gain an accredited BSc or BEng civil engineering degree from the Joint Board of Moderators.
Additionally, Apprentices without level 2 English & maths will need to successfully achieve this prior to completing their end-point assessment.
Typical length of Apprenticeship prior to Gateway?
Usually a Level 6 Apprenticeship will last 66 months, not including the EPA period, and is the equivalent of a degree.
What can you expect to learn during this apprenticeship?
A Civil Engineer will develop knowledge across:
Engineering Materials – here you will be introduced to the key materials you will work with in civil engineering. This will include topics such as soil mechanics & geology, as well as encounters with materials like steel, brick, concrete, ceramics and organic materials. Within this you shall develop a deep understanding of the properties of these materials and how they can be effectively applied in your role as a Civil Engineer.
Engineering Mathematics & Mechanics – this is an essential part of your studies & career progression within civil engineering, as you will a full and comprehensive understanding of the advanced mathematical techniques that are used within this field & construction. The mathematical & mechanical skills gained from this course will in turn enable you to solve problems within the field civil engineering.
Structural Analysis & Design – You will learn how elements such as steel & reinforces concrete behave when used structurally – gaining an in-depth understanding of how they are designed. Additionally, you will have broad knowledge of the technologies, both old and emerging, in the construction industry.
Graphical Communication & IT – As a civil engineer you must be able to effectively use modern design and graphical communication tools, necessary within the civil engineering industry. This includes basic fundamental skills such as hand sketching and drawing, as well as confidently produce two and three-dimensional Computer Aided Design (CAD) drawings. Graphical communication also encompasses Building Information Modelling (BIM)
Engineering Surveying – here you will gain a clear understanding of both the basic principles, as well as the activities and skills needed for the planning and execution of surveys for the planning, design, development ,construction, operation, and maintenance of engineered projects. This includes gaining practical skills using surveying instruments.
Infrastructure Engineering – this will expand your knowledge and understanding of infrastructure topics such as rail, water, highways and transport. This focus on the urban environment will allow you to truly appreciate the process of planning, designing, rational problem-solving involved in the creation & implementation of new major infrastructure. You will also consider sustainable infrastructure, the environmental impact of such schemes, and the legislation that effects all decisions at this level.
Ethics & Moral Responsibilities – As a Civil Engineer you will be granted considerable responsibilities – so it is vital you understand the ethical codes that must be upheld within your new chosen profession.
Project Management – You will learn not only how to manage teams effectively, but also how to effectively run complex projects end-to-end – this will include the planning of resources, contracts, financial costs, regulating of quality standards, considering risks and resolutions, profitability and much more.
Why Choose a Degree Apprenticeship?
Within a Civil Engineering Level 6 Apprenticeship you will have the opportunity to not only gain a BSC or BEng accredited degree in Civil Engineering, but alongside your studies develop vital work-based skills, all whilst earning a wage at the same time.
A considerable advantage of a degree apprenticeship is the on-the-job training – as you will have many extra years of relevant work experience – potentially opening up great career opportunities and industry connections along the way. All of this could in turn boost your overall employability and chances to progress in your career.
Additionally, due to new government funding you won't have to pay any University tuition. Why? Because your employer will be fully responsible for all course fees.
FAQs
What type of degree is this?
This is a non-integrated degree, which means that there will be a separate end-point assessment. This assessment will test your overall knowledge, capability, key behaviours and skills developed over the course of your chosen degree. This will standalone from your degree assessment.
Fees & Funding
Maximum funding is £27,000. This is the maximum that the government will offer to fund apprenticeship training. You yourself do not have to fund an apprenticeship, all money will come from the government.
What is the Joint Board of Moderators
The Joint Board of Moderators are group of institutions that assess and offer guidance on the accreditation of pertinent educational courses. If approved, graduates of the course can register as a professional engineer with the Engineering Council. In a nutshell, they help to set the standard for Civil Engineering in the UK.
The organizations that form the Joint Board of Moderators are:
How do I apply for an Apprenticeship
Usually you would be enrolled by the company that you are working for, however you can search for Apprenticeship either through the website listed above, or for more information on how to become enrolled in a Civil Engineering Degree Apprenticeship visit https://findapprenticeshiptraining.apprenticeships.education.gov.uk/courses/200
Conclusion
A Level 6 Civil Engineering Apprenticeship is a fantastic opportunity for you to drive your own career progression in an exciting and varied industry.
In completion of the course you will not only have an accredited degree, but over 5 years work experience and importantly gained some invaluable industry connections.
Find us on LinkedIn If you have any burning questions– we'd love to hear from you.