Do you want to help your wider community get involved in local sports and physical activity? If so, the Level 3 Community Sport and Health apprenticeship is for you. Starting a new career is always an exciting prospect, and apprenticeships in the UK are a great way to earn while you learn.
Roles and entry criteria for the Level 3 Community Sport and Health apprenticeship
The idea behind being a Community Sport and Health Officer (CSHO) is to encourage participation in sports and physical activity in the local community. An apprentice CSHO will take part in planning, organising and overseeing the operations of events. Employers look to recruit passionate apprentices in fields of work including recreation, sports, public health and more! Applicants in Level 3 Community Sport and Health apprenticeships understand how to connect with people of all walks of life; show natural leadership qualities with peers as well as audiences; and have previously worked in planning activities and sports; and work well as part of a team to achieve great results. A CSHO conducts meetings, oversees activities, communicates with stakeholders, helps with marketing efforts or produces reports on assignments. CSHOs commonly work alongside uniformed civil servants, medical professionals and sports coaches.
So, if this sounds like an exciting prospect, ensure you have at least 3 GCSEs. On the other hand, if you are deemed the perfect type to succeed in the roll, you are given an opportunity to collect English and Maths certificates on the way during the apprenticeship.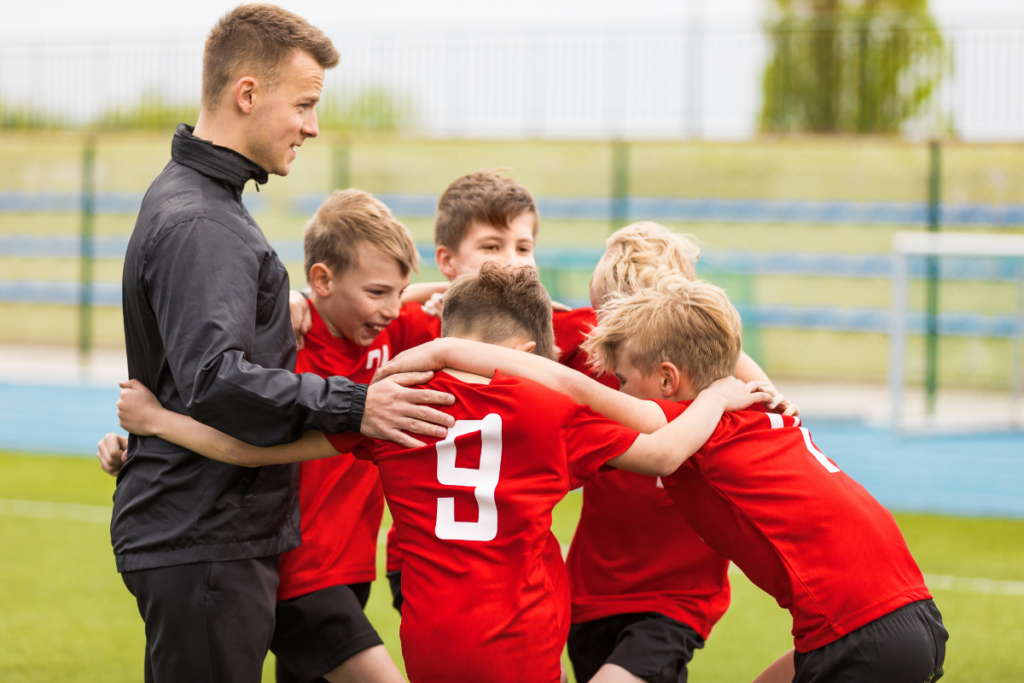 Knowledge Required of a Community Sport and Health Apprentice
Able to identify and utilise strengths in individuals, in order to get the best out of them.
Organise meaningful and exciting sporting activities
Understand how to measure what a successful physical activity session
Understand local social issues and barriers around accessing weekly sessions, and plan around customer conflicts
Reporting electronically to track and measure outcomes, to manage successes and downfalls
Realise physical inequalities are apparent in certain backgrounds, and how they come to be present
Enforce safeguarding when working with young and vulnerable people
First aid
Understand that sport and physical activity can prevent crimes and improve the welfare of many in the local community.
Skills of a Community Sport and Health Apprentice
Ability to engage those currently inactive and isolated in modern society to take up physical activity
Bring about positive change in people from all backgrounds
A marketing nous to bring people out of isolated circles and into the community
Ability to negotiate with the Local Authority to impact the community in a positive way
Conduct in an organised and timely manner in all aspects of the role
Decisive nature when organising activities, and adapting when met with problems
Curtail negative behaviour before, during and after sessions when it arrises
To nurture relationships amongst stakeholders.
What Makes a Great CSH Apprentice
Someone who is passionate in every aspect of their role, and goes above and beyond to make their impact count
Someone people can look up to
Works well on their own and as part of a team
Someone with integrity, common courtesy and common sense
Someone that wants to develop themselves as well as others.
Conclusion
This apprenticeship is extremely accessible to those who believe they are the right match. Average salaries for Community Sports Officers average around £32,000 in the UK (Glassdoor). Before you get to the senior roles, UK apprenticeships offer you a great opportunity to earn while you learn. Experience is invaluable, and after just 16-20 months on the apprenticeship course, you'll be fully qualified to make the difference in many lives in your local community.
If you would like to check out other apprenticeships, click here.