Have you always had a bit of a flare for repairing systems which other people find too complicated? Have you always wanted a career where every day is different? A Level 3 Utilities Engineering Technician apprenticeship can be your launchpad to a successful and prosperous career.
So what does a normal day look like for a Utilities Engineering Technician?
Utilities Engineering Technicians often find themselves in the field on various sites, performing maintenance on electrical and mechanical equipment to ensure the safety of others and to ensure that sites are running at maximum efficiency. A job such as this is highly skilled and requires a punctual mindset.

Here are some specific tasks you will be responsible for on a daily basis, should you become a Level 3 Utilities Engineering Technician:
Carry out routine inspections, monitoring conditions and reporting on those conditions
Follow and comply with the latest health and safety and environmental regulations for the industry you are working in
Carry out maintenance on waste and water systems, plant and equipment
Use state-of-the-art machinery to create, repair and modify components
Stick to planned maintenance procedures but also being prepared to act reactively to issues
Communicate with contractors, giving advice and guidance on equipment usage
Handover and confirm completion of activities
Interpret computer data and work to specifications and documentation
Carry out risk assessments
Carry out safe isolation of equipment
Drive vehicles with the necessary equipment on board to carry out site tasks
Install, maintain and replace equipment as and when needed
How do you know if this role is right for you?
Certain jobs require a person with a certain mindset and attract a certain personality. This is no different with a Level 3 Utilities Engineering Apprenticeship. Here are some common traits and behaviours among Utility Engineers.
Self disciplined, self-motivated and punctual
Takes responsibility for their own work, and the work for those they are responsible for
Has a polite and professional demeanour
Has the ability to think and act quickly
Are risk aware and can minimise risk
Prepared and organised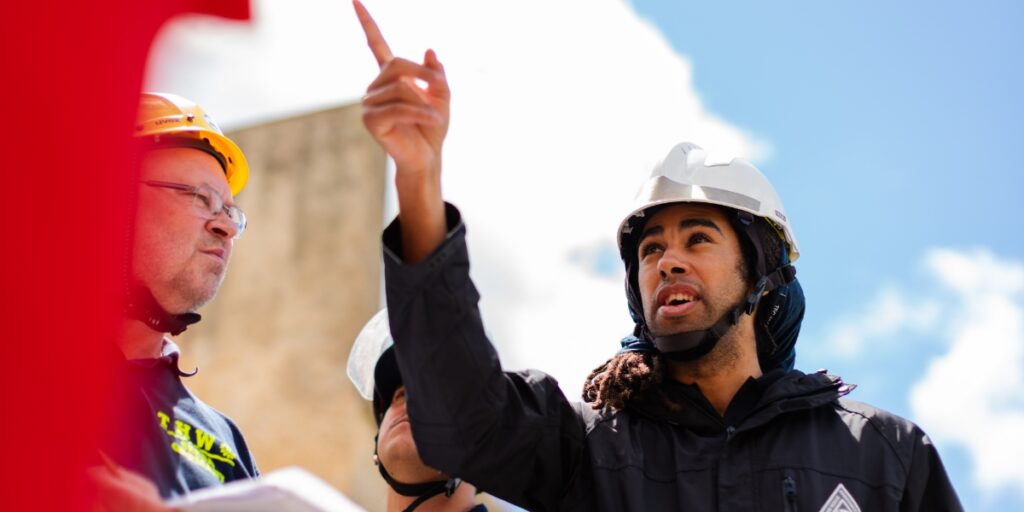 A fully qualified Utility Engineer will have three roles, in which this apprenticeship will give you thorough experience and training.
Electrical
The Electrical side of Utility Engineering will involve the inspection, monitoring, maintenance and repairing of electrical systems. This means, daily, you will need to test electrical equipment on a range of different sites and assist with the installation of new or modified equipment. Diagnosing electrical issues requires being able to diagnose faults on Programmable Logic Controllers (PLC) and Supervisory Control & Data Acquisition (SCADA) systems.
Mechanical
The mechanical side of Utility Engineering will involve the application of mechanical theories to carry out diagnostics. On a regular basis, you will be testing mechanical equipment and assist in installing them. Once fully qualified, you will be using your mechanical skillset to install, maintain and dismantle a wide range of complex plant machinery. Maintenance is one aspect, but you will also be expected to ensure machinery is running at maximum efficiency. This may involve the modification or application of lubricants.
Instrumental Control and Automation
This side of Utility Engineering involves maintaining, repairing, and monitoring instrumentation and control equipment and circuits. It will be your responsibility to test and calibrate equipment and circuits and assisting in the installation of them. You will be able to identify problems because of data feedback and use this data to carry out repairs. Not only will you be able to carry out these tasks, but you will also be responsible in guiding and supporting the users of the equipment on a day-to-day basis, to prevent the need to carry out repairs in the future.
What can you expect from the apprenticeship course itself?
Due to level of skills required in this role, an apprenticeship of this type will typically take up to 48 months to complete. If you do not meet the minimum level 2 English and Maths requirements, you will need to achieve this level before you can complete their apprenticeship. Upon successful completion of the apprenticeship, you will be eligible for an Engineering Technician professional registration. This apprenticeship is Level 3.
Conclusion
If you are technical, love to be hands on and are driven to succeed, a Level 3 Utilities Engineering Technician apprenticeship might just be for you. Engineering is in the top 20 highest earning career types, making this career pathway a tough one to beat.

If you would like to learn more about this apprenticeship, or would like to apply, get in touch with us today.