Let's face it, there are lots of complex SEO terminology out there, ranging from alt tags to backlinks. Some may be easier to figure out than others, but we are here to help you with this. We've chosen 5 core pillars of an SEO audit, to ensure your website is always optimised and ranking high.
What is SEO?
Let's start simple, what even is SEO you ask? Well…SEO stands for Search Engine Optimisation, otherwise known as organic search. It's the process of improving ranking, visibility and user experience of your online content. This can be done by generating links, writing content and updating the overall layout of your website. The search engine algorithms will then analyse your content, looking at whether it is high quality and trustworthy. You should always optimise your website for your user, not for the search engine, as they will cause you to rank well. Learn more about SEO by taking a look at the other blogs we have.
---
Core Pillars of an SEO Audit
1. Keywords
Keywords are ideas and topics that define what your content is about. In order to ensure you attract the right customers to your website, you should be using relevant keywords/phrases. There are certain situations where keywords should be used, that I will explain:
Content: You have to be careful not to 'keyword stuff', meaning don't overdo it with the keywords in hopes for a better ranking. You should always ensure that the keywords in your written content aren't over 2.5%, here is a formula to help:

keywords/total word count x 100

. The end figure should give you your percentage.
Meta's: In your metadata (title and description) make sure you add relevant keywords, to target your customers.
Image titles/Alt Tags: Make sure you always add a description under your image, for visually impaired users. They should be short, descriptive and relevant, this is very important for google and rankings.
Search/User Intent: Try and look for content opportunities outside your target words in order to attract other people than your regular customers.
2. Technical SEO
Here's a more in-depth look at the technical aspects of SEO, things that are vital, but may be overlooked:
Indexing: You should ensure that your page is indexed, if it has a no index tag it will be very difficult for your customers to find you upon a regular search.
Site Ranking: Try and find the ranking of your site. To do this, go into incognito mode and search your main keywords, once you have done this change the google settings to 100. Ideally your site ranking should be within the first 100, if not you need to change what you're doing to improve this.
Site Speed: Did you know that 40% users will leave if the website takes more than 3 seconds to load? You need to optimise your site to ensure your images and site loading speed are very quick. Use Google's free tool 'Page Speed Insights' in order to figure this out.
SSL Certificate: A Secure Socket Layer is important on all websites as it shows your customers that your site is verified and safe from hackers. It is also the easiest thing to do in order to boost your SEO
Mobile Optimisation: Considering more and more people are using mobiles to browse instead of their computers, is a vital feature to have for all websites. Your website should be as good on mobile as it is on desktop, this may mean that you will have to create a mobile version of your site. It will seem like a pain at the start but it will pay off, due to your customers' satisfactions.
3. User Experience
As previously mentioned you are optimising your website for the user, not the search engine, so you should be doing everything to ensure they have an easy, smooth experience.
Useful: The content on your site should be original, it should fulfil a need and provide value, if it isn't relevant, remove it from your pages.
Usable: You need to ensure that your site is easy to use and simple to navigate around. If the user doesn't know how to get to the next page, they are most likely to leave. They should be able to get around your site with ease and find what they need to without any issues.
Accessible: Content on your pages need to be accessible to people with disabilities, always add alt text, allow users to enlarge the font and keep contrast sensitivity in mind.
Aesthetically Pleasing: First impressions are big with a website, is your site appealing and inviting to use? It should be pleasing to the eye, with a colour scheme that doesn't clash, use relevant images, ensure navigation is easy to use and never forget to add white space.
User Journey: Does it flow? Are there any CTA's (call to actions)? The user should be directed to follow a journey, without their knowledge. Use inviting CTA's such as 'SHOP NOW', 'LEARN MORE', 'SIGN UP', as it tells them what to do as well as inviting them to do so. Secondly, ensure that their experience flows, it should be smooth and not random, provide relevant links, and always provide simple, easy to use navigation.
4. Content
There are a few things you need to consider when writing content for your website…
Quality: Create a posting schedule, so you know what is going up and when it is. This was you can ensure fresh content, always research relevant keywords for the pieces you're writing.
Quantity: Every website should have AT LEAST 500 words, this will ensure a higher position in Google (2000 is the best).
Keyword Density:

NO

keyword stuffing
Where do I look for content? You should have relevant content on your homepage, and if you have a blog make sure it is easy for the user to find.
5. Links
Internal: Links that navigate to other pages on the same domain
External: Links that navigate to external pages on a different domain
Backlinks: External domain linking to your page
---
Essential Tools for an SEO Audit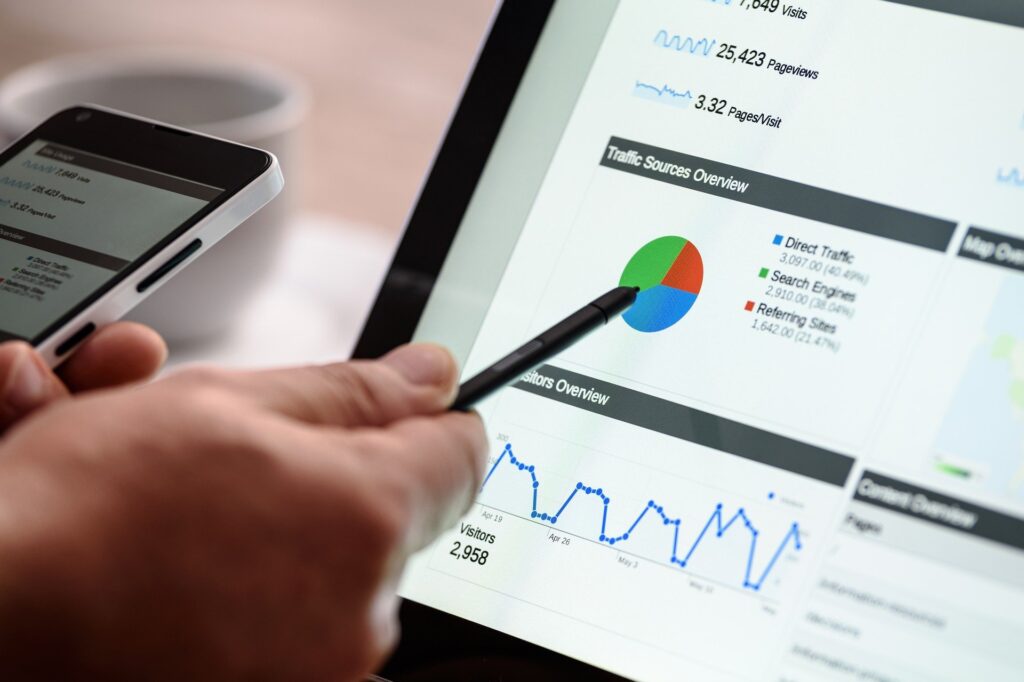 Here are some useful tools for when you're conducting your SEO audit, there are many more that are available but these are the ones I find useful:
1. Backlinks Tools:
2. Keyword Research Tools:
3. SEO Audit Tools:
---
Proposing New Tools and Strategies
It can be daunting trying to propose new tools or strategies to your team, however, it shouldn't be. If you follow these steps and provide them will correct data and evidence, they will take your considerations onboard.
Identify the problem
How can it be solved
Cost benefit analysis
Facts and stats
Provide options
Be confident
---
To Conclude Your SEO Audit
We hope that our ultimate SEO audit guide will help you to optimise your site and achieve higher rankings. Hopefully it becomes your 'go to' post when performing your audits, as everyone need a holy grail post. If you take these points into consideration when checking through your SEO you should be flying high in all things SEO. Remember, always optimise for the user, goodbye and good luck!
---
Want more useful tips? Sign Up to our Newsletter
Stay up-to-date with our tops tops, advice on apprenticeships and new blog posts by subscribing to our newsletter.
If you would like to stay up to date with the latest Apprenticeship news follow us on LinkedIn and Twitter.