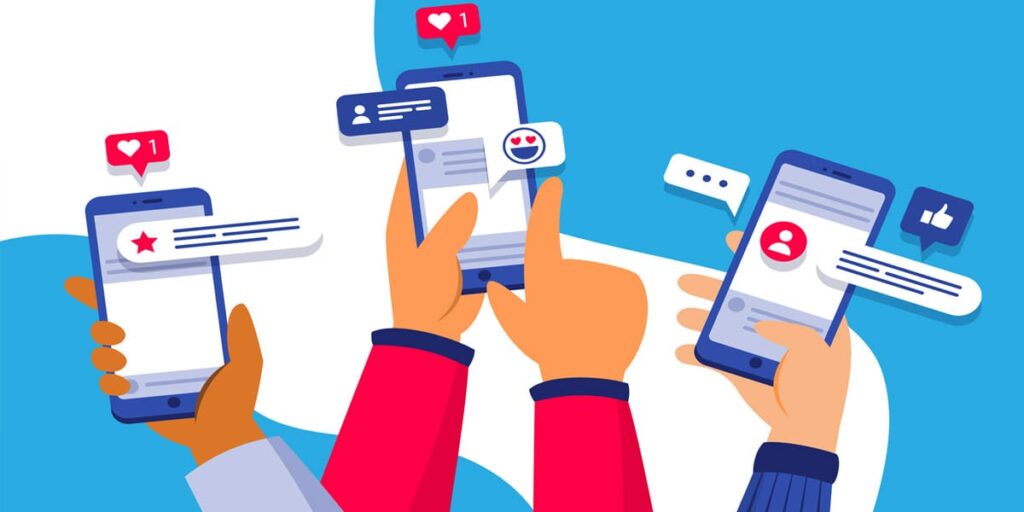 Having a strong social media engagement with your audience is more important now than ever before especially with the younger generation. This means having meaningful connections with your customers both new and existing.
But in a world where almost everyone is online how do you bring the right attention to your brand? Read on to find out how interacting with your customers on social media can benefit your business.
What is social media engagement?
Social media engagement is the measurement of responses you receive. Although a big number of followers and likes is good, the emphasis should be on the quality of engagement. Are your followers having a positive experience? Are they engaging with your content and sharing it with others?
The most common metrics are the number of likes and comments but there are a number of metrics you can use:
Shares and retweets
comments
likes
saves
mentions
use of branded hashtags
click-throughs
It is important to track a variety of metrics as different platforms will have different engagement features. Having more than one KPI for social media engagement can also help you pinpoint what areas you can improve and what content may need some changes from the way users are interacting with it.
Now you know what it is, here are the 5 easy ways to increase your engagement rate:
Set your engagement goals
Before hitting post you need to decide what it is you want to achieve. The motivations for engagement will differ based on your business goals. If the goal is to increase traffic on your website the focus could be to increase the number of click throughs to the webpage. If your business wanted to collect feedback on a new product the strategy could be a poll asking your followers for their preferences.
Get to know your audience
To communicate effectively with your target audience you need to understand their wants, needs, and interests. Find out what platforms they use the most and if certain topics interest them more. Have a look at the trending hashtags and what your followers are talking about. This knowledge can help you to create content relevant and valuable to your audience.
Experiment with content
There are so many different types of content you can share on social media. Try different formats and make sure to analyse the results to find what works best for you. When creating the content take into account the context and your audience. For instance, if you are a cosmetics brand perhaps you could post a makeup tutorial and add a link to your website for viewers to purchase the products used. Not only would this increase your engagement rate via the click-throughs or 'swipe ups' but also could lead to an increase in conversion rate.
Here are some creative formats to try:
Live video
Instagram reels
Polls & Surveys
Q & A
Memes
Infographics
Customer reviews
TikTok 
A brand that has a great social media presence and engagement is Nike. Their Instagram features a wide variety of content from short interviews with athletes, encouraging their followers to comment or tag their friends and to click the link in their bio for more information or to purchase a new collection. Check out their Instagram page for some inspiration.
Respond
To have strong customer relationships you need to get involved in the conversation. Be reactive to direct messages, mentions, and comments promptly and keep the conversations going.
It's a good idea to have a community guideline on responses to ensure they are in line with your brand's tone of voice and values. This will help when facing negative comments and having pre-composed responses for common queries can save you some time.
Review the engagement data regularly
Social media platforms have analytic tools for you to measure the success of your social media marketing strategies and campaigns. Take full advantage of these tools and regularly audit the analytics.
Compare the data to past months and see if there were any trends or patterns. Maybe there was an event that had an impact on your brand's engagement?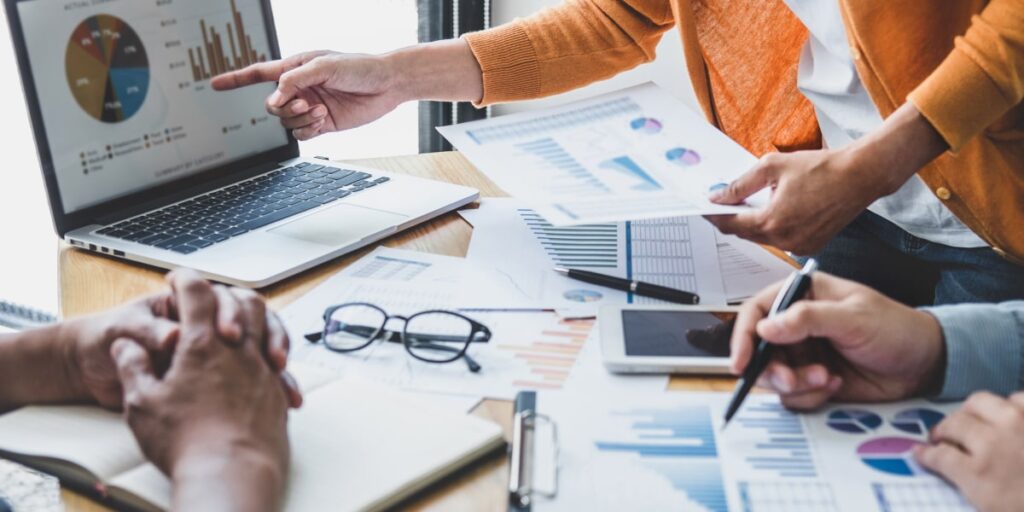 Have a look at the data and ask yourself these questions:
Which post got the most engagement?
Was there any platforms that had very low rates?
Which platform drove the most traffic to the site?
Conclusion
Having social media as one of your channels for digital marketing will greatly benefit your business. To ensure you are getting the most out of the platforms engage with your customers by interacting with them, sharing valuable content they will be interested in and remember to set clear goals and track the results.