Google Analytics is a free web analytics software used to look at the current performance of websites and identify web traffic. It has many capabilities and is arguably a tool that you could continue developing your skills in with time.
DO: Take the time to do Google Certifications
There are free Google Analytics certifications that you can complete which are provided by Google itself. They're extremely comprehensive and give you the opportunity to learn more about the platform from a theoretical and practical standpoint.
Google Analytics Academy only requires a Google account so it won't require a separate account. If you have no prior knowledge about Google Analytics, Analytics Academy will walk you through the report and analytics basics. If you already know the basics, there are Advanced Analytics courses you can complete which will give you a better understanding of more advanced things you can do on Google Analytics.
The form of each learning differs, but most follow the structure of videos that goes through the learning. If videos don't work for you, there are transcripts which offer as much information as the videos. On certain modules, there are additional resources you can use to help recap what you have learnt. Other modules have Google Analytics demos so you can walk through what it would be like to create reports and generate data.
If you are someone that works best with mini assessments, then you're in luck! Analytics Academic has small assessments at the end of each module that recaps what you were taught. You can't progress any further until you get a pass mark of at least 80% and completing that in every assessment means you can gain a certificate of completion.
You can also complete the Google Analytics Individual Qualification which is available on Google Skillshop. This certification only lasts for a year so you will need to refresh your certification every year. However, it tests you on knowledge from the Google Analytics for Beginners and Advanced Analytics courses.
DON'T: Forget to include Google Analytics tracking code to webpages!
It's all well and good to have Google Analytics to collect data, but where does it come from? Without linking the Analytics account to the webpage, it won't collect any data. For any webpages you want data on, connect it to Google Analytics using the Google Analytics tracking code.
If you find there is still no data coming through, check to see if your tracking code is up-to-date. Any outdated or invalid tracking codes will not collect any information, so this will be worth updating for Analytics data.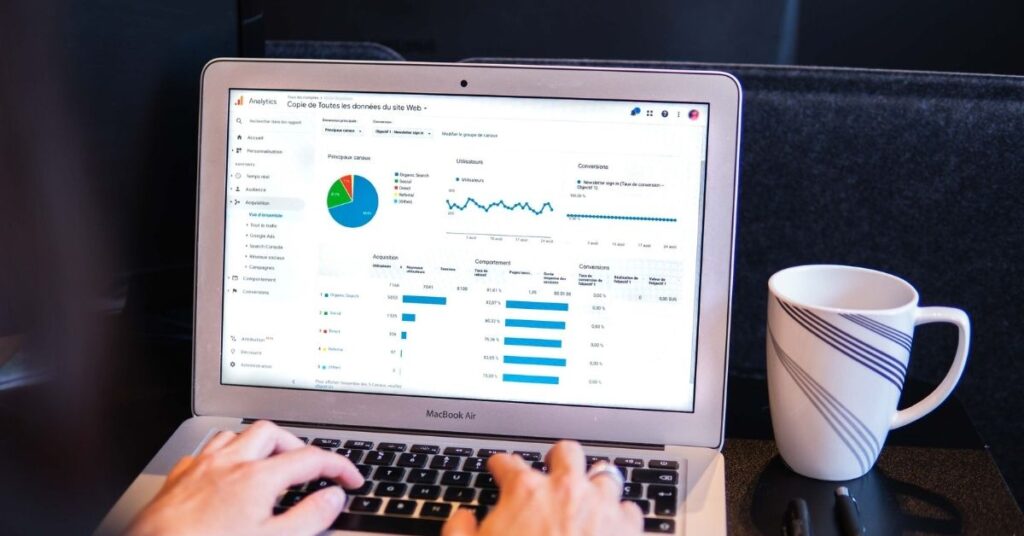 DO: Make use of segments
Segments are a subset of your visitors that match certain criteria that you set ahead of time. They can be extremely useful to understand how people of different demographics may behave and see if there are trends in any particular data. You can get extremely detailed with segments and this can be applied to other reporting. Segments can also help you create custom audiences for your marketing campaigns as well as providing clear insights.
For example, you can create segments with a geographical segmentation of people living in England, or a town in England. You could also create segments that track returning users based on browser history or IP address.
DON'T: Lose sight of what you are tracking
Google Analytics has a lot of capabilities and it can get very complicated and overwhelming if you try to understand everything at once. Therefore, it is important to understand what you want to look for, and what your targets are. Important metrics like bounce rate and organic traffic are good ones to always look out for as it can give you an idea of what to improve on your website.
Take some time to sit down and do some research on industry benchmarks so you know what to reach for. Analytics does update regularly, but work on your website will take time, so it's good to be patient and wait to see how it improves.
DO: Use Google Analytics' Custom Reports
Using Google's standard parameters, whilst handy, has limited personalisation to your business. Custom Reports are ways of creating reports with specific filters or segments that can make your reports more personalised to your business as well as easier to navigate. It is likely you will be looking at many similar reports, so using Custom Reports to create reports that are personalised to what data you want will be extremely beneficial.
With Custom Reports, you will be able to customise five elements of custom reports: users, sessions, hits, metrics and dimensions. You can change the presentation of the report as well, so it represents your data in the best way possible. The different report types include: explorer, flat table and map overlay. Explorer is the basic report with a line graph and data table; a flat table is a sortable data table; and a map overlay is a global map with colours to indicate engagement, traffic, etc.
For example, you could create a custom Acquisitions report to look at the activity on your website at specific dates and times. This could help you understand what times your website has more traffic and try to identify why this may be.

DON'T: Forget to check your Google Analytics data regularly
This may be an obvious tip, but if you leave your data for a long while, you won't get a long-term view of how your website is performing. It's good to pull weekly and monthly data to see if there are any sudden changes on your website. You can also leave notes on reports so you know what the state of your website was at that time.
The longer you have Google Analytics, the more data you can use to your advantage. Keeping a reporting spreadsheet can be extremely beneficial to not just yourself, but to any SEO and SEM work.
Conclusion
This isn't an exhaustive list and there are definitely more things you can and can't do with Google Analytics. As a digital marketing apprentice, you will learn how your company uses Google Analytics and what you can do. With basic training and application, you'll find the data analytics software to be incredibly useful across multiple marketing disciplines. By remembering some of these key tips and spending time to familiarise yourself with Google Analytics, you will be a pro at generating data and reports in no time!
If you're interested in finding out the technical applications of Google Analytics, check out some of our other articles:
Dos and Don'ts for PPC Digital Marketing Campaigns
How to Build a Strong Website and Increase SEO
UTM tracking parameters | Digital Marketing Apprenticeship Tips