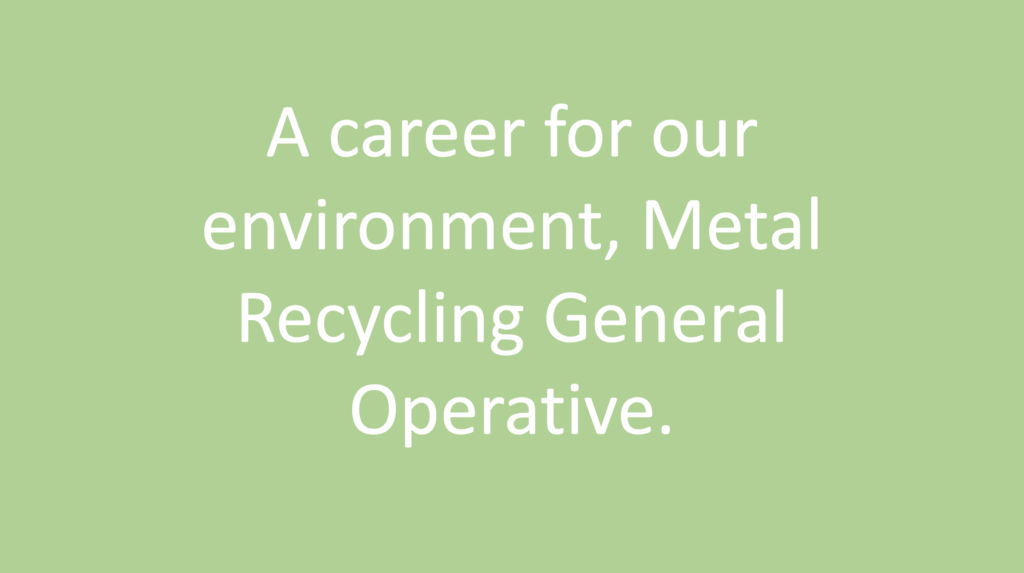 Top career for our environment, Metal Recycling General Operative.
If you are a team player, you have no issues being adaptable and having different responsibilities. Also, enjoys working in an office environment that might also be located outside in a yard, then the L2 Metal Recycling General Operative apprenticeship is the course for you.
You don't need GCSE levels but you do need to be SAFE.
To take part in this career, you need to be ready to safely handle all types of equipment, and perform tasks undertaken in a metal recycling yard. Eg. identifying different metals, sorting and separating them into grades and understanding the commercial impact grading has on the organisations.
To enter this type of role you do not require GCSE levels, although, employers do prefer individuals that already hold GCSE grades C or above in English and maths. In case you join without level 1 English and maths you will need to achieve this level and take the test for level 2 English and maths before taking the end-point assessment.
Enrolling as an Metal Recycling General Operative (MRGO) means that you are part of the Engineering and Manufacturing occupational map. Therefore, knowledge in areas like processes, Risk assessment and legislation related to recycling will be developed. Always taking a safety-first approach. Safety is a key factor in this role, since there will be a lot of different material processing and they need to be handled in the best way possible.
Core knowledge and Skills you will gain.
This career will leave you with a large range of hard and soft skills. This are the type of skills that will make you successful in any role. Having a combination of them will open the doors for you and will allow you to specialise in other career paths.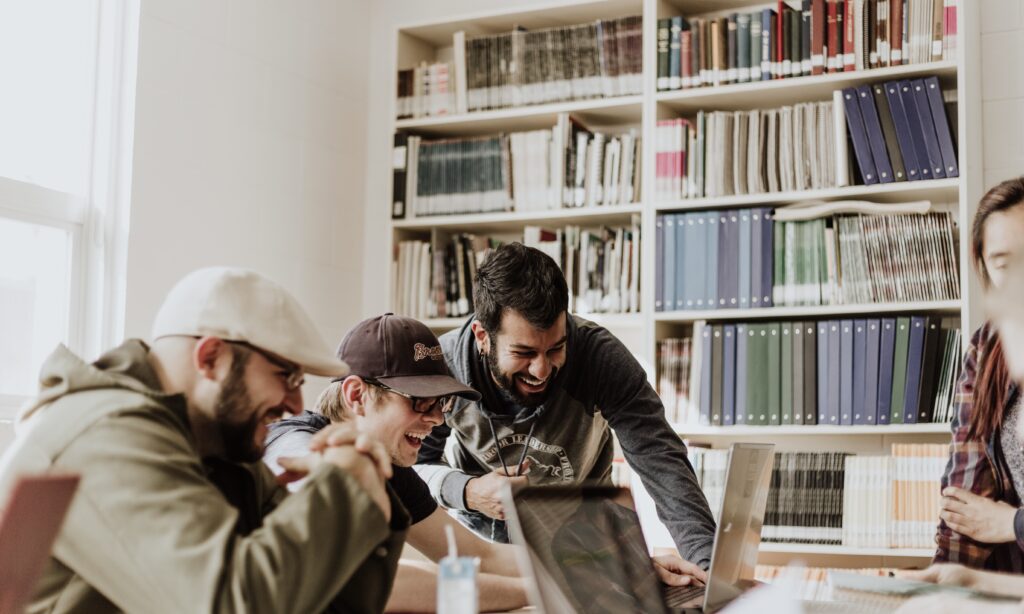 Some examples of hard skills you will acquire are:
How to handle and take care of fixed and mobile plan machinery such as shear or crane.
The identification of materials, grades sorting, storage, and quality control, as well as the identification of stock and grades.
Processes for reporting on-site incidents, including safe systems of work, COSHH, risk assessments.
Some soft skills you will acquire are:
How to work with integrity and safety in the work environment.
Learn to be adaptable and proactive to changes according to the business needs.
How to work in a team always maintaining a positive attitude and being collaborative.
Find out what specialisation Is best for you.
After completing the MRGO course there are many career path options for you to consider and specialise in. Processing End-of-Life Vehicles (ELV), you would be responsible for handling and processing End of Life vehicles safely and compliantly whilst managing stocks efficiently.
Material Handler for waste electronic and electrical equipment (WEEE) You will be able and in charge of separating and processing different metals of vastly different value safely, quickly and affectively around the site and handling Large Domestic Appliances (LDA).
Conclusion
Material Recycling General Operative is a role in high demand, it is hard work, and there are a lot of things to learn, but, considering the amount of skills and knowhow you will acquire after finishing this course. We highly recommend taking it. This career path will allow you to never get bored and also gain experience in areas that not many people have knowledge about, making you a key individual for the industry. Consequently you are in a good position of making a much better living then in other career paths.

For more in depth information about this topic, check out this post on Materia Recycling General Operative.