If you're interested in footwear and would love to get involved with a highly respected and skilled trade – this new apprenticeship is one for you. This role includes exciting opportunities available with the likes of sportswear, high-street staples and luxury makers such as New Balance, Dr Martens, Cheaney Shoes and Gaziano & Girling.  
History
The British footwear manufacturing industry, like Saville Row, supports the pursuit of excellence that embraces innovation and technology. With approximately 30 larger footwear manufactures in the UK and 60 smaller specialist ones, they together make up 5.6 million pairs of footwear that is exported and dotted around on our pavements from one street to another.
An artisanal craft that is greatly rewarding, footwear manufacturers are now looking for apprentices to join their small-scale operations making specialist or bespoke / personalised footwear. Depending on the company, your apprenticeship can have you working all the way up to larger factories with extensive teams and international departments, creating larger runs of footwear that can be exported overseas.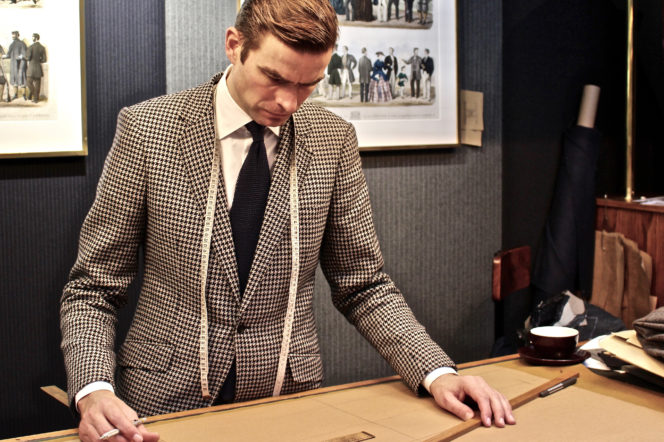 The Role of a Footwear Manufacturer
This Level 2 Apprenticeship teaches everything you need to know about the full end-to-end process on how to manufacture a piece of footwear.
Over the course of 12-15 months, you will learn how to work quickly and accurately use hand tools, technical equipment and machinery. You'll learn how to follow briefs with specification for different types of footwear and learn how to create a majestic range of shoes with varied timescales and quality standards.

If you have a strong eye for detail and quality with a flare for design – this is one to consider!

Footwear manufacturers will join a team, reporting to Team Leaders, Supervisors or Owners as well as interacting with Production Managers, General Managers, Quality Managers and production colleagues. For those in a smaller team, you will also have possible access to clients and designers
Typical day-to-day duties of a Footwear Manufacturer include:
Cutting materials (mainly leather) by hand or by machine/laser
Skiving (thinning materials)
Closing (sewing the upper part of the footwear)
Lasting (forming the footwear)
Attaching the sole either cemented or stitched
Finishing the footwear
Quality inspection and packing to company specification
This falls under the engineering and manufacturing route with maximum funding of £5000.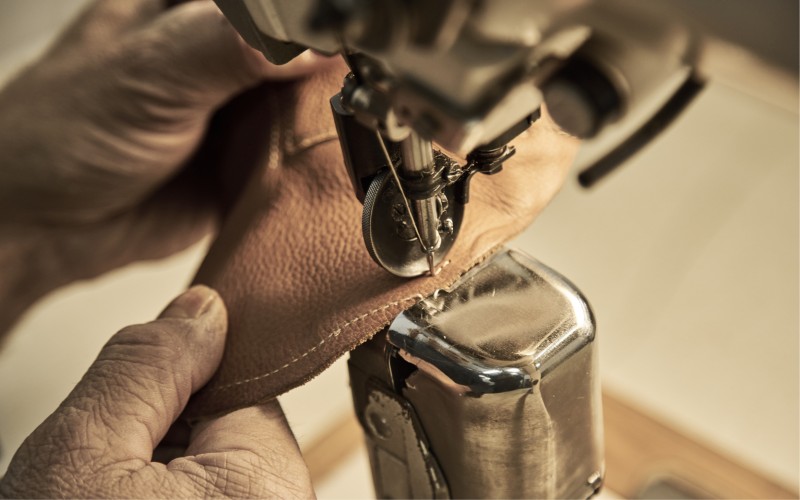 Core Requirements – Knowledge & Skills
Health, Safety & the Environment
Safe working practices to minimise hazards and risks from storing equipment to maintaining work procedures
Health & Safety legislation to your area of responsibility for others and the environment
Effective use of equipment and safe working methods
Hazard and risk identification in the work area
Footwear Construction Process
Learning the importance of brand quality standards with attention to detail throughout
Understanding footwear construction terminology as well as sizing and variations of production for different product types
Gaining insight on materials, machinery and equipment required for each stage of the production process
Footwear Materials Tools & Equipment
Understanding the characteristics, properties and behaviour of a variety of materials and components used in footwear construction and their suitable application (such as high quality leather for premium footwear or softer materials for ballet dance shoes)
Identification of production problems and correct materials and components
Preparation for quality check and reporting faults to upper management
Learning advancements of production problems and associated corrective actions
Performing routine maintenance to ensure the efficiency of machinery, tools and equipment
Footwear Work Practices
Instilling company's history, policy, brand values towards the customer base and product range
Helping run a cost effective workflow, following through on specification and appropriate work instructions to meet customer and company requirements
Implementing efficient and effective use of materials by closely following instructions and minimising waste
Undertaking processes to consistent speed and quality requirements as outlined by the company
Core Requirements – Behaviours
A proactive approach to Health & Safety procedures, personally and towards colleagues
Demonstrates a positive mind-set towards maintaining high standards of quality, precision and excellence
Self motivated, punctual individual who is flexible with change, new requirements and changing priorities
Team player that upholds equality and diversity in the workplace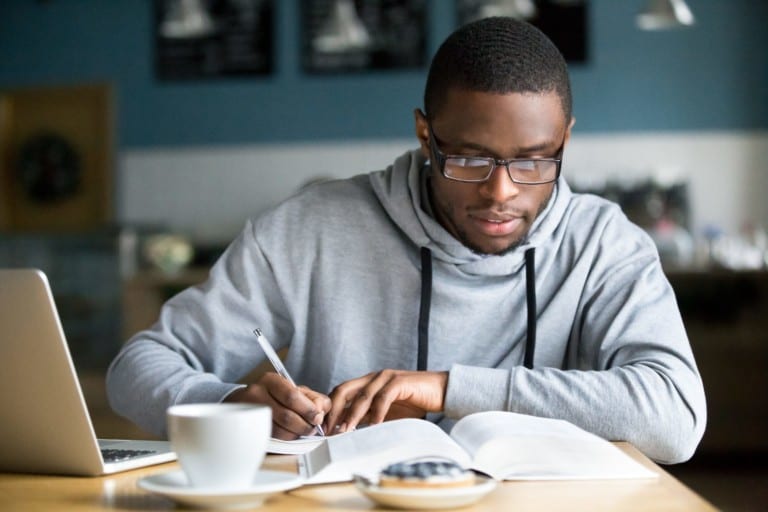 Entry Requirements:
Individual employers will set the selection criteria and specify the entry requirements applicable to their work.
Should you be without a Level 1 English and Maths certificate, you will be required to take a test for Level 2 prior to taking the end-point assessment towards the end of your contract.

For those with an education, health and care plan or a legacy statement, an Entry Level 3 and British Sign Language qualification will also be allowed.  
Conclusion
There are plenty of training opportunities out there, whether you're looking to up skill, grow dynamically or kickstart your career in another direction whether it's design, engineering or marketing based. Feel free to browse our other apprenticeships to see what's best for you.
More on Engineering and Manufacturing opportunities can be found here.

Want to hear more? Follow along on our Twitter and LinkedIn pages for further tips and guidance.