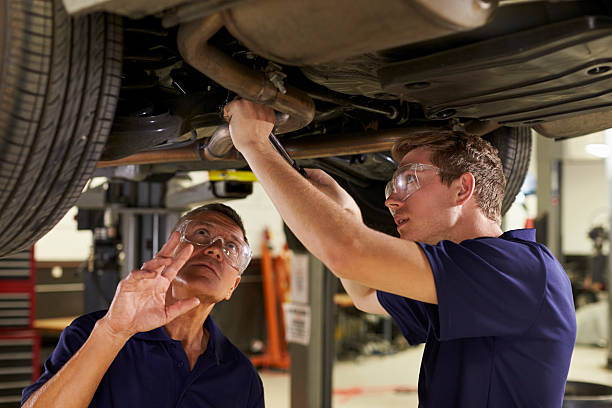 Why choose this apprenticeship?
Taking part in a Maintenance Technician apprenticeship could answer all your burning motor-related questions. Do you have an interest in the mechanics of motor vehicles? Want to learn more about how they operate? Well, this could be the perfect career for you! With a need to work in high-pressure situations. A technician has the very important job of repairing motor vehicles and delivering high-quality customer service.
What does a Motor Vehicle Technician do?
Motor Technicians work an important role with services and reparations for light motor vehicles. These will include cars or vans. Working as a motor technician you will be situated in either a dealership with a heavy focus on one vehicle manufacturer, or an independent garage learning to repair a large variety of different vehicle makes.
A Motor Technician will engage in a variety of tasks depending on their work situation. If an apprentice is primarily focused on a dealership then they will have to cooperate with various other departments like the sales department which need to order new parts for repairs. In a small independent garage, you could be required to fulfil tasks another department would undertake. Perhaps if there aren't enough staff in the garage one day. This could mean managing the delivery of parts that you need instead of asking another department for this order.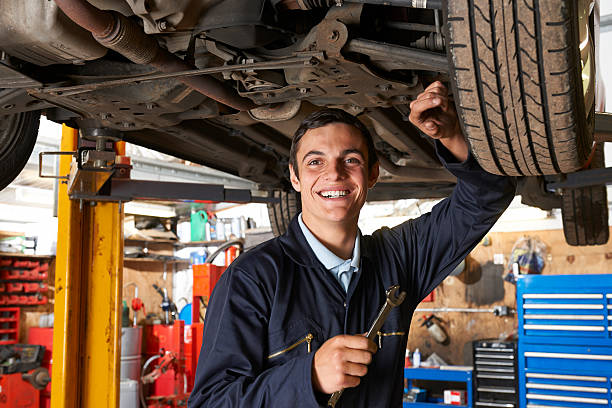 Skills and Knowledge needed:
If you want to become a Motor Technician, you're going to need a wide range of effective skills to set yourself apart in the workplace and to help you deliver a great service. Just some of these will include:
Contributions to the maintenance of a safe and efficient workshop.
The ability to demonstrate regard for the safety of yourself and others around you
Use company procedures to report faults and recommend further actions
Testing functions of your repair and fitted components
The use of ICT to create emails, word documents and basic web searches.
As well as a range of skills, you will need to grow your knowledge of the industry and workplace you're in. Some of these will include:
How Vehicle Servicing will be impacted by legislative, regulatory and ethical law and requirements.
How to develop positive working relationships and learn the ability to carry out self-evaluation to improve your own performance.
Common fault types and the causes of these faults, with the knowledge to service and repair these.
The legal requirements of vehicle emissions, along with alternative fuels and hybrid electric systems.
Required qualifications:
Those looking to get started with a Motor Vehicle Service and Maintenance Technician apprenticeship will need to make sure they have a Level 2 English and Maths qualification. However, those with education, health and care plan or a legacy statement will need a minimum of a Level 3 English and Maths qualification. British Sign Language qualifications can be used as an alternative with apprentices for who it is the primary language.
Conclusion:
To conclude, if you love Motor vehicles and want to take that passion to the next level, a Motor Technician apprenticeship may be just the choice to kick-start your career.
If you like the sound of this course and want to find out more about becoming a Motor Vehicle Service and Maintenance Technician, then make sure to click here to send any questions directly to us at ApprenticeTips.
Interested in finding out more about different technical apprenticeships? If so then click here for details regarding potential courses such as a building service technician!