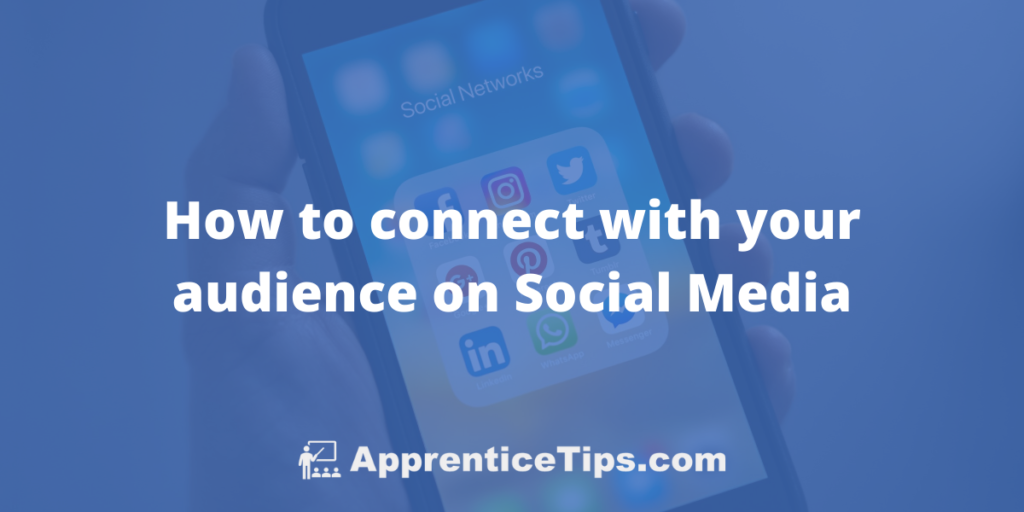 There are many skills that will make you a great digital marketing apprentice, like running great email campaigns, getting the best out of paid social, or utilising SEO to name a few.
Social Media platforms offer a brilliant way to connect with your audience, here's how it's done!
Encourage audience participation
Create engaging content that encourages your audience to get involved!
Ask questions in your social media posts.
Make use of interactive polls and Q&A features on platforms such as Instagram Stories.
Run relevant competitions where the entry mechanism involves some kind of audience interaction.
Engage with comments and mentions as part of your digital marketing strategy
Get involved in conversation where people are talking to or about your brand.
You can manage relationships with customers on social media through written communication the form of social response. This can help you improve people's perception of your brand by strengthening individual relationships with customers and enhancing & maintaining positive sentiment on social media.
There are sometimes risks when replying to negative, hateful or derogatory comments. There is the possibility of adding fuel to the fire and giving someone the opportunity to bite back. This could lead to a conversation to escalating in a negative light. However if you ensure brand responses are always helpful and sympathetic to the problem that a customer is facing – you can often turn a frown upside down.
Amplify User Generated Content
User-generated content (UGC) is any content—text, videos, images, reviews, etc.—created by people, rather than brands.

Hootsuite – A Marketer's Guide to Using User-Generated Content on Social Media
People connect with people! By amplifying UGC on your social platforms, you allow customers to become advocates of your brand.
Instagram is a great platform to highlight User Generated Content. If your customers or fans share relevant stories tagging you, these can easily be reposted onto your stories. This is an easy method to slowly introduce UGC to your digital marketing strategy as it doesn't impact your usual posting cadence or the look of your Instagram grid that may already be well established.
Another easy way to introduce UGC is to make use of testimonials and reviews and repurpose these as social posts. Your future customers are likely to trust the voice of another person who likes your product or service.
Adopt an authentic brand tone of voice as part of your digital marketing strategy
Creating an authentic tone of voice can help you to humanise a brand and make more personal connections with your audience. A brand voice isn't something that can be created overnight, it takes time to amplify this consistent tone on social media. Some companies such as Innocent Smoothies do a great job, recognisable for their witty posts and responses to customers.
When crafting written social content, rather than just typing or writing, say things out loud, then note them down. How you formulate sentences when you speak may have a much more natural, conversational tone. 
It can be easier to strike a more human tone when thinking less about grammar. For some, using contractions is a no go, however using contractions can read more naturally and less corporate or cold. For example : "We cannot take the credit for that, Lewis, but if you ever need accounting software stuffed with great features, you are in the right place." sounds more monotone and automated than "We can't take the credit for that Lewis. But, if you ever need accounting software stuffed with great features, you're in the right place."  
Here's a great four part formula to finding your brand voice.
If you're an existing Digital Marketing Apprentice honing your skills, or interested in taking the Digital Marketing apprentice route… We have something for you! An E-Book packed full of everything you need to know for your EPA interview.
We have a load of great, exclusive tips waiting to hit your inbox. For the latest and greatest content make sure to tick the subscribe box.