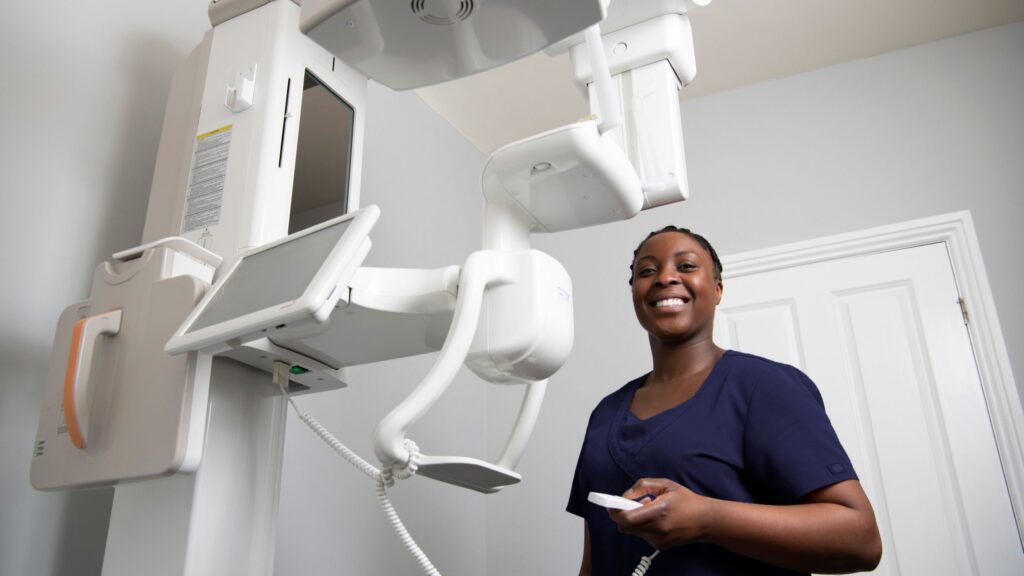 Have you ever wanted to work in the dental industry? If this Dental Technician Apprenticeship sounds like something you would be interested in, read on to find out more!
What is a Dental Technician?
Dental Technicians are responsible for designing, creating and modifying cosmetic dental appliances such as crowns, bridges and dentures. A Dental Technician work closely with dentists to produce this under prescription from dentists within a dental laboratory. Dental Technicians combine scientific knowledge with engineering precision to create and deliver the highest quality dental appliances. The role requires attention to detail, artistry and dexterity.
What will you do as a Dental Technician?
As a Dental Technician apprentice you will design, manufacture, modify and repair custom-made dental appliances. Typically the work is undertaken in a dental laboratory on a prescription from a dentist. The work can broadly be split into crown & bridge, dentures and orthodontics; most labs specialise in one or two of these areas but during the apprenticeship Dental Technicians will develop competency across all disciplines from start to finish before choosing if/where to specialise once they are qualified.
All Dental Technicians are professionals who work in accordance with the General Dental Council (GDC).
What are the main responsibilities
The main role of a Dental Technician apprentice is to help build prostheses for patients seen by the dentist/dental surgery. Your day to day tasks may include:
designing, making, modifying and repairing custom dental devices
using precision equipment and tools
shaping materials like gold, porcelain and plastic
plus much more!
Skills you will gain during the apprentieship
Below are some of the skills you will learn during the apprenticeship
Advising the prescribing dentist on appropriate dental devices based on dentist input, while recognising oral limitations and their effect on devices. Evaluate, for individual patients, the need for more complex treatment and seek advice from the dentist or more experienced Dental Technicians as appropriate.
Designing, manufacturing, assessing, repairing, modifying and providing biomechanically sound custom- made dental devices in the following three different areas
Assessing impressions, models and finished devices as well as the fitness for purpose of devices and propose alternatives where necessary, in line with patient prescription, and formally recording these decisions as for MDD requirements
Behaviours that are needed for the apprenticeship
Proactive in their own development, willing to commit to lifelong learning by use of a Personal Development Plan (PDP), personal reflection and continuous improvement.
Recognise and act within GDC standards, ethical guidance, information governance and relevant laws.
Willing to give and receive feedback effectively and tactfully within the wider dental team; taking responsibility for establishing personal networks with dental professionals, specialists and other relevant individuals and organisations.
Ready to take responsibility for integrity of completed work.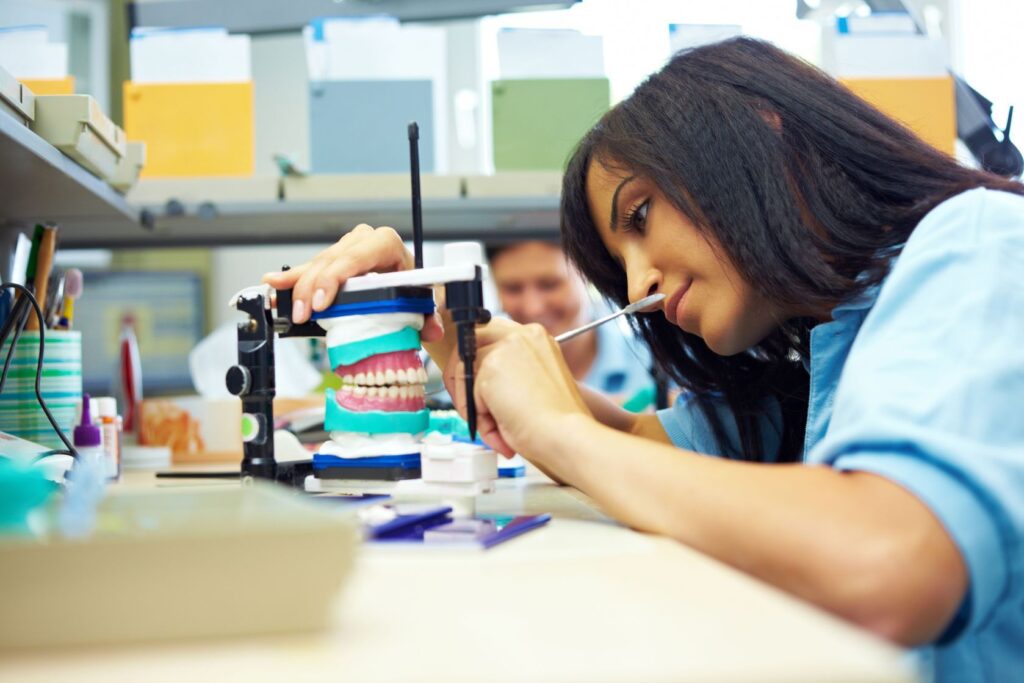 For more information about this apprenticeship, you can check out the Dental Technician (Integrated) Standard, as well as the assessment plan to understand how you should prepare for end-point assessment.
Entry Requirements
To apply for this apprenticeship you will need to have A Levels or relevant Level 3 qualifications. Employers who train apprentices without English and Math's GCSE at Grade 5 or above must ensure that the apprentice achieves this during the course prior to completion.
Conclusion
The Dental Technician Level 5 apprenticeship is a 36 months long course. If you are looking for a health and science apprenticeship that will help you excel in the health and science sector, please apply for this opportunity through ApprenticeTips and start your future today!
To subscribe to our mailing list or see other vacancies that we currently have available please visit our site ApprenticeTips.com