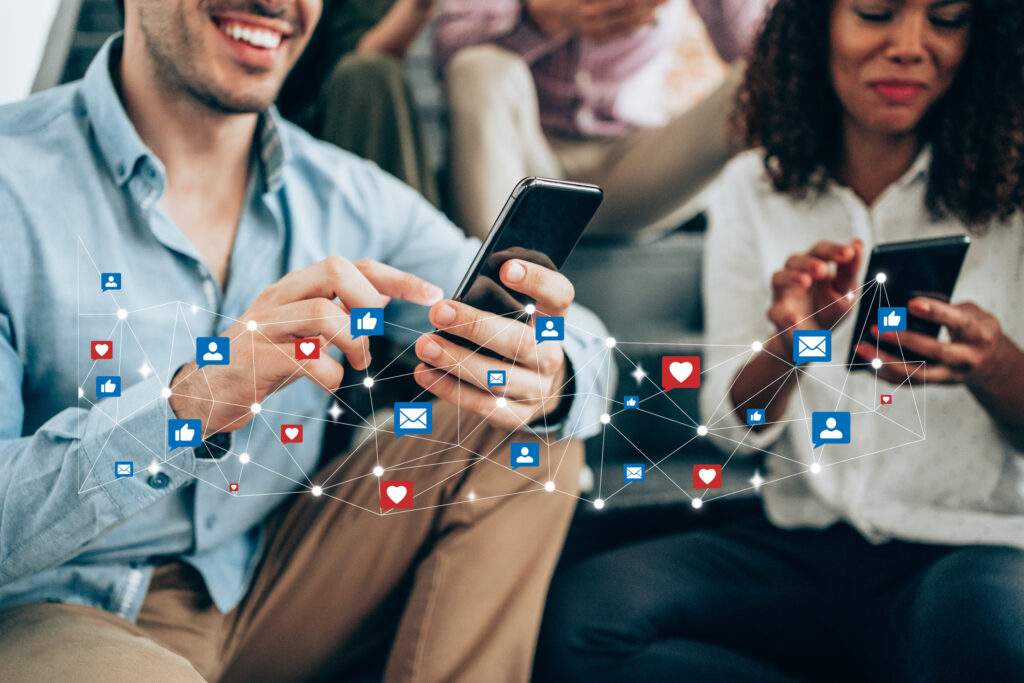 Weighing up the options between paid and organic social media? Not sure where to start? We'll save you some legwork: you'll find everything you need to know in this expert guide.
As a digital marketing apprentice, social media implementation is crucial. For instance, you'll need to show that you have a variety of skills and the ability to run digital campaigns across different social media platforms. In this guide we've outlined the main differences between organic and paid social media, as well as including some examples to help you understand better. We've also chucked in some useful links to help get you started to becoming a social media wizard!
The key to social media is being social

Eli Fennell
What is Organic Social Media?
Organic social media refers to the free content that all users, including business and brands, share with each other on feeds. For example, this could include posts, photos, videos, memes and stories.
As a brand, when you post organically to your account, you can expect that people who see it are:
A percentage of your followers (also known as organic reach)
Your follower's followers
People following any hashtags you use
Brands use organic social to:
Establish their personality and voice
Build relationships through informative, entertaining or inspiring content
Engage customers at every stage of the customer life cycle journey
Example of typical organic content from a business:
Pantone excels at the strategic use of user-generated content to build a stunning feed. For example, the brand uses aesthetically pleasing, high quality content to grab the audiences attention. Additionally, the short, punny copy doesn't detract from the image.
What is Paid Social Media?
Paid social media involves brands paying money to social networks such as Facebook and Instagram to have their content shared with specific audiences. Paid social posts will show up in the feeds of whichever audience you decide to target and can be filtered by demographics, likes, interests and more.
Cost-per-click (CPC) is one of the most common methods of charging for this type of promotion.
Businesses and organisations use paid promotion on social media to:
Raise brand awareness and attract new followers
Promote new deals, content, events
Generate leads
Drive conversions
Example of typical paid content from a business: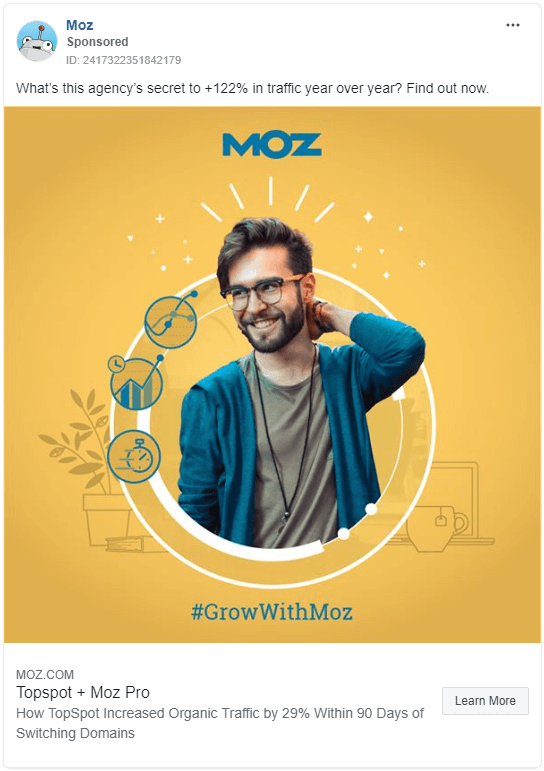 Similarly to the the organic social example, Moz uses bright colours to stand out in the audience's feed. It grabs the reader's attention with bold colour choices. However, this ad is targeted to people who like marketing and marketing agencies, so a case study link makes sense here. Moreover, the strong, minimal copy gets the point across quickly and efficiently.
While paid social and organic social vary in their scope it is useful to know the benefits and drawbacks of each.
The verdict on Organic vs. Paid Social Media
Both organic and paid social media suit different businesses with different priorities in different situations. If your business doesn't have the budget to implement a paid social media strategy, then try focusing on organic social media. Write thoughtful content and actively engage with your customers online. However, if your business has a sizeable marketing budget, prioritise your paid social media efforts to immediately spread brand awareness and draw specific audiences to your profile.
Ideally, you will be able to find a way to incorporate both methods into your overall social media strategy to improve your online presence. To take your social media marketing skills to the next level, take a look at more of our digital marketing blogs to become a social media pro!
Connect with us:
Make sure you follow us for more updates! We're available on LinkedIn, Facebook and Twitter