Begin your career by choosing an adult care worker apprenticeship. The role entails providing frontline care for vulnerable adults within their own homes, day-care centres, residential, and nursing homes.
This 18-month course is one of the best apprenticeships in the UK for people with a passion for helping others. Develop your professional skills in addition to making a positive difference to someone's life. Enhance your understanding of individuals that face physical, practical, social, emotional or intellectual challenges.
Entry requirements for the Level 2 Adult Care Worker Apprenticeship
Employers of this apprenticeship find it desirable that a candidate has completed a level 1 in Maths and English (equivalent to GCSE Grade C or above). Nevertheless for those apprentices who are yet to achieve these qualifications they will have an opportunity to do so. Apprentices will also need to take the test for level 2 Maths and English prior to EPA (End-Point Assessment).
For those with an education, health and care plan or a legacy statement the apprenticeships English and maths minimum requirement is Entry Level 3. British Sign Language qualification are an alternative to English qualifications for whom this is their primary language.
Key responsibilities of an adult care worker
An adult key worker must know the responsibilities of the job role relevant to the context of the service. Examples could include:
Supporting individuals with social activities, assisting with eating and mobility.
Monitoring health levels and being able to identify, respond to and escalate changes to physical, social and emotional needs of individuals.
Accessing, following and being compliant with regulations, organisational policies, and procedures.
Knowing what the 'duty of care' is in practice.
Contributing towards the creation of a care plan concentrating on the individuals' preferences in regard to the way they want to be supported.
Knowing the importance of communication, furthermore being aware how that can affect the relationship with the individuals they are supporting.
Supporting individuals to remain safe from harm.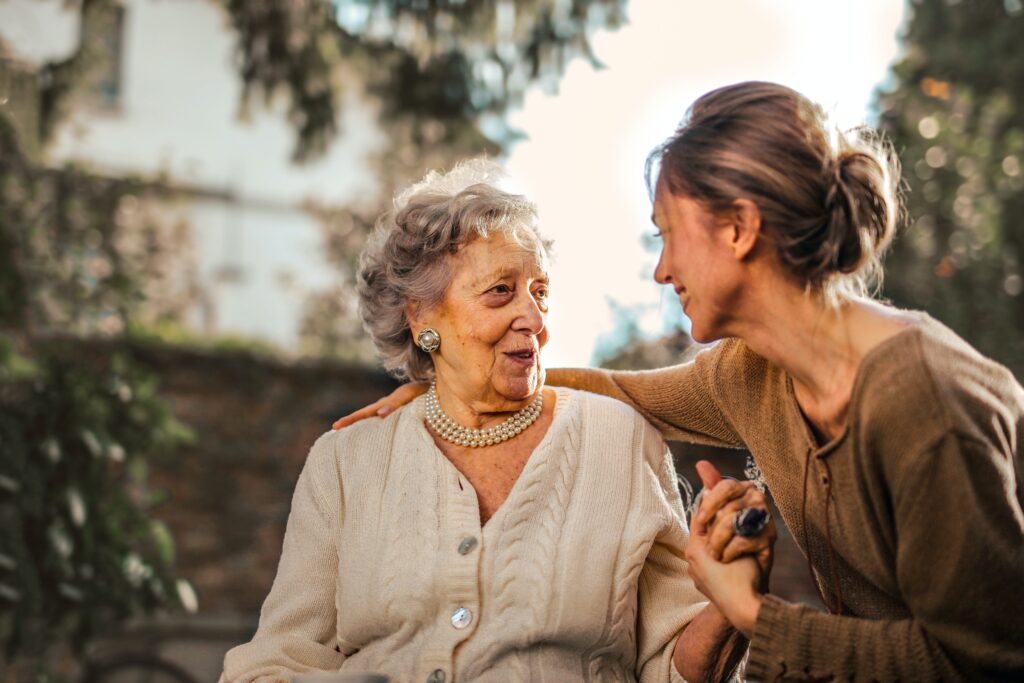 Personal attributes of an adult care worker
Behaviours and personal attributes expected of all adult care works carrying out their roles consist of the 6 C's:
Care – consistent care is crucial to making a positive difference to individuals' lives.
Compassion – it is essential to deliver care and support with kindness, consideration, dignity, and respect.
Courage – always doing the right thing and escalating issues if the individual they support is at risk.
Communication – good communication is principal to successful caring relationships and effective team working.
Competence – applying skills and knowledge learnt through apprenticeship training to supply high quality care and support.
Commitment – to improving the experience of people who need care, supporting them to achieve control and choice in their lives.
Qualifications received at the end of the apprenticeship
Upon completion of the apprenticeship, trainees will receive a nationally recognised Level 2 Diploma in Care. Earning this qualification will allow individuals to apply for further apprenticeships in care such as Lead Adult Care Worker courses and Leader in Adult Care courses.
In conclusion…
If your passion is caring for others or you have a particular interest in health and well-being, the Level 2 Adult Care Worker course is an excellent starting point. The experience coupled with off the job training are perfect for individuals who want to pursue employment in job roles such as care assistant, residential and domiciliary care, health care assistant, or support worker.
So, if the above information interests you, kick start your career in care and apply to an Adult Care Worker Apprenticeship near you!
Found this article helpful and want to find out more? Register your email below to receive regular updates on future articles.
Want to find out more other apprenticeships? Feel free to explore our other articles here.