Contrary to what many may think, email marketing isn't dead. In fact, the average order value of an email is three times higher than that of social media. It is thus no wonder that email marketing remains one of the specialisms listed in the digital marketing apprenticeship standard. Use these best email marketing tools and software to develop effective email marketing campaigns.
Best Email Service Provider (ESP) | Mailchimp
Let's start with the most essential: email service providers. ESPs allow you to send email campaigns to a list of subscribers using email software. Mailchimp is a great free one because you can split your subscribers up into groups and segments. This means you can send targeted emails improving click-through rates and conversions. In 2022, personalisation continues to be an important part of email marketing strategies, and email automation is a great way to achieve this. Email automation is available on Mailchimp and can be used to create effective drip marketing campaigns, ensuring you send the right message at the right moment to the right people. Other ESPs you could look at are Zoho Campaigns, which is free with up to 6,000 emails per month to 2,000 contacts, and Klaviyo, which is also free with up to 500 emails to up to 250 contacts.
Cost: Mailchimp Free includes up to 2,000 contacts, with 10,000 sends per month and a daily limit of 2,000.
Digital marketing apprenticeship standard: Technologies, implementation, specialist areas (email marketing), digital tools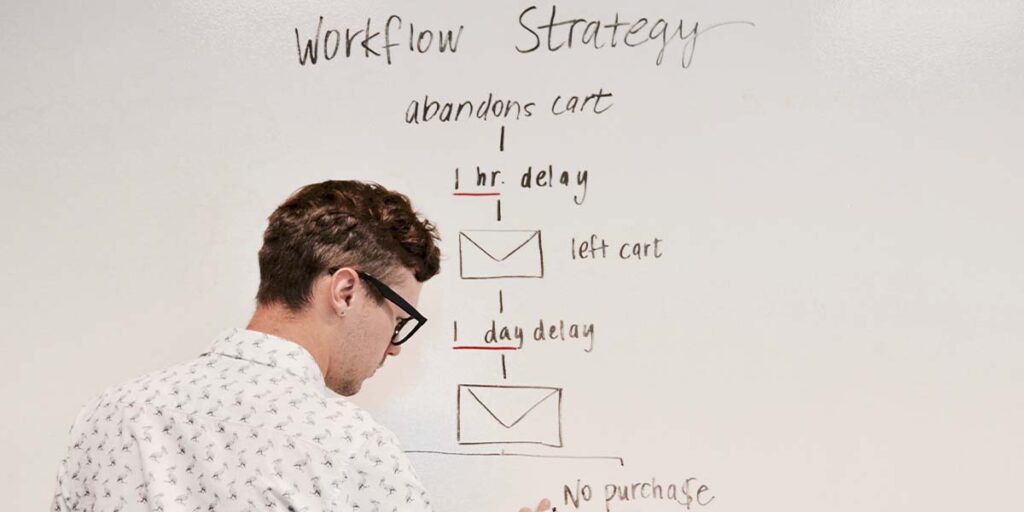 Best Email Template Builder | Stripo
Most ESPs provide a host of free email marketing templates, but they are usually basic newsletter designs. Stripo utilises drag-and-drop content modules to help you create HTML email templates, and is one of my personal favourites as you can set the branding for headings and other design elements. Additionally, each content block can be optimised for mobile. Using Stripo you can create beautiful email mock-ups and reuse the templates. Sections of your email templates can also be saved as modules, which can be dragged into new designs. Altogether, Stripo guarantees brand consistency across your email campaigns.
Cost: The free version of Stripo allows you to create two email templates and export 4 emails to ESPs per month
Digital marketing apprenticeship standard: Technologies, specialist area, digital tools
Best Email Marketing Analysis | Google Analytics
ESPs are great sources to collect email metrics, such as open rates, click-through rates and email deliverability. But, once a user clicks on a link and leaves their email inbox, ESPs can no longer track their behaviour. This is where Google Analytics comes in. Using UTM tracking parameters, Google Analytics can track where users came from, how long they spend on a page and whether they ended up completing a goal. As a result, digital marketers can calculate their return on investment for their email marketing strategy.
Cost: Google Analytics is free for small and medium-sized businesses
Digital marketing apprenticeship standard: Data, analysis, digital tools, digital analytics
Best Email Copywriting Tool | Grammarly
Have you ever sent an email and then realised there's a typo? It can happen, but unfortunately, it could make your brand look unprofessional. While email best practice is to write copy in Google Docs or a Word Document, this can often be time-consuming. These word processors do not analyse the text for the tone of voice either. Grammarly is a writing assistant that does not only review your spelling but also your grammar, inflexion, and clarity of the sentences. The best features are Grammarly's plug-ins that can be used in apps, word processors and, you guessed it, email clients. This ensures you can write easily readable and typo-free email campaigns even when time is of the essence.
Cost: Grammarly free checks for spelling, grammar and punctuation.
Digital marketing apprenticeship standard: Written communication, technologies
Best for Email Compression | Compress JPEG
If you have used an ESP before, you may have noticed a warning comes up when you try to import an image that is too big. The reason ESPs have these pop-ups is that emails over 3MB in size risk being flagged as spam. One way to reduce an email's size is to compress the photos in it. Compress JPEG makes it easy to import or drop the files into its compressor. After the software compresses the file, you can download the minimised version. Any files uploaded on Compress JPEG are deleted after one hour because security and privacy are key to the operations of most businesses. You can also adjust the quality, and in turn the file size, manually. In addition to JPEGs, PNGs, GIFs and PDF files can also be compressed by clicking on the appropriate tab on the website.
Cost: Compress JPEG and its sister sites are free to use with unlimited file compressions
Digital marketing apprenticeship standard: Problem-solving, digital tools, interprets and follows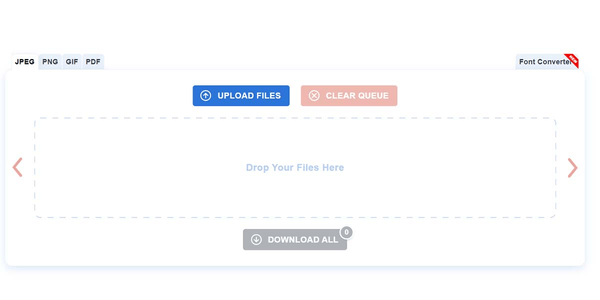 Creating Effective Email Marketing Campaigns
As a digital marketer, it is important to understand the wide range of tools at your disposal. Using various email marketing tools will bring you one step closer to building and implementing a great email campaign that is sure to impress your line manager and EPA organisation.
Follow us on social media to get digital marketing tips and tricks in your daily feed.